THE BODY SHOP COLOUR CRUSH NAILS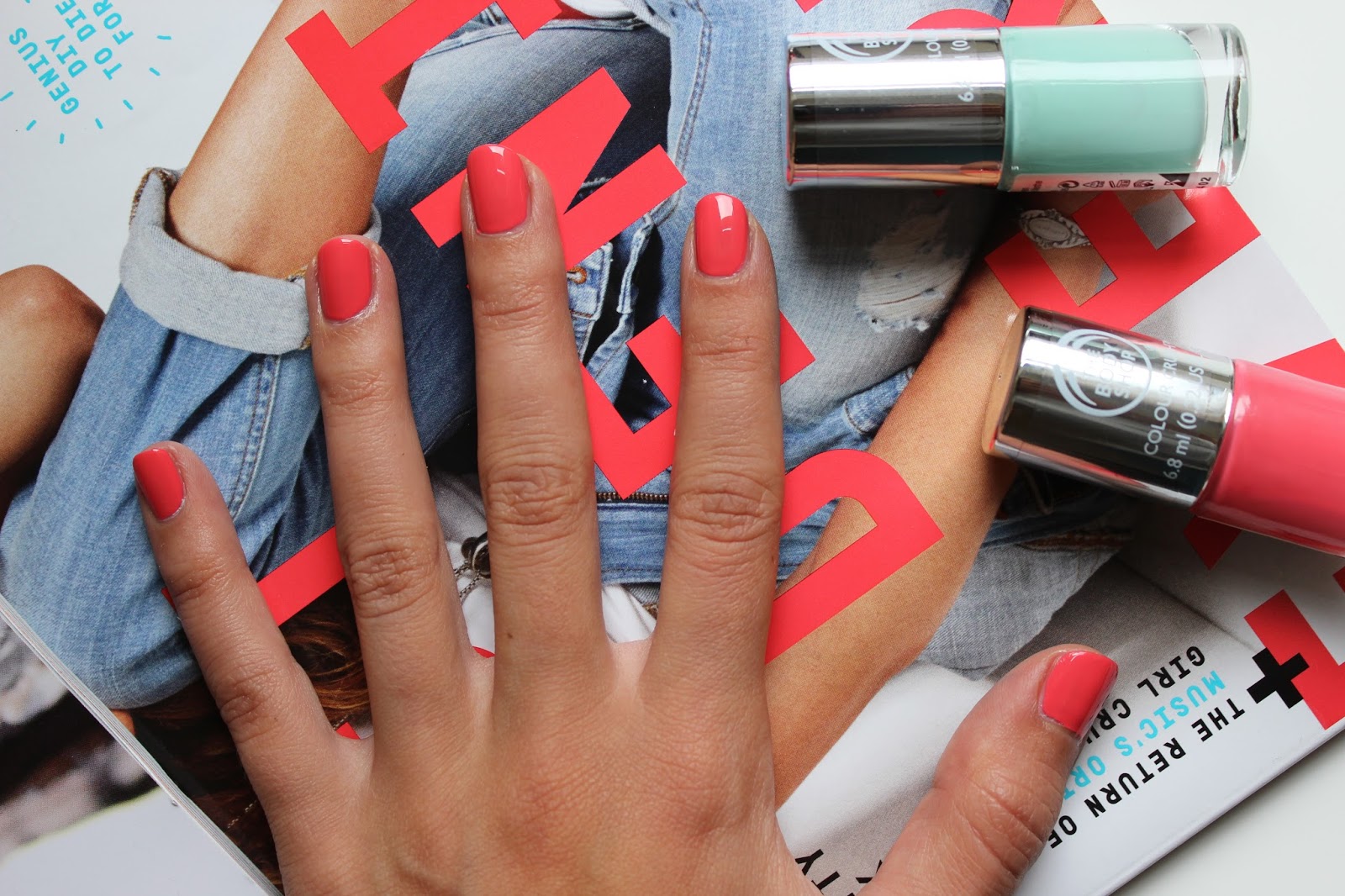 The Body Shop has always been known for their body and skincare products, but over the last couple of years they've really focused on extending their colour range. They now do makeup, brushes and as of October they'll be offering a nail polish range too.
This will no doubt be good news for hardcore Body Shop fans! There is a huge range of 24 shades and all polishes are free from formaldehyde, formaldehyde resin and camphor. They are also dermatologically tested, fully vegan and not tested on animals.
For those reasons alone I think these polishes will do really well and will be popular for customers who require those factors ticked off. I tried the shades "Rosy Cheeks" and "Mint Cream" and I was happy with how they applied and lasted. I don't think they're the best I've ever tried, but I was pleasantly surprised and I think for £5 each they're a bit of a bargain.
So Body Shop fans watch out in October and nail polish fanatics, well now you have an excuse to browse in The Body Shop!
Will you be trying these?