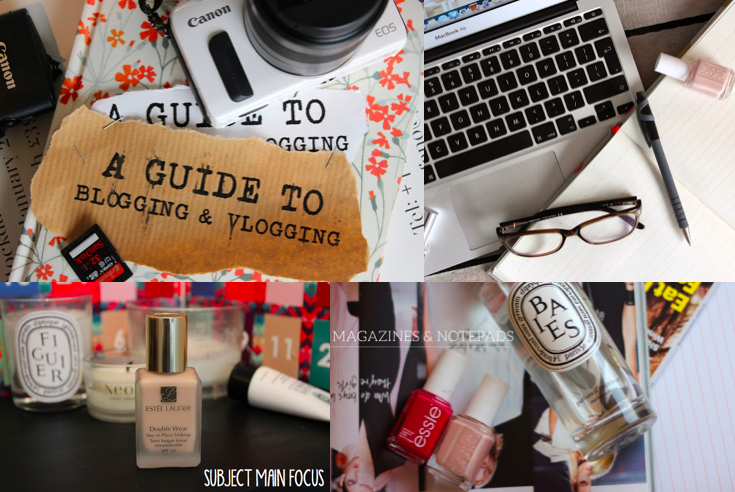 There are new blogs and YouTube channels starting every day and it's a really exciting time for our growing little industry. I often get emails and tweets asking for my tips and so I thought it would be handy to put them all in once place, as I have posted some previously.
Let's start with the basics,
How to start a beauty blog
,
this post should help you decide where to host your blog, how to design it, what tools you might need, where to focus your time and how to get the word out there.
I also created a 6-part video series with Anna,
A guide to Blogging & Vlogging
,
which will guide you through pretty much everything you need to know when it comes to setting up a blog or YouTube channel. Three videos dedicated to blogging and three to YouTube. Grab a cup of tea, a notepad and pen…
This post, Blog Photography Tips, might be handy when it comes to the basics of taking photos of products. Where to put the light, where to place the product and how to make your photos look as good as you can make them! Practice makes perfect.
If you struggle with beautiful interiors and places to photograph there are ways around this and one is by creating different backgrounds yourself. This post,
Blog Photography: Working with Backgrounds
,
tells you how I like to do this.
So hopefully that'll help you get started. Let me know if you have any other questions that I can address in future posts!