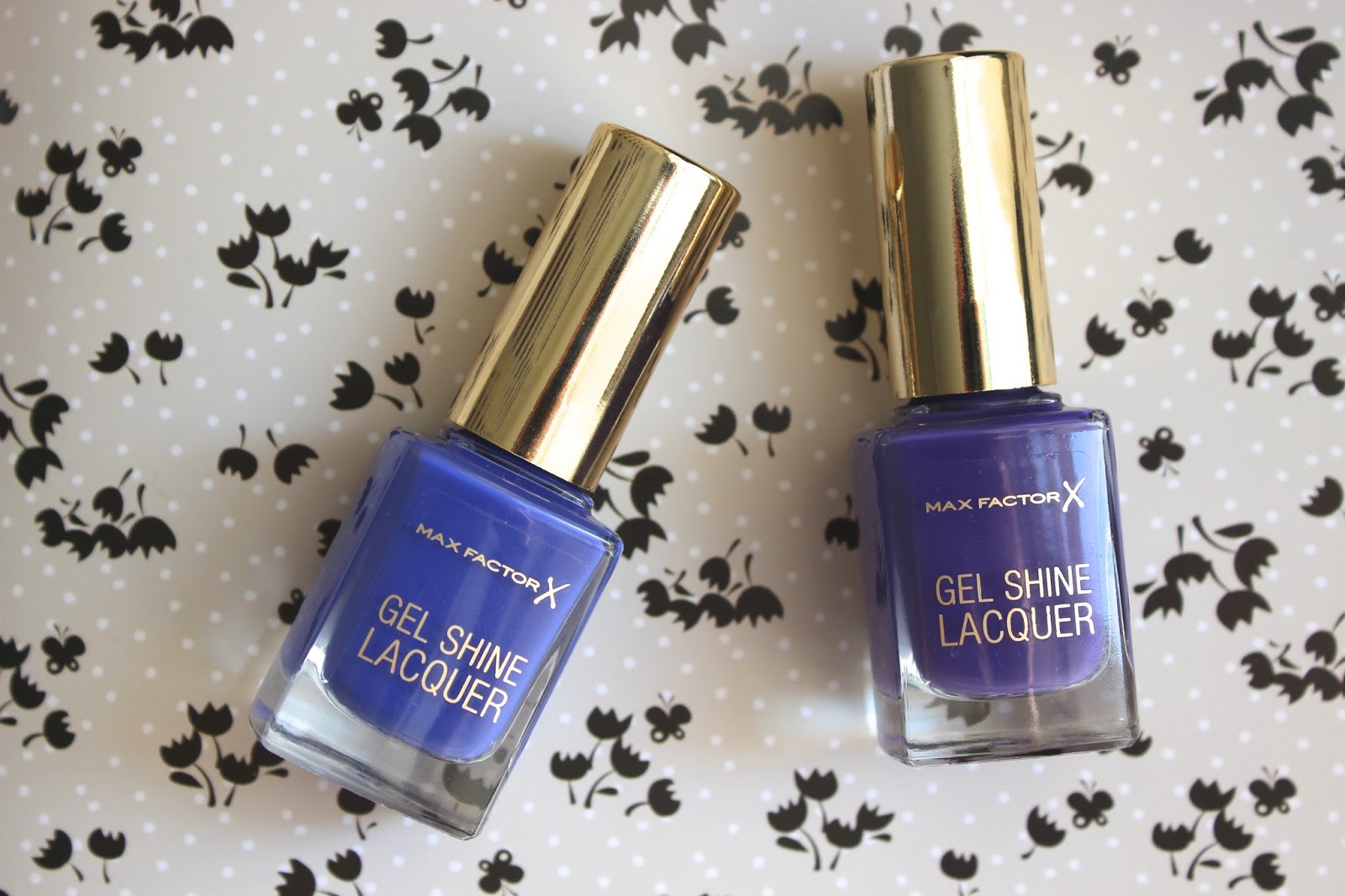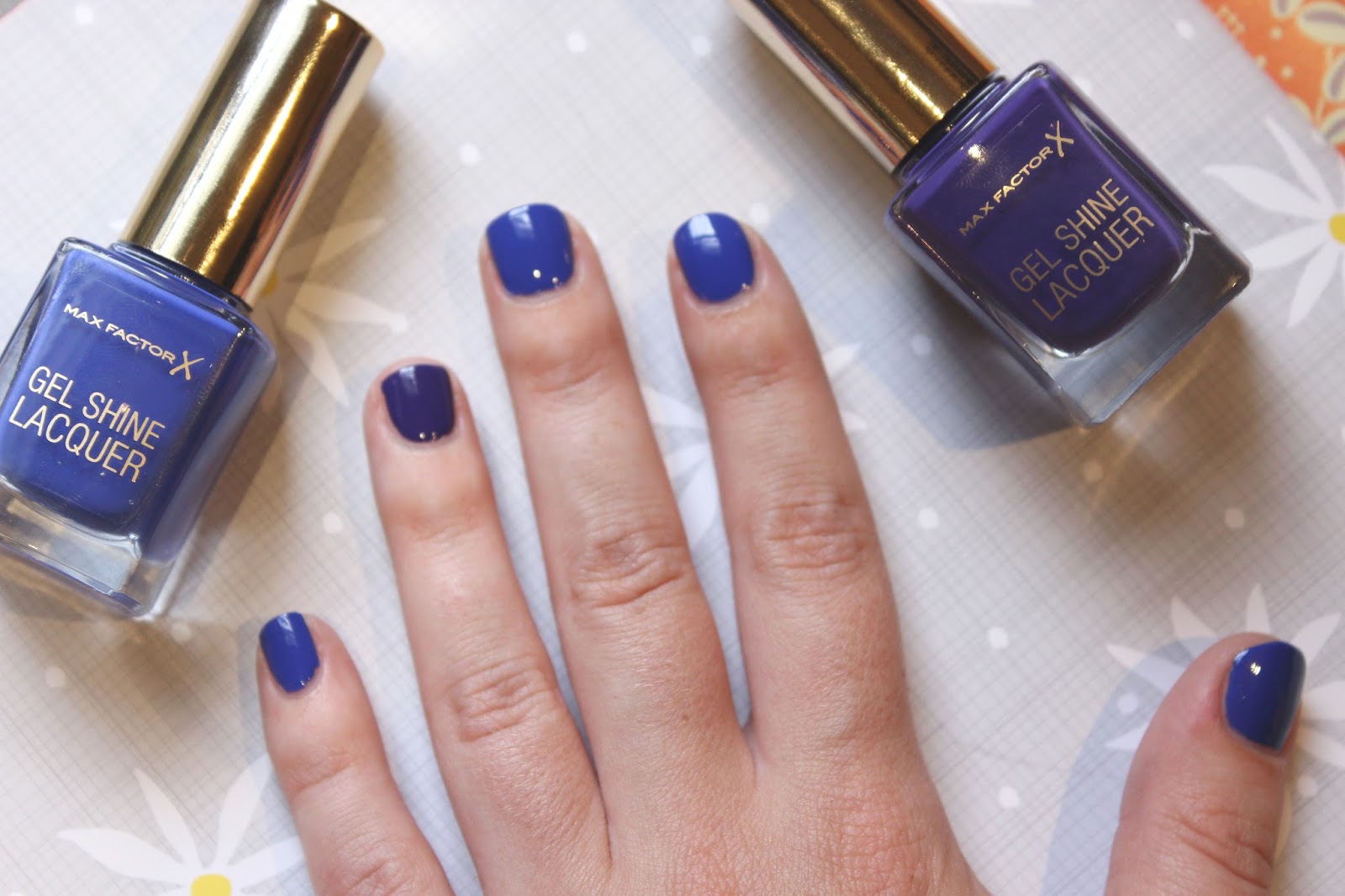 Welcome back to week two of my Mani Month series!
For the next three weeks I'll be featuring different shades of Max Factor's Gel Shine Lacquers, creating different 'Modern Decade' looks from their selection of colours.
The Gel Shine Lacquers are brand new to Max Factor and there are 9 classic shades to chose from. They offer high-shine and intense colour that lasts up to 7 days (and they really do last!).
Pat McGrath, their Global Creative Design Director, has grouped the new Gel Shine Lacquers into 'Modern Decades' with each colour representing a different time in the history of beauty. So t
his week I'm focusing on the 70s! With the 70s came the middle parting, feathered hair and glowing skin. The 70s was also a time for the punk movement and blue nail polish was very popular amongst the 'hipsters'.
This shade "Glazed Cobalt" is right up my street. It's bright, easy to apply with one coat and has a slight purple/turquoise undertone that I love. "Lacquered Violet" is also grouped in with the 70's Blues and it's a vibrant purple that looks really fun on the nails.
"This luxurious Glazed Cobalt shade perfectly brings to life the summery shades of blue seen across Givenchy and Valentino shows. With rich turquoise undertones, it's a truly modern cool blue that's so soft, minimalist and wearable today"
– Pat McGrath
If you're not so fond of the 70s fashion look, I think blue nails works really great with an all black outfit. It's an easy way to smarten up a colour that otherwise might feel quite young.
Are you brave enough for cobalt blue nails?
If you want to get involved, feel free to recreate these nails and tweet me your photos using the #ManiMonday hashtag!
*This post is sponsored by Max Factor