HOW TO GET OUT OF A BLOGGING FUNK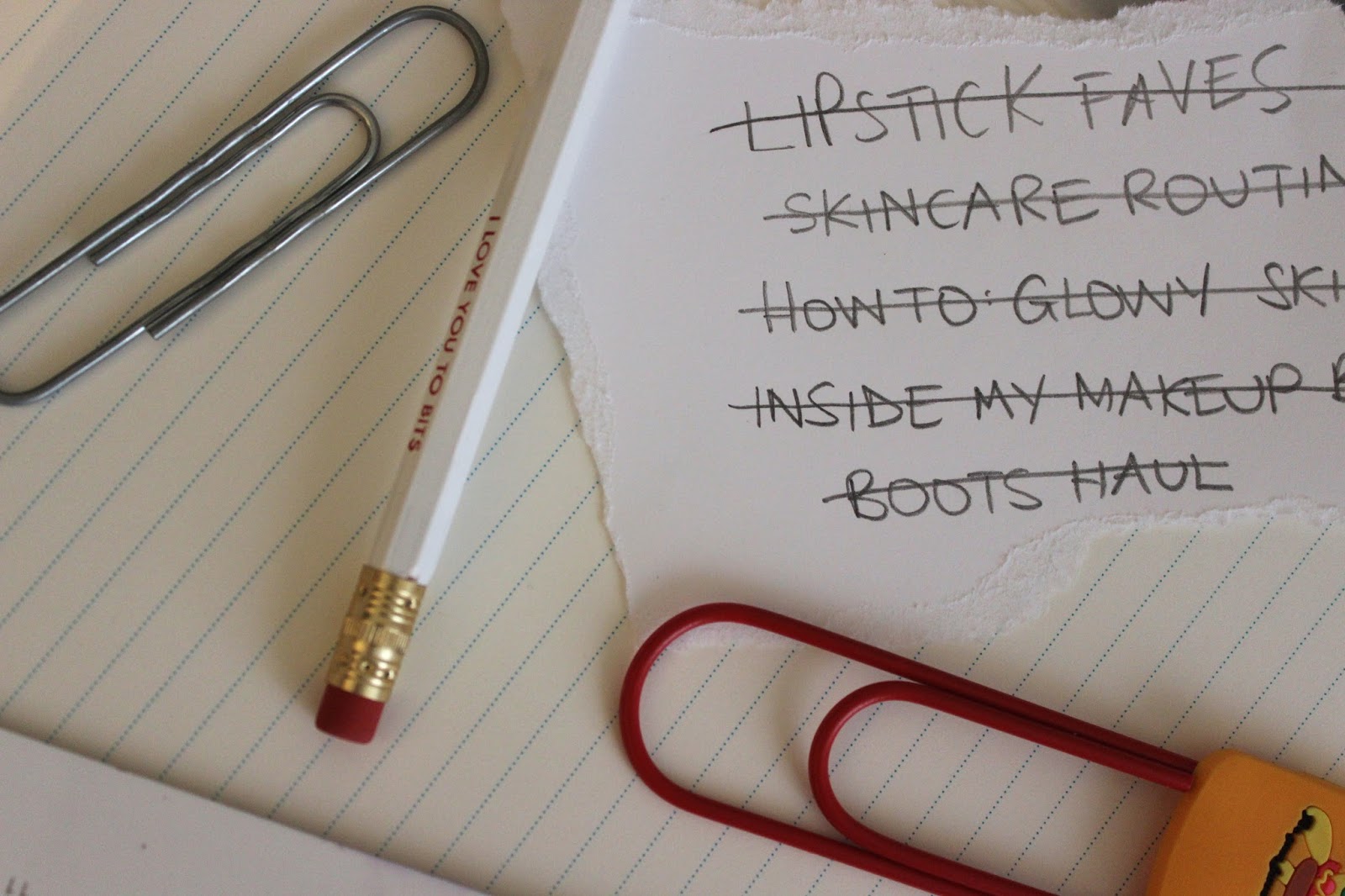 For the past two weeks I have been spiralling into some kind of crazy blogging funk. I'm pretty sure it's a just a mix of post-holiday blues and my natural ability to be disappointed in myself, always. I think it's pretty normal though to go through phases of feeling uninspired, a bit fed up, stressed or just maybe boredom. With any job or hobby, there will always be times like this…
So I thought for anyone else out there who needs help getting out of a blogging funk that I could tell you a few ways I'm trying to get my blogging mojo back.
Don't Look At Statistics //
It's easy to become obsessed with stats and whether they're dropping, keeping steady or are growing. Not only is that not what blogging is about, it can literally drive you crazy. During a blogging funk, ban yourself from checking stats and not until you are passionately back in the blogging mood should you check your analytics again.
Spend Some Time Offline //
When you have a lot of catching up to do it's hard to tear yourself away from the computer, but writing waffle and rushing posts isn't going to get you anywhere. This is something I really need to focus on. It's not about making sure there's a post up every day, it's about making sure you're writing great posts that you're proud of. Taking a break every now and again, switching off from the online world can really help clear your mind.
Spend Your Time Online Wisely //
During a blogging funk I find myself procrastinating in every way possible. Browsing Twitter, watching random YouTube videos, buying stuff I don't need on Amazon. Instead of wasting my time I should really be using the Internet to find some inspiration. I find reading great websites and blogs can sometimes give me that light bulb moment that will trigger everything off and get me back on track.
Blog Off-Peak //
I'm definitely a night owl, so I find blogging in the mornings really hard. I can also be quite hard to blog during the day when there's so many things going on. Between checking emails, tweets, making and taking calls, there always seems to be so much happening during the day. Sometimes I like to sit at my computer and work in the evenings – it's so much more peaceful and you can escape into your own little blogging world.
Change Your Environment //
The days that I spend working out of my own environment are usually the most productive. I usually have to pre-plan and take photos or film beforehand, but sitting in a room with other people can often give you the motivation you need to get stuff done. I often buddy up with Anna and take turns spending the day at each others' places. You can also go and sit in a café – it really does help!
So those are just some of my tips for getting out of a blogging funk. I feel like this has been some kind of self-therapy blogging session – I really need to take my own advice! So whilst I try and get out my blogging funk, maybe these tips have helped you get out of yours?
That's all for now. And let's hope I'll be back to my old blogging self in no time!