HOW TO SELF-PROMOTE TASTEFULLY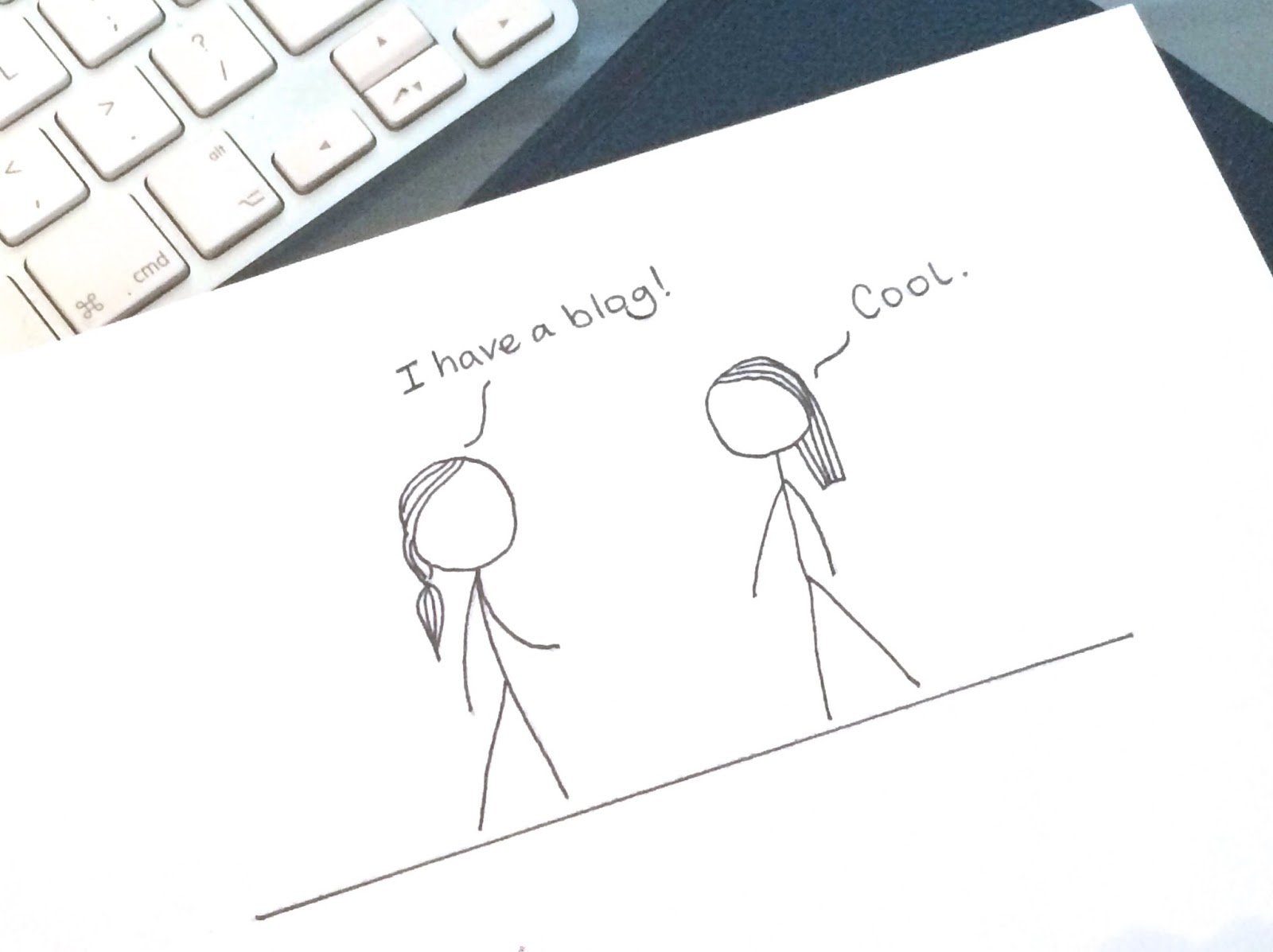 One of the most common blog/YouTube related questions I get is "how do I make it grow?". There really is no secret formula, I wish there was. Some people are just lucky, some have been doing it for years and some work really hard and finally get their big break. Aside from just working hard and being consistent a bit of self promotion does also help.
My theory is, if you don't tell anyone about it, how are they going to know? I spent the first year being very secretive about my blog until I felt proud of it and comfortable promoting it. Then, despite being embarrassed in front of friends and family, I told everyone and anyone I could about it. Some people loved it, some weren't really bothered but at least I knew I was doing my bit to get it out there. Self promotion is fine, you just have to do it tastefully…
Word of mouth
I don't know about you, but where I live word of mouth is a very powerful tool. One person tells another, they tell their mum who tells their sister, who tells their cousin. All it takes it someone to start the chain so don't be afraid to tell all your friends and family in person or on your personal Facebook. Be proud of it, you'll be surprised how impressed they are!
Tweet, tweet
Before I had a blog I didn't understand the point of Twitter, but as soon as I has something to promote I began to love it. I mainly use Twitter to keep updated with blogs and random shenanigans from online personalities I love but it's also a great tool to promote your blog/YouTube. The thing with Twitter though is that you don't want to ram it down people's throats. A Twitter timeline is a precious thing and you don't want to spam people with self-complimetary retweets, or constant self promotion. Sandwiched in between your usual, natural tweets it's ok to update people with your new posts or videos. Tell them a bit about them, what they can expect and don't forget to add a clickable link! Change up the 'self promoting' tweets so they're not all the same, you don't want to irritate people. I also think involving yourself in the community is a great way to self promote. Get involved with conversations on Twitter, reply to tweets you love, you don't have to sit back and wait for people to discover you. I often notice the same girls tweet me and get involved with conversations and it's so lovely!
Instagram
I'm a big fan of Instagram and I'm very picky about only uploading photos I love, so you won't catch me taking photos of my screen as a self promoting snap. Instead I like to self promote on Instagram in a more subtle way. The 'profile' section is a nice place to add in a bit about yourself, a link to your blog or most recent video. This is the only place on Instagram where you can add a clickable link, so if you post a photo about a recent blog/video, you can direct your followers to your profile to find the link. Seeing things repeated on social media platforms can get a bit boring so instead of posting your video thumbnail or your blog post image, take another photo like a behind the scenes or a photo from a different angle and use that on Instagram.
Business Cards
I've printed out different blog business cards time and time again but I personally never end up using them. If I get into conversation with someone and end up talking about my blog then we usually end up following each other on Twitter and that's how they can find my blog if they want to. If though, you're a little shy, business cards are a good way to direct someone to your blog without having to say too much. If it comes up in conversation and you want to give them a friendly reminder to check it out, hand them a little memorable card to keep in their purse. Like I said, it's not my thing but if it's yours I'd highly recommend Moo to print some off!
I feel like I could keep rambling on about this but there's a lot of information to digest so I'll leave it there. As always with things like this, this is just my personal opinion from my personal experience so if something else works for you, keep doing what your doing!
I hope this was kind of helpful and answered some of your questions.