BUMBLE & BUMBLE INVISIBLE OIL EXTENDED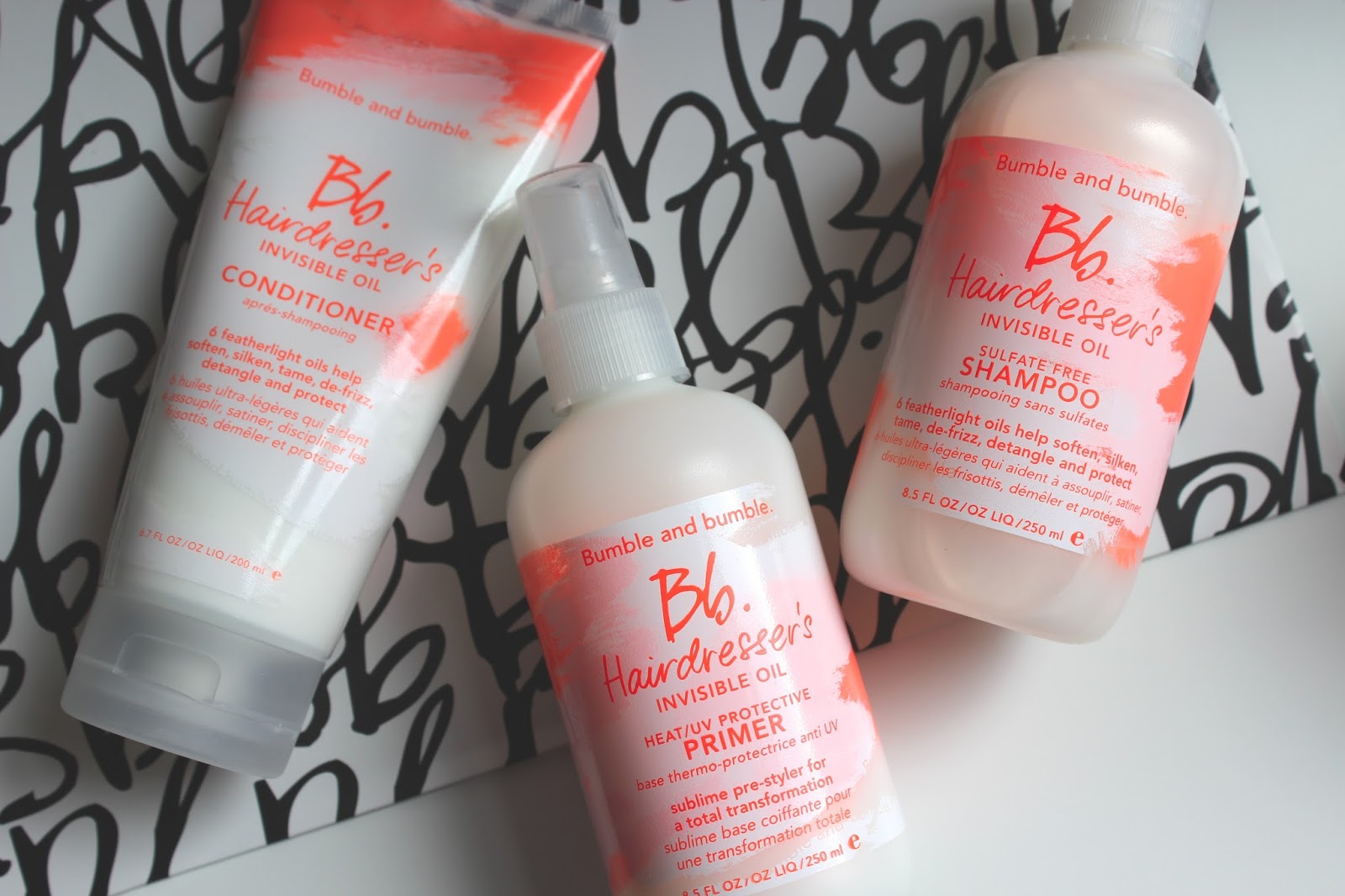 Bumble & Bumble is hands down one of my most-loved haircare brands so when they bring out a new range I actually get excited to wash my hair for a change.
As an extension of their famous Invisible Oil Bumble have added 3 new products to the range; a shampoo and conditioner and a primer.
I've given them a full on trial, so I'm ready to report back… Let's start with my least favourite.
The shampoo and conditioner are both sulphate free which is perfect for me and the smell is gorgeous, seriously amazing. The shampoo didn't blow me away though. I found even when only a tiny amount was used it was a little too heavy for me and hard to wash out. This is the exact sort of texture I look for in my conditioner though, so I was really happy with that. It smoothed out the hair, helped combat frizz and the detangling and protecting qualities are right up my street!
The star of the show though has to be the primer. It's a heat/UV protector and detangler all in one. I can't live without these sort of products and this one is really easy to spritz, works great on knots and I know it'll protect my hair well from straighteners. It can be used on wet or dry hair although the spray is quite wet so be aware of that if you don't have naturally straight hair.
The conditioner and primer get a big thumbs up from me so if you're after some new haircare bits, these are definitely worth trying!