THE MAKEUP TIMER TEST TAG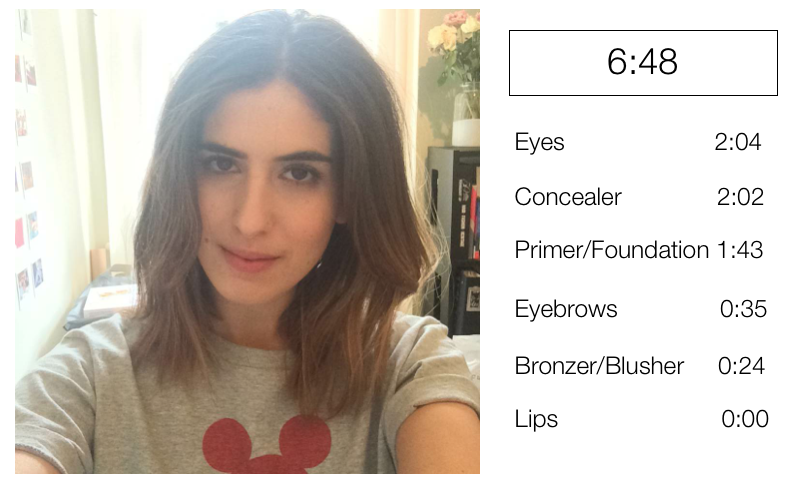 I thought it was about time I created a blogger tag… it's not all about YouTube eh? Ever wondered how long your everyday makeup routine actually takes? Well last week I got my stopwatch out to find out. Apparently I take about 6 minutes and 48 seconds which is much faster than I would have guessed! Here's what I used…
Lips: I don't actually use anything on my lips most days…
So if you want to take part in this tag, here's all you have to do.
1. Set your stopwatch to record each step, stopping and resetting in between each one. Don't forget to write down the timings!
2. Do your everyday makeup routine at your usual speed, don't feel rushed.
3. Write a post with your timings and a list of what makeup you used.