A NEW TYPE OF LINER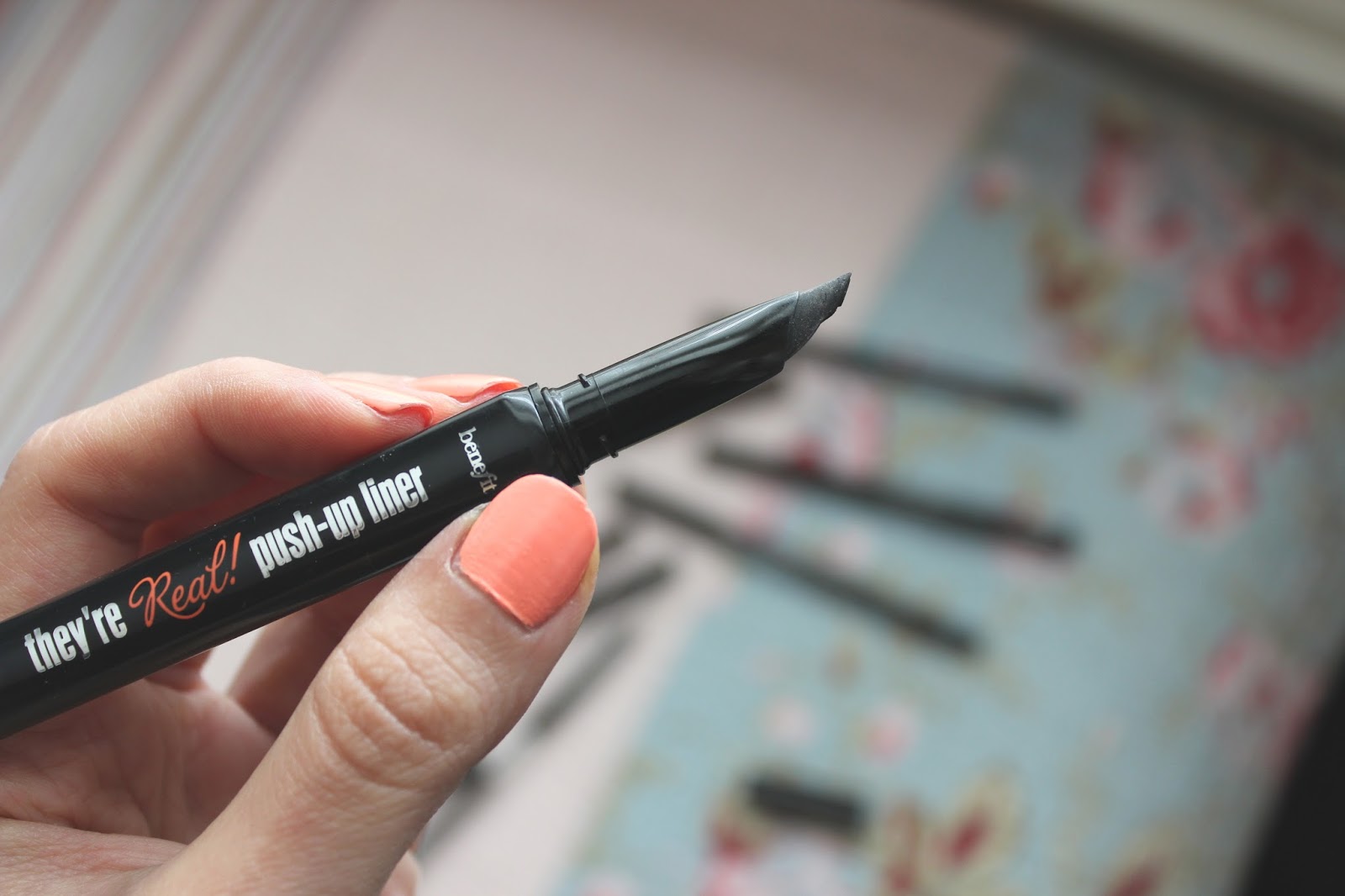 I love Benefit as a brand but on quite a few occasions they have released a product that has blown people away and become bestsellers, but for me was disappointing. The They're Real mascara is the number one bestseller in the UK but we didn't get on at all so I was a bit skeptical about their new They're Real push-up liner launch. I gave it a good two week test to find out what I think of it, so here goes…
There are pros and cons to this liner, but it definitely hasn't wowed me as much as it seems to have wowed other bloggers. The idea is a 'lash hugging gel liner' but in a pen form. Usually gel liners are fiddly because you have to use a brush and pot but the great thing about gel is it lasts longer than kohl or liquid. So the packaging is great, an easy pen applicator with a twist lid so it doesn't dry out and the nib itself is angled and flexible so you can really push into the lashes. I found it quite difficult to get used to the amount of product that comes out and felt I wasted a bit having to wipe it on my hand first. Sometimes too much product would come out and sometimes not enough.
Although I do like the applicator I don't think this actually makes applying the liner easier if it's something you find difficult. I personally find the Soap & Glory Supercat liner a lot easier to use. The formula of the liner is matte black so it looks great when you first apply it but on me I found it flaked a bit in places and throughout the day I found black flecks on my cheeks and parts of my liner had flaked off making it uneven. Technically it's long lasting because it's very hard to remove without a good makeup remover but because of the flaking, it didn't really last that long on me.
This comes out at the end of the month and I have no doubt it'll become a bestseller and some people will swear by it, but for me, I still prefer the Soap & Glory Supercat liner. If it's gel you're after though, this is a good choice.