6 WAYS TO USE AN EMPTY CANDLE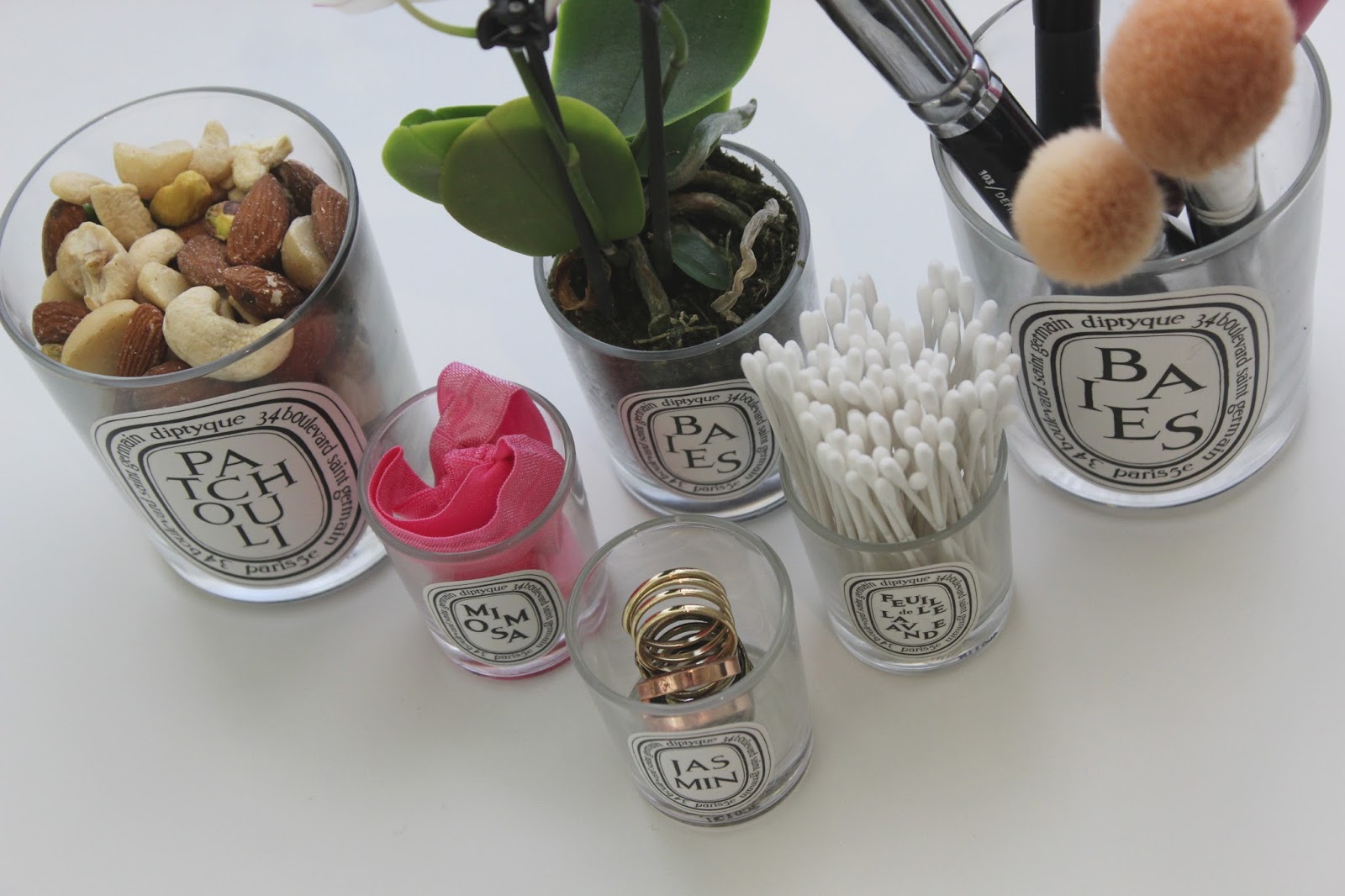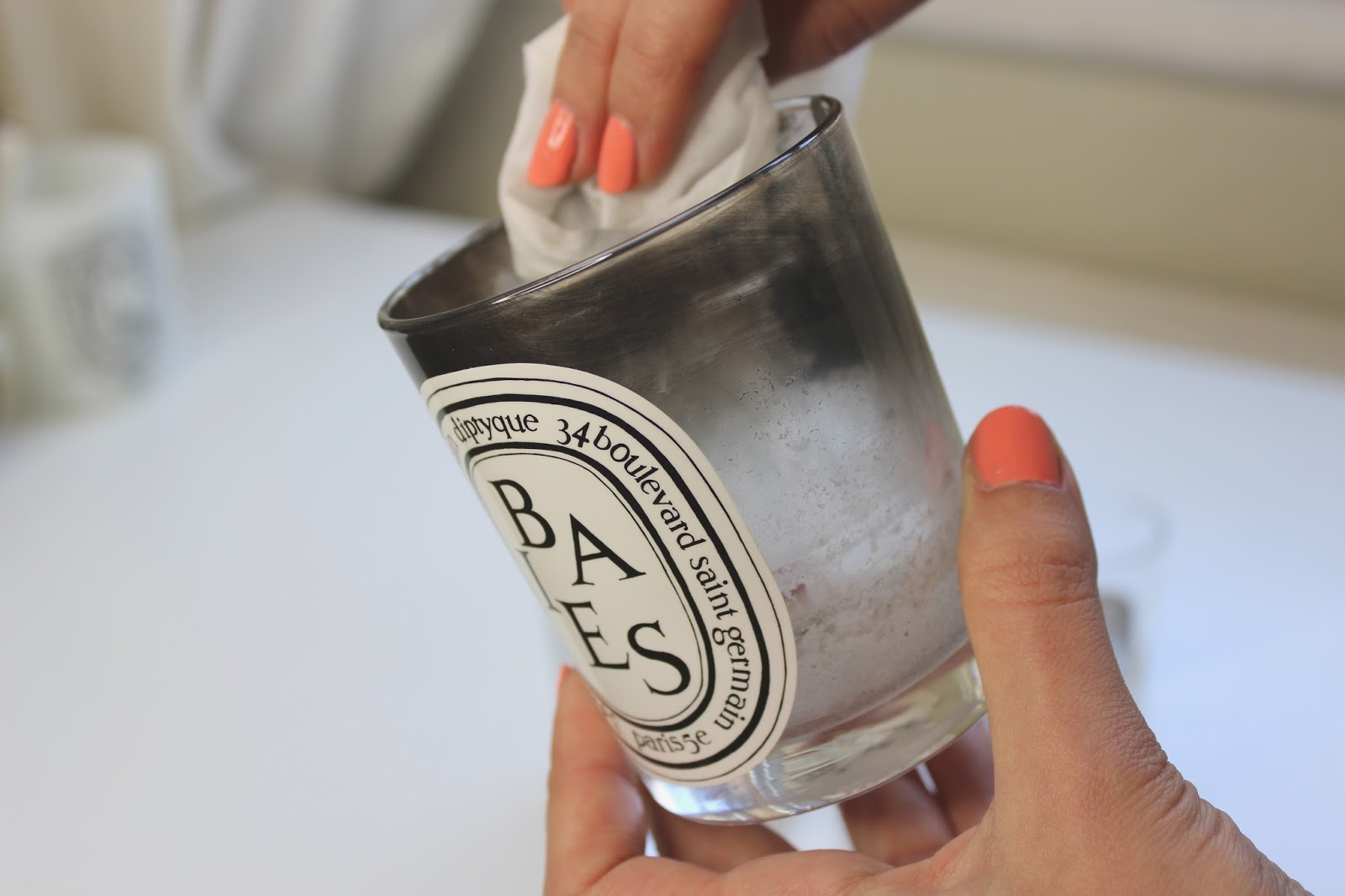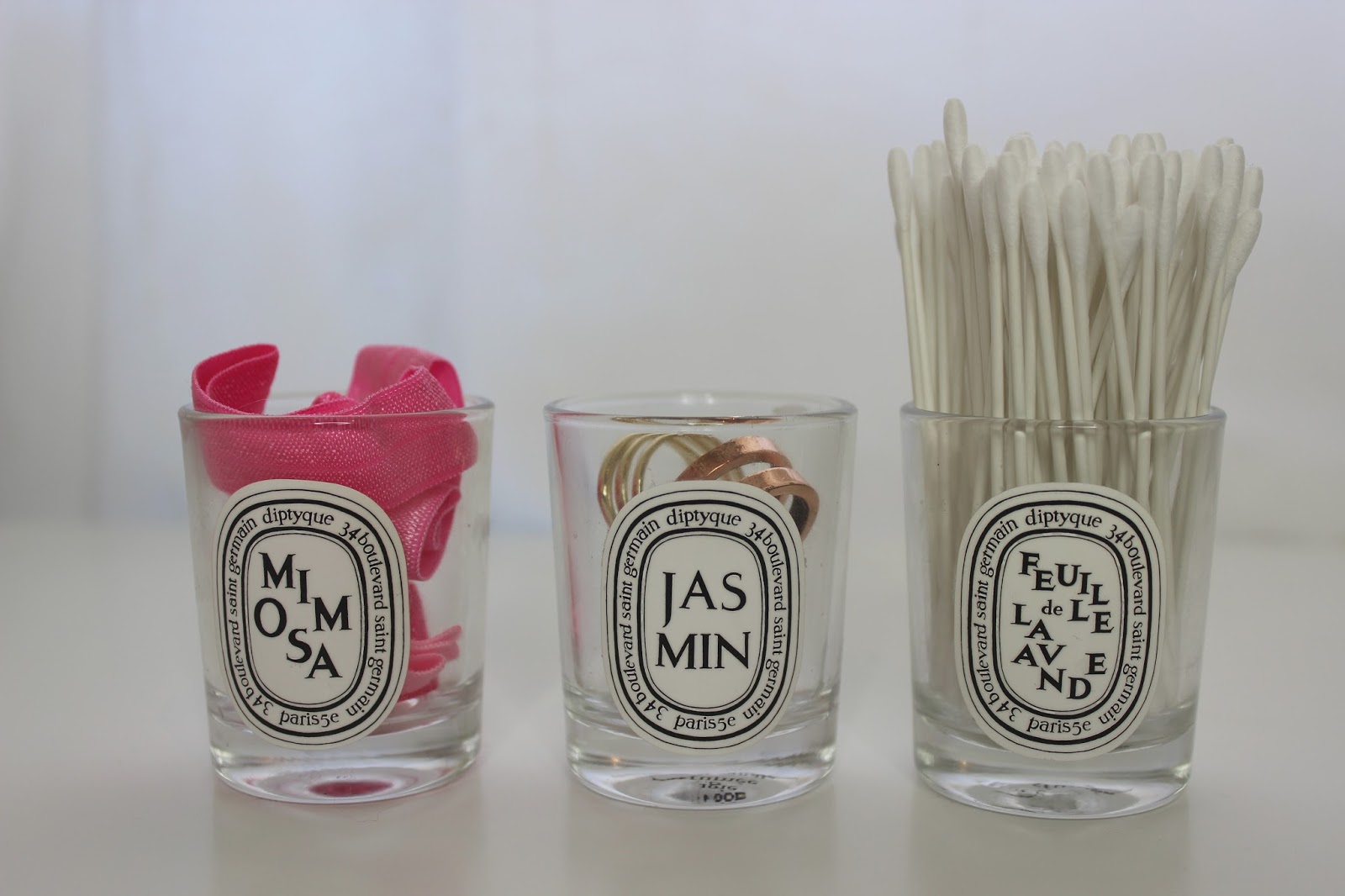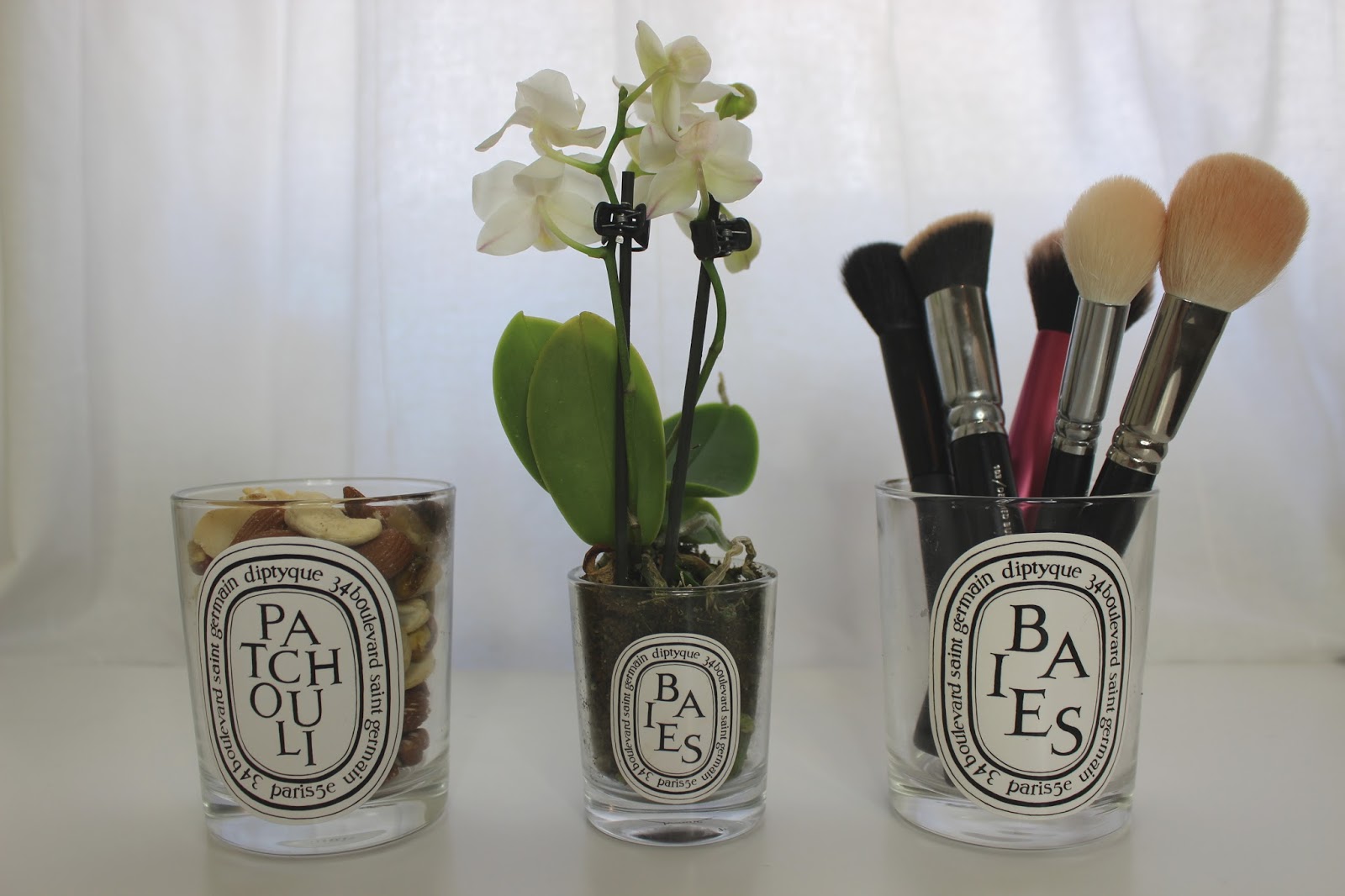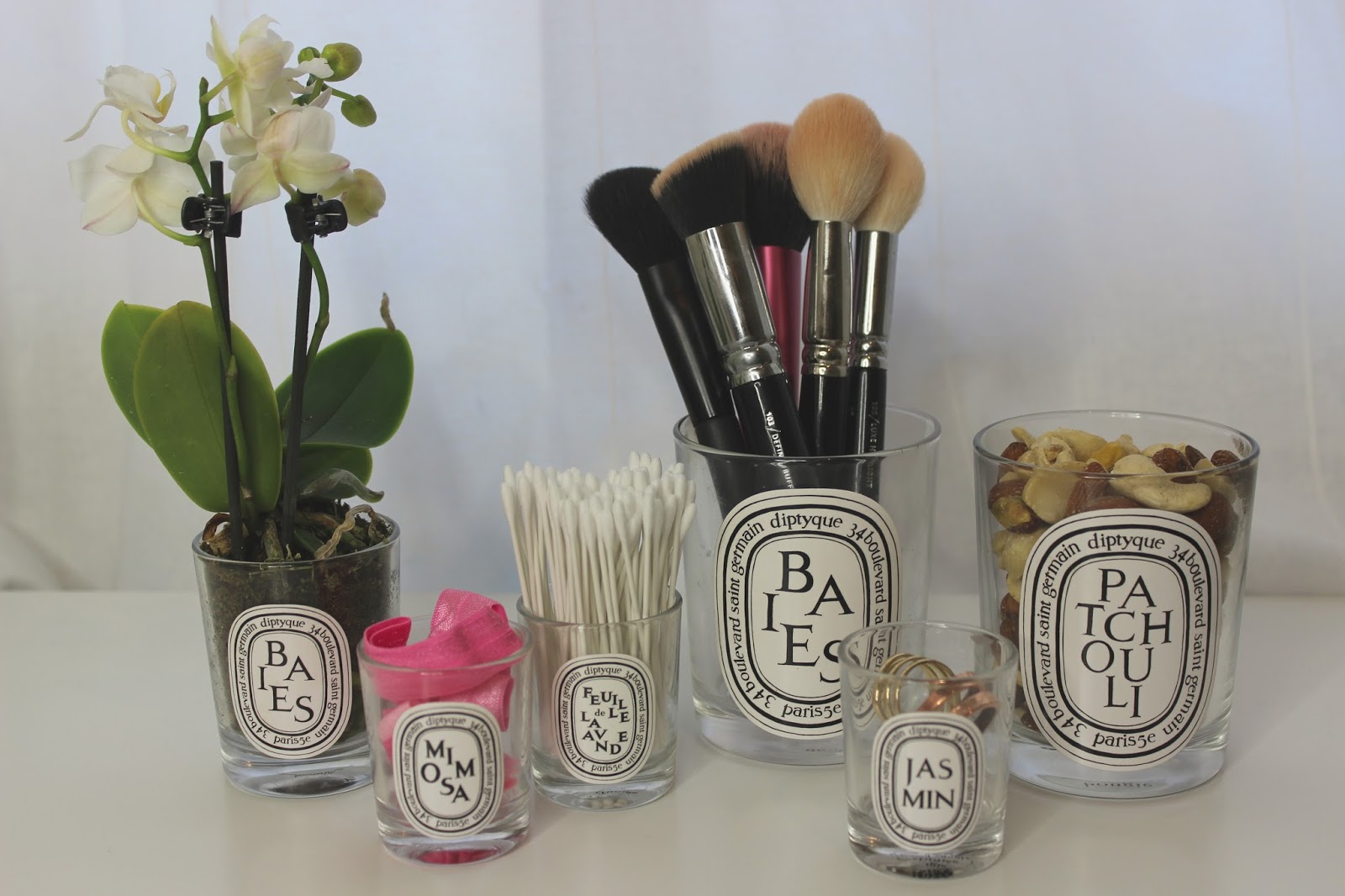 If, like me, you are a candle lover and a packaging junkie it's likely you'll also have multiple empty candle jars lying around the house. I love Diptyque candles and when I come to the end and they are all burnt out I can't bear to throw the pretty jars away so I'm always looking for ways to re-use them.
I find the best way to clean out your candles is to let them burn all the way to the end until the flame goes out by itself. It's then really easy to take the wick out (using tweezers) and you're left with a wax free glass. If there are black marks around the cup (you've probably been lazy like me and not cut the wick when burning) I usually use makeup remover and cotton wool to wipe it away.
So once they are clean you are ready to re-use them and here are 6 ideas on how you can recycle your empty candles…
Brushes & Pens
The larger candles are perfect to use either on your desk for pens or on your dressing table for makeup brushes.
Snacks
The larger size candles can also be used as a home for your healthy desk snack or to use when you have guests round and want to have some nuts or chocolate raisins on the coffee table (sorry, have I made you crave chocolate raisins?)
Plants
I used the medium sized candle for a little plant I was given as a gift. It looks much prettier than the plain black pot and is the perfect size for a single, delicate plant.
Cotton Pads or Buds
The teeny tiny candles are incredibly cute and great for keeping cotton pads or cotton buds in your bathroom.
Hairbands and Grips
I like to keep hairbands and grips on my bedside table and they fit perfectly in the little candle jar.
Rings
If you have a few delicate rings, it's a good place to keep them safe next to the rest of your jewellery.
So there a few ideas if you have some empty candles lying around. If you've got any other suggestions please let me know as I'm always looking for new ideas!