STRESSED BUT WELL DRESSED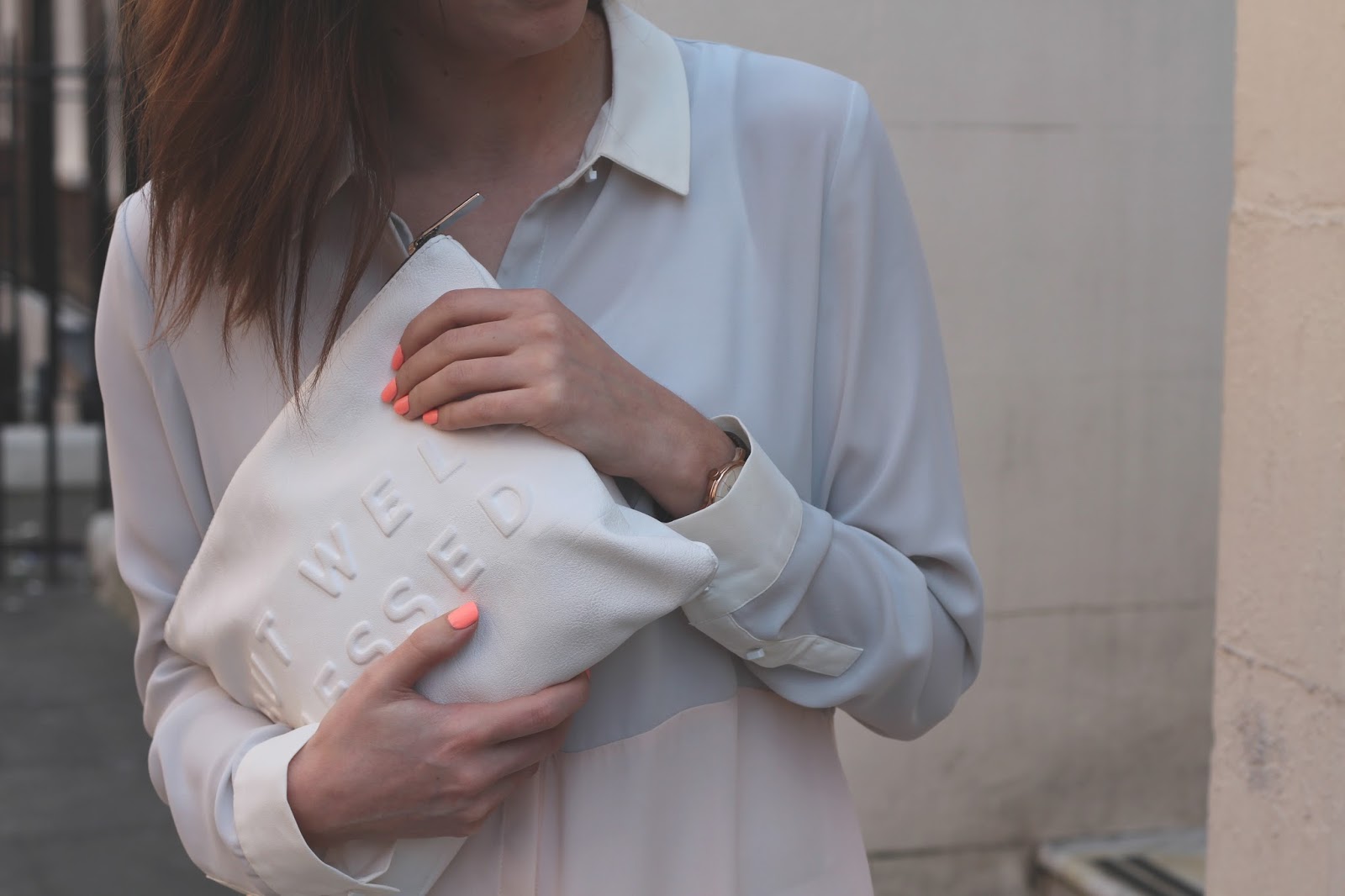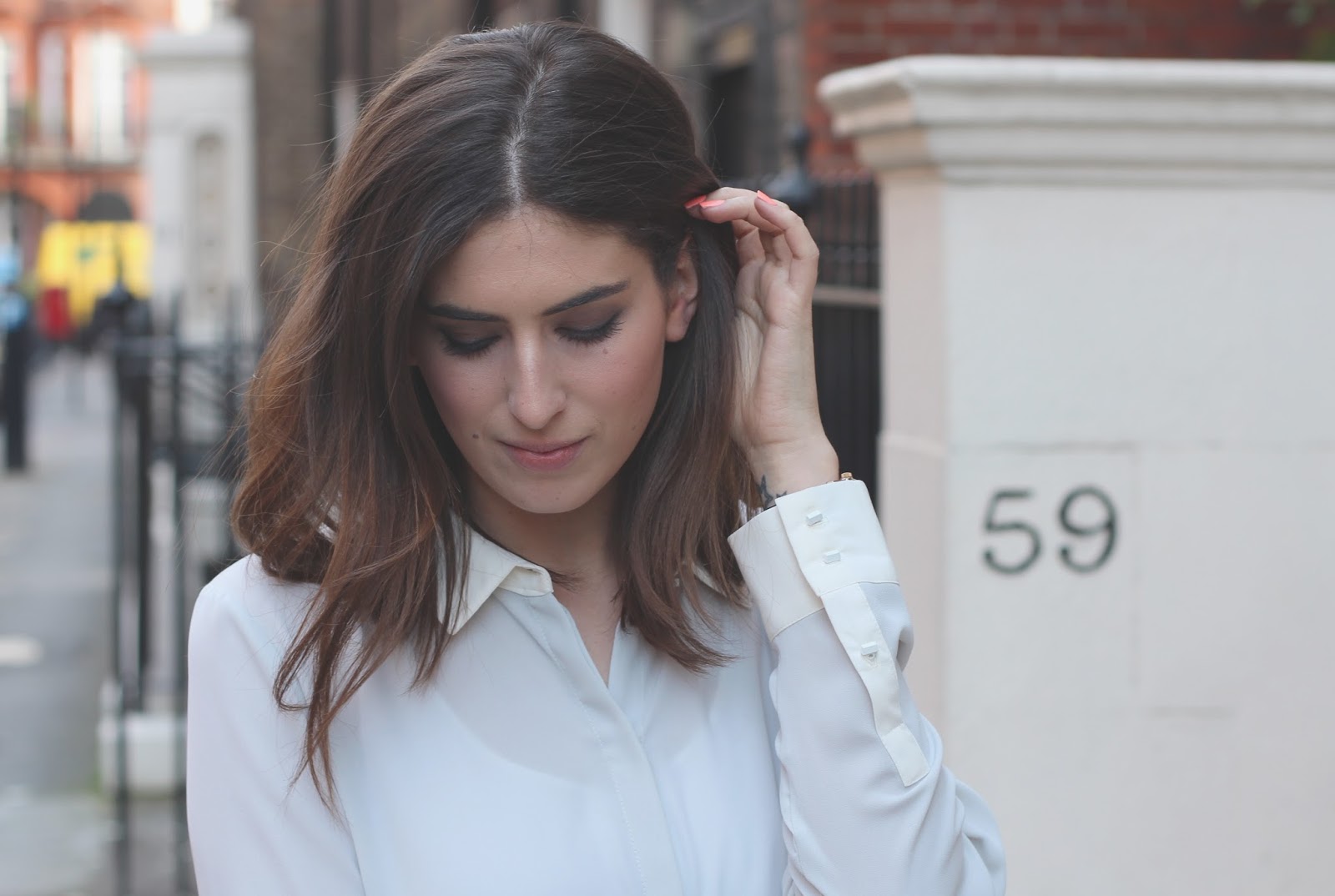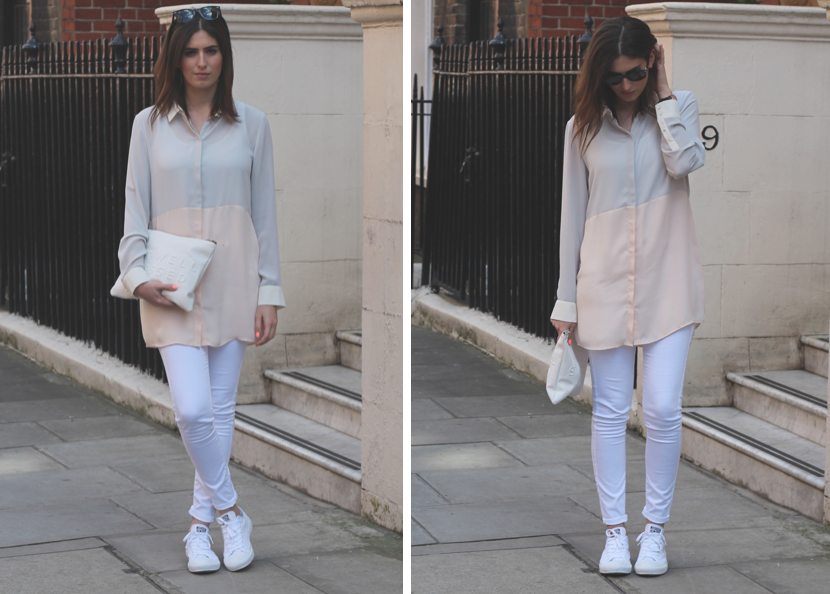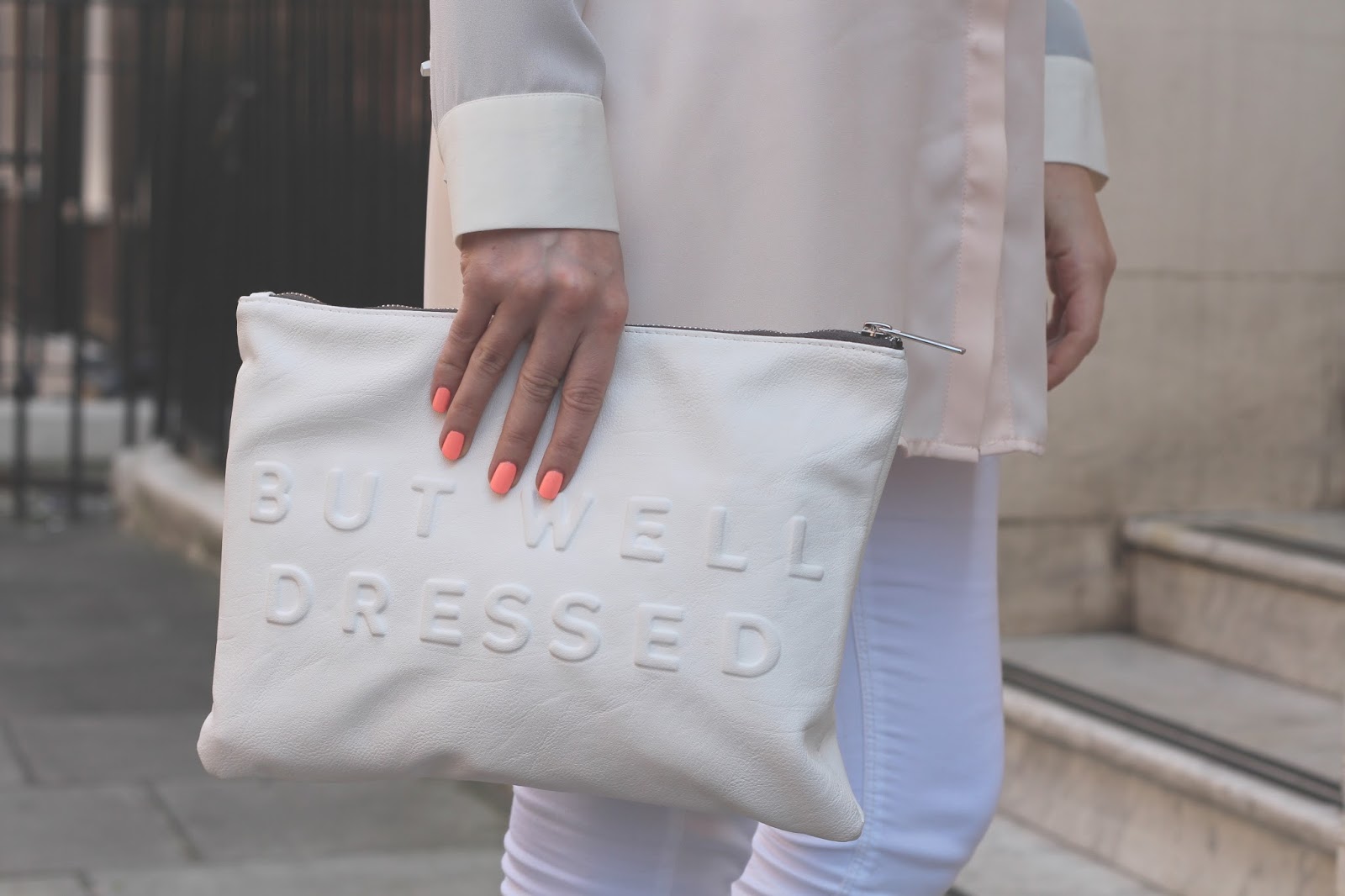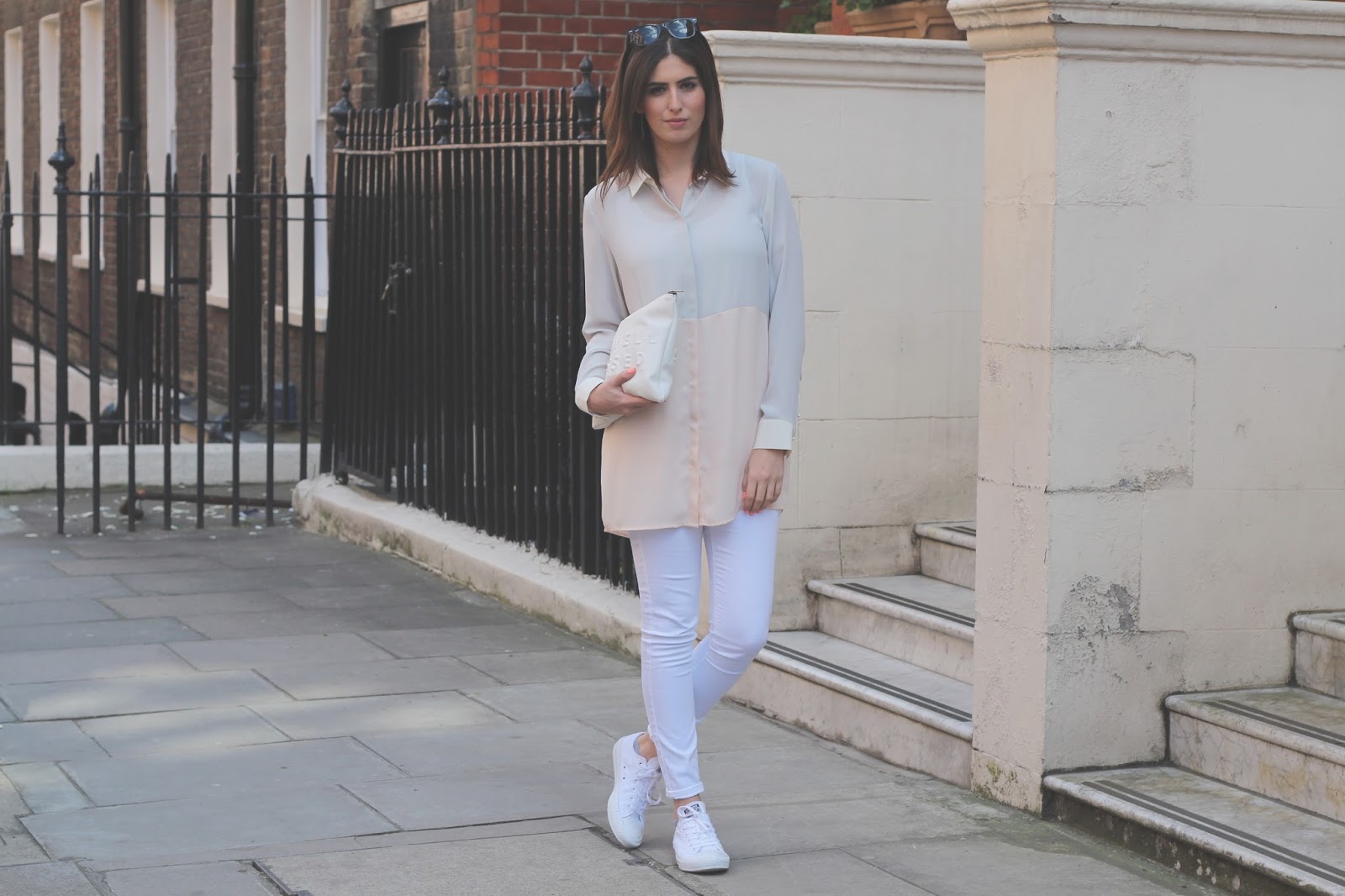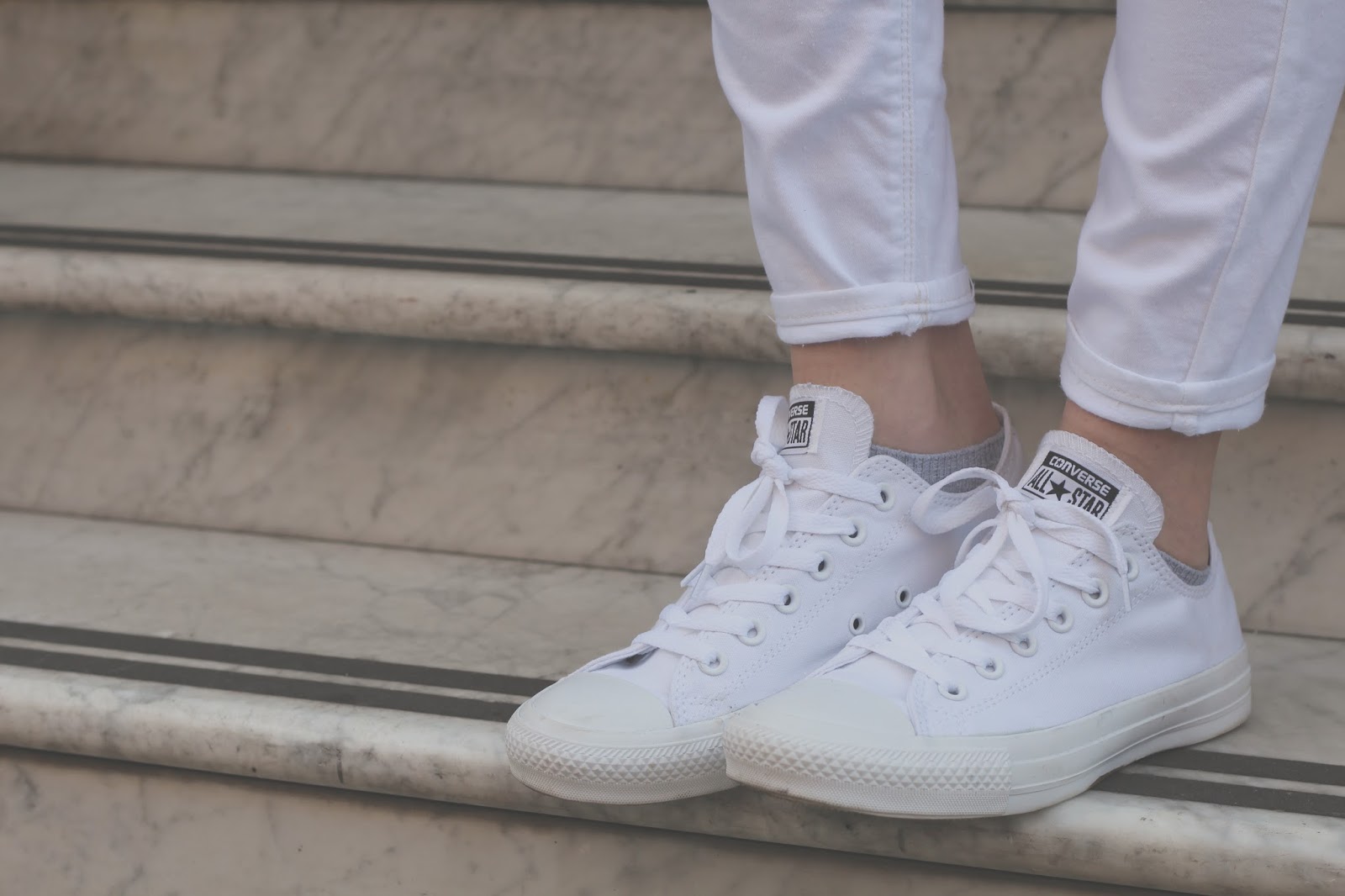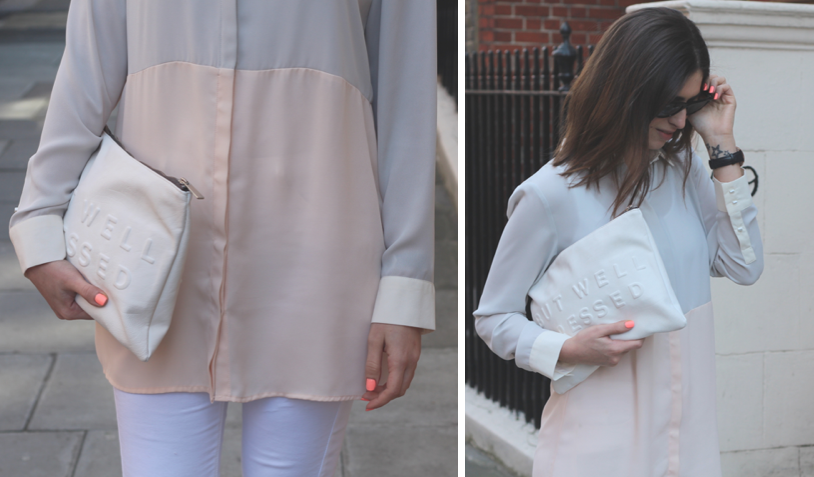 Last week I spent one full in day in central London. I had a few meetings and I also had a drink with Niomi which was so lovely – babe alert! I knew the weather would be nice so I wanted to dress a bit Spring-like… I may have gone a bit overboard. When I put the outfit together I thought it was way too over the top but then I just decided, what the heck, do I really care?!
I'm still so in love with my Zara clutch bag and I managed to fit everything I needed for the day inside including my Canon EOSM camera – amazing! I'm glad I picked up the white Leigh Topshop jeans in the end because I think I'll wear them a lot this Summer. My shirt is from Zara quite recently and I like the two tone effect. I think it's another option for those of us who like the cropped top look but wouldn't dare actually wear one. It gives a cropped effect but is also just a comfortable long, loose shirt. The nail polish is Models Own Beach Bag, which I raved about here, the sunnies are Ray Ban and my shoes are the mono white Converse.
So what do you think? Chic or too over the top?