NUTELLA MINI MILKSHAKES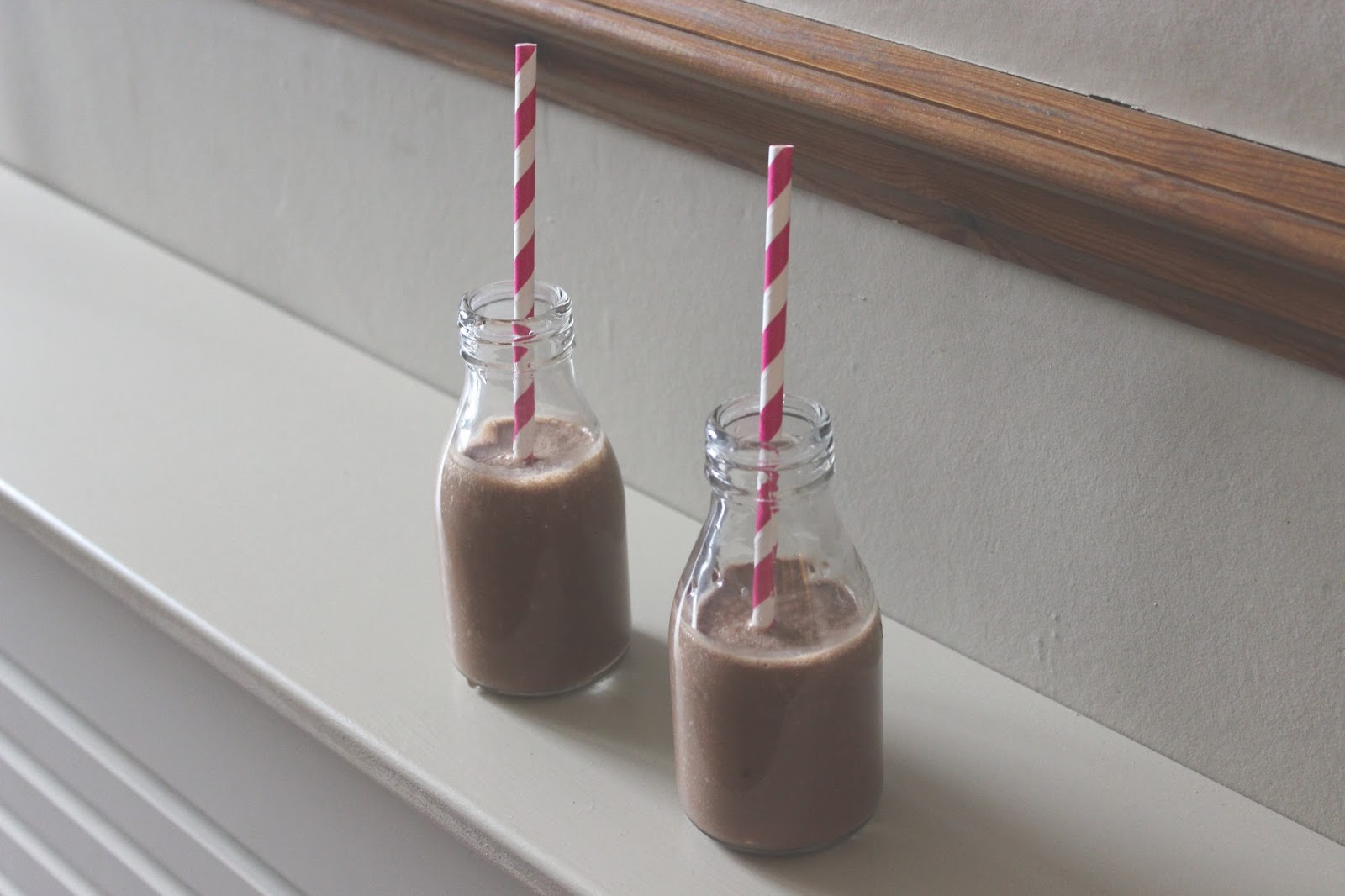 I'm still having fun with my Breville Blend Active and recently I've enjoyed making these super easy, quick, sweet shots.
All you need is bananas, Nutella and milk and you can really add as much or as little as you want. To make these two small bottles I used two bananas, two tablespoons of Nutella and half a glass of milk. To give it a milkshake texture and to make it cold I froze the bananas first (pre-peeled and put in a sandwich bag).
They're so quick to make, they look cute and man do they taste good. What else can I blend? If you have any good recipes, let me know!