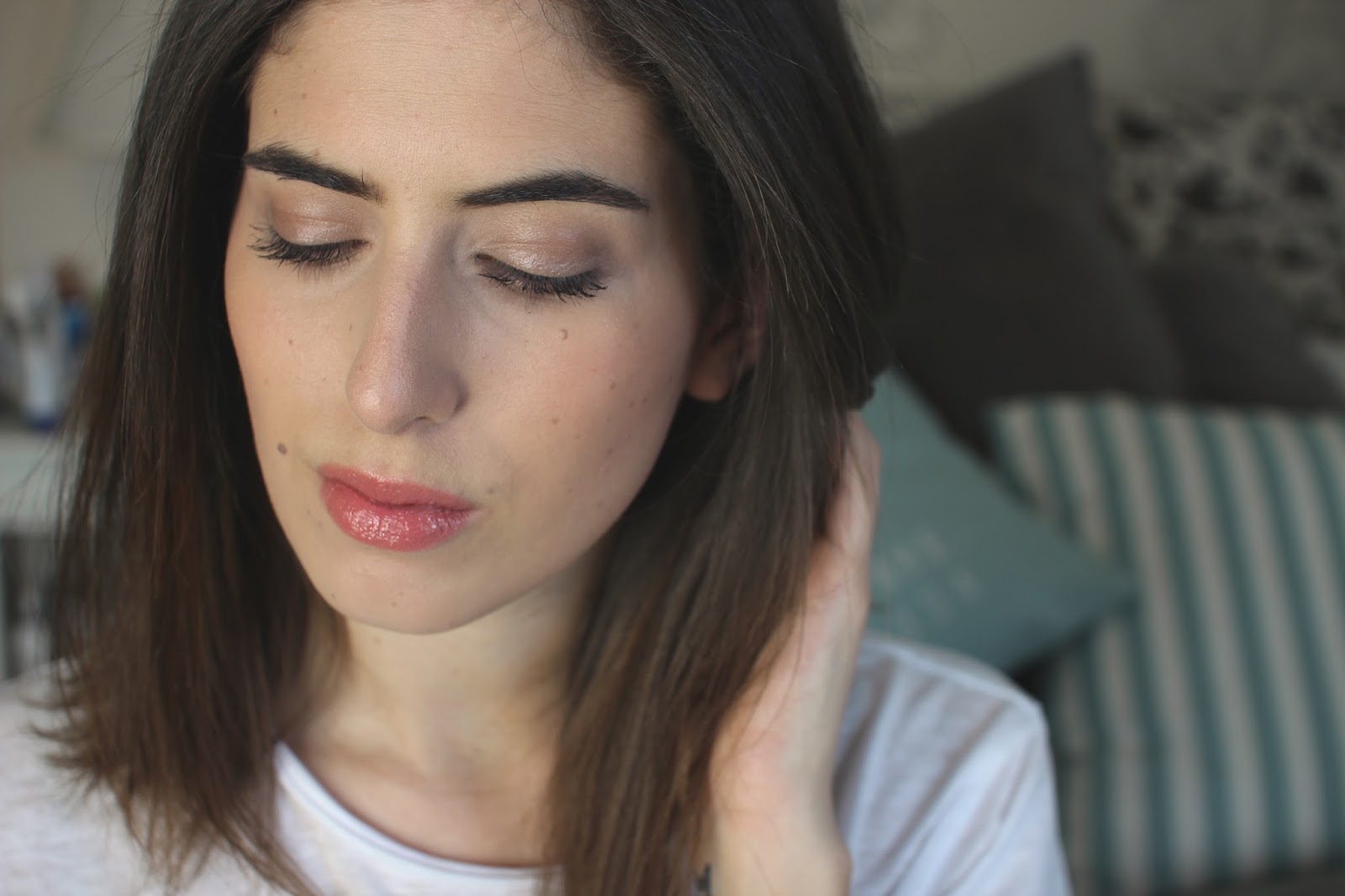 I thought it was about time for another raid of the MAC counter, but this time before I went I asked four of my favourite beauty bloggers/vloggers the ultimate question, "what is your one all-time favourite MAC product?"
This is a product I hear everyone talk about but I've never tried. To me the idea of using any powder that isn't translucent is a weird idea. Why would you need extra coverage if you're using a foundation that already sorts your skin out? Isn't the powder just to set it? Anna assured me that this isn't any old powder, it's magic. I chose the shade Light Plus as it was less yellow than light and the neutral tone suits my skin. She was right. A small dusting of this on top of my foundation really blurred everything, made my skin look great and set everything in place at the same time. Anna says this is her wonder product when filming and she keeps it close by for touch ups. I can see why!
Estée is the queen of peachy blushers, so I knew this would be good if it was a favourite of hers. When I saw it in the pan I thought it just looked like a standard peach tone blush but I think it's actually really versatile. The tone of orange that it is makes it kind of work as a bronzer for those with pale skin. Instead of giving an orange pop like some peach blushers do, this one adds a really natural warmth to the skin and makes you look like you've been on holiday. I'm really glad I picked this one up!
Now this was the only one I was unsure about, but Amelia swears by this eyeshadow and has been loving it for years! It's a frosty, off-white shade which is a shade I never usually use on my eyes. I did think that it brightened up my eyes and it's great for tired days but I'm not sure about it, I think white eyeshadow is a bit too 90s for me. Phloof will work really nicely as a highlight for me though, especially in the inner corners of the eye.
Tanya's recommendation was the only one I already owned, great minds think alike eh? Patisserie is the most wearable, beautiful, pink/nude shade that is so easy to wear. It gives such a polished look to your makeup and the Lustre formula is creamy and easy to work with. It's one of those lipstick shades that everyone should have in their collection.
So those are their favourites and maybe I'll do a post soon on my top 5, but for now I want to know what is your one all-time favourite MAC product?