LAURA MERCIER SPRING ARTIST PALETTE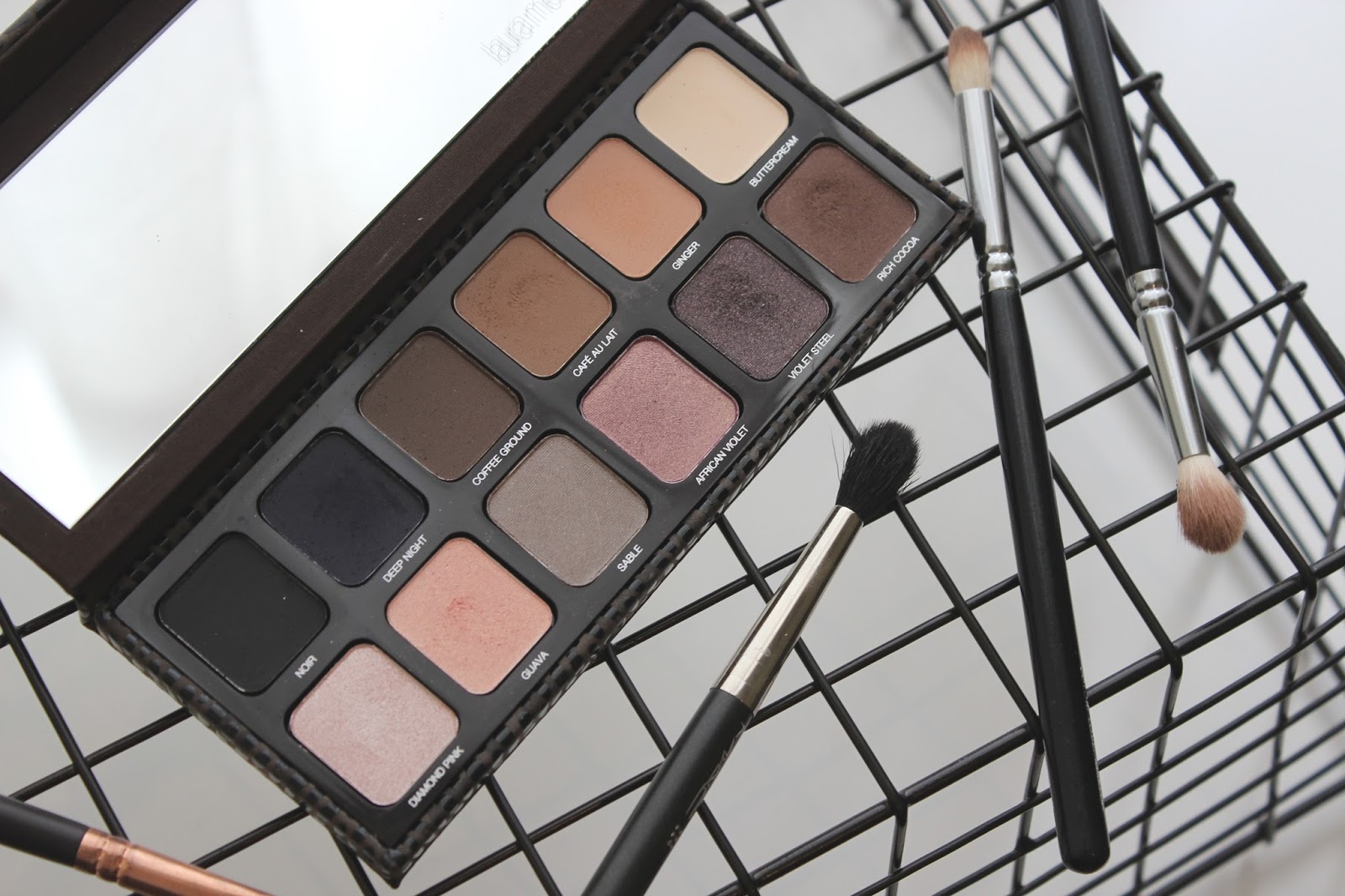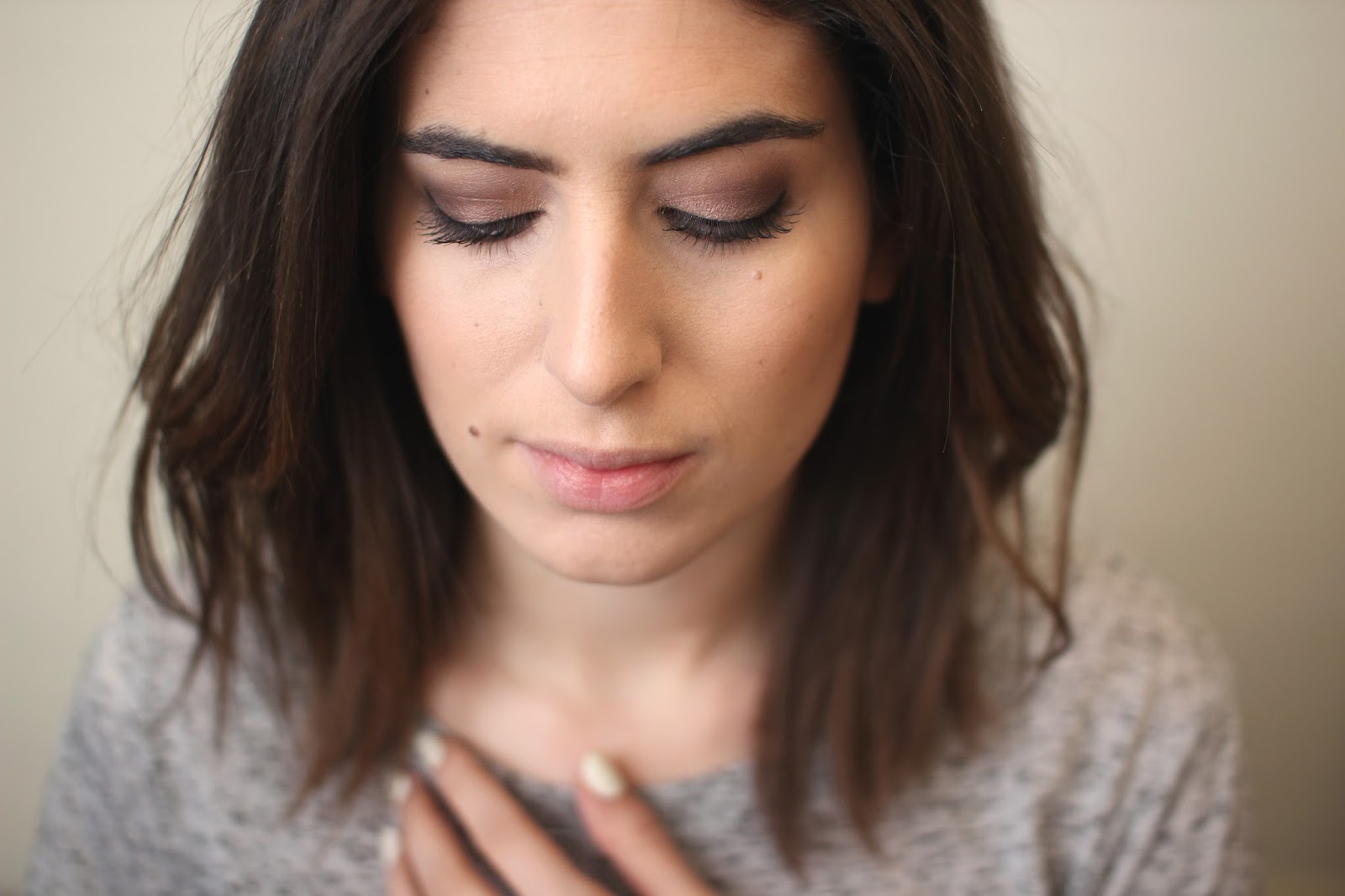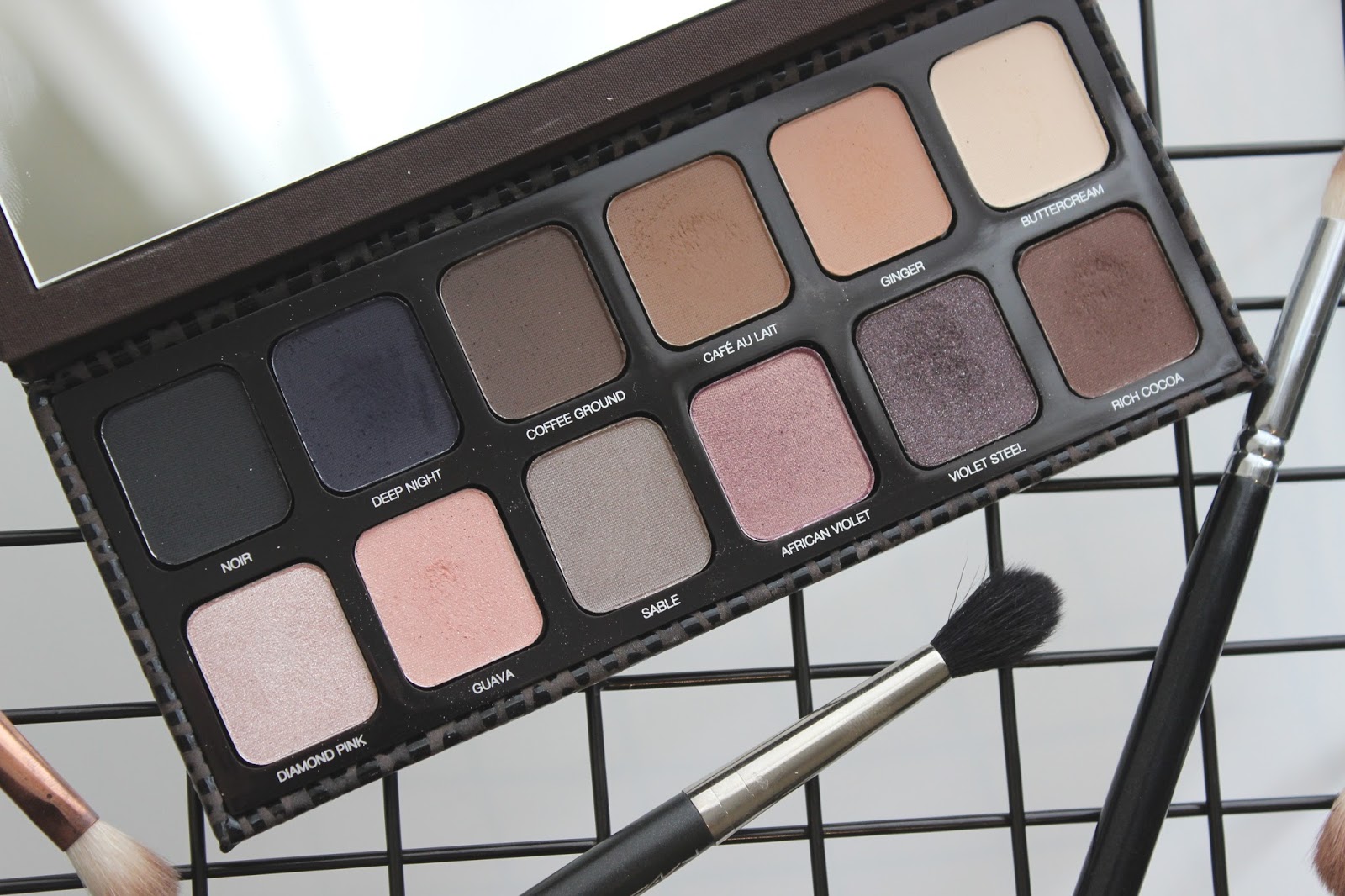 When hit with the dreaded what's your favourite brand question Laura Mercier always slips my mind, but I actually own a lot from the brand and I'm hardly ever disappointed with the products I try. On today's testing list is their new Spring Artist palette, can you hear the angels singing?
The palette includes 12 eyeshadows and although it's two less than the Smashbox Full Exposure palette, it's exactly what I'd hoped the FE would be before I was disappointed – see this post. The top line offers a great selection of matte eyeshadows, a black and navy to use for liner, two medium browns for the crease, a really unique peachy beige and a standard matte highlight. The bottom row offers some shimmer shadows, a mix of luster and sateen finishes but nothing glittery that falls all over your face. They actually apply a lot less shimmery than they look in the pan. There's an almost-white shimmer highlight, a light pink (similar to All That Glitters), a pale grey, a pink and purple that blend beautifully together and a rich chocolate brown which is one of my favourites.
There are two limited edition shades in the palette, Diamond Pink and Violet Steel and there aren't really any that I wouldn't wear. As with most palettes the quality of the shadows is slightly different for each shade, but with the majority I found they blended nicely together (maybe with a little more effort than usual) but once on, they lasted throughout the day without going patchy. You hardly need to touch the brush on to get a good amount of product on the bristles.
The packaging is spot on, small, magnetic close and it won't get dirty too easily. I love how the shadow names are permanently written underneath each one and the size of the mirror inside is really decent.
So what you all really want to know about is the price and that's the not so good bit. Laura Mercier is a high end brand so this was never going to be a cheap palette, but at £60 it's almost double since the £36 Christmas Artist palette last year. This palette, unlike the last one, comes with a mini brown Caviar Stick (cream eyeshadow) and a mini Volume Lash mascara but I can't help but think that most customers will just want the palette and would have preferred to pay £36 for the palette minus the extras. It's a strange move by Laura Mercier but then again it labels this as a really high end eyeshadow palette by a really high end brand and that's exactly how they want to be positioned.
This for me, completely outdoes the Smashbox Full Exposure palette and it's one I know I'll get a lot of use out of. It will be landing on counters in May, so what do you think of the new Spring Artist Palette?