KIKO VELVET & RADIANT TOUCH STICKS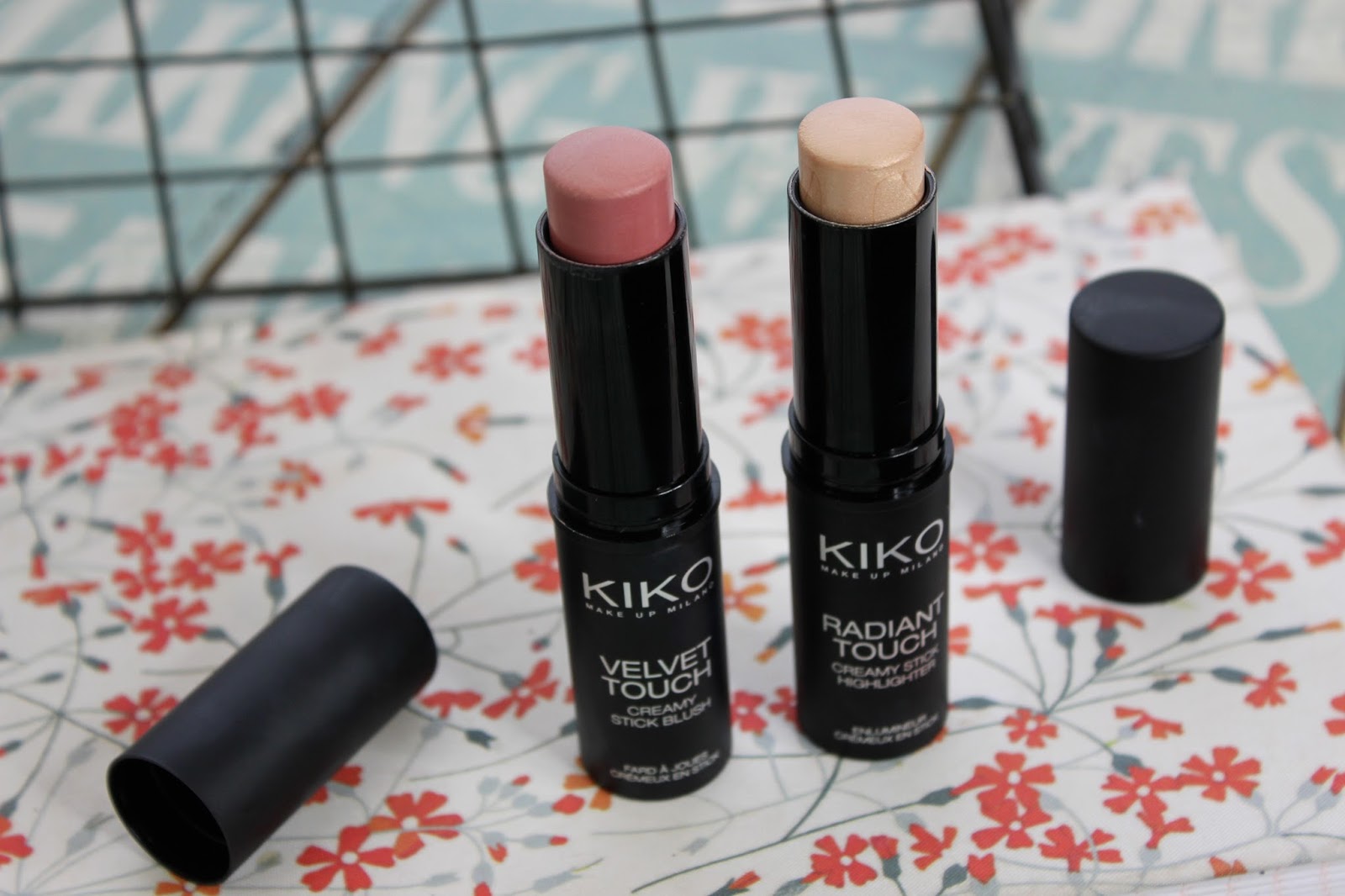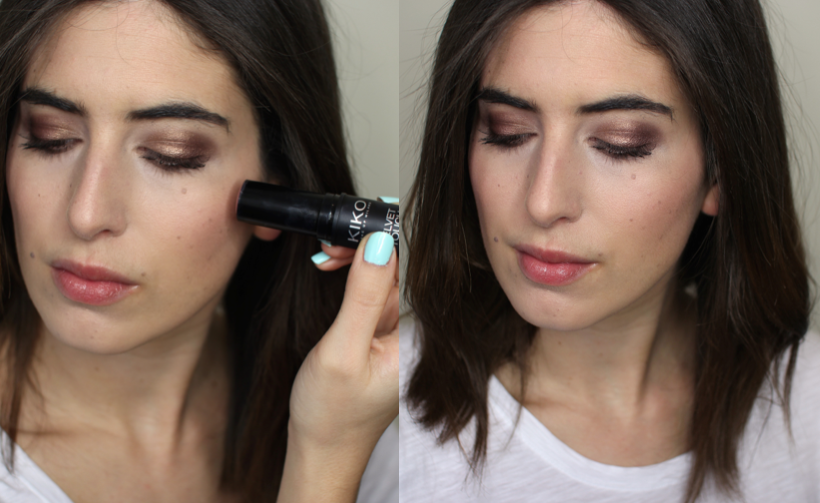 So apparently it's all about makeup in stick form this Spring. Everyone's doing it, NARS, No.7, they seem to be popping up everywhere and I'm all for ditching the brushes and simplifying your routine. When I was in town shopping away (evidence in this haul video) I went into Kiko to see if they had anything new.
As soon as I walked in I spotted the Velvet Touch cream blushers and the Radiant Touch cream highlighter hidden amongst them. I found the shade selection to be a bit strange and nothing really stood out to me so I ended up asking the sales assistant which one has been the most popular and she pointed me in the direction of 'Natural Rose'. I also picked up the Radiant Touch highlight in 'Gold' to see how it compares to Benefit's Watt's Up and the No.7 Instant Radiance.
So let's start with the blush. It applied easily, straight from the bullet onto the cheek and blended out well with fingers, but I preferred the finish when using a small buffing brush. The colour is just as it says, a natural rose and the finish is a velvet/satin that has a subtle pretty glow to it. The highlight comes in two shades, rose and gold, but I kind of wish there was a champagne too. The gold is very pretty but maybe it's a little too gold for everyday wear. If you're after a highlight for an evening look this one is nice but it's maybe a bit too glittery for the day. I like how the product is slightly rounded so it's easier to apply onto the cheeks, unlike the NARS ones which are quite blunt.
The Velvet Touch blushers are worth looking into and for only £7.90 I think they're a great addition to your makeup bag for Spring/Summer. Have you tried either of these from Kiko?
A proper review of the NARS Matte Multiples should be on it's way, in the meantime here is my first impressions video.