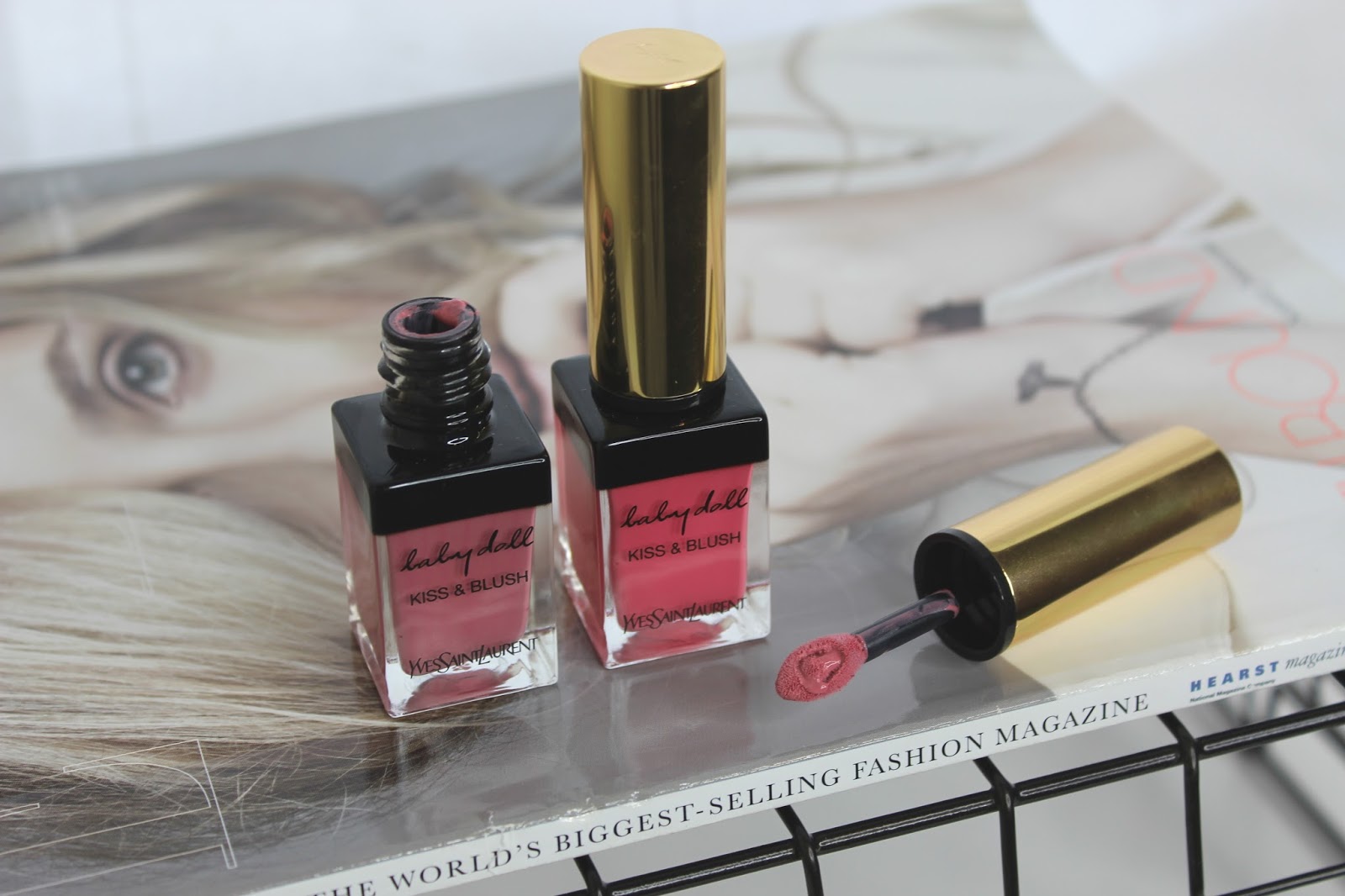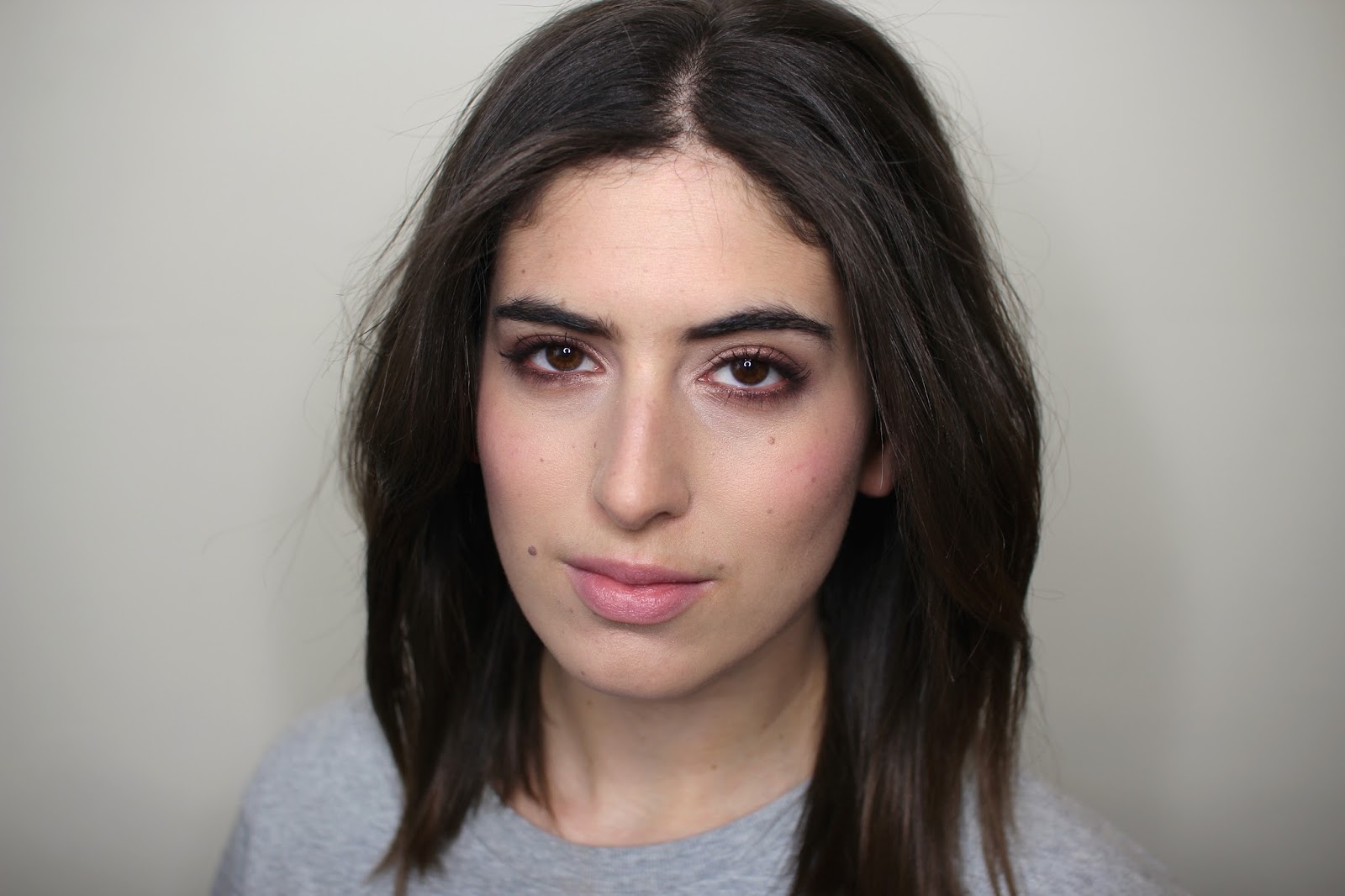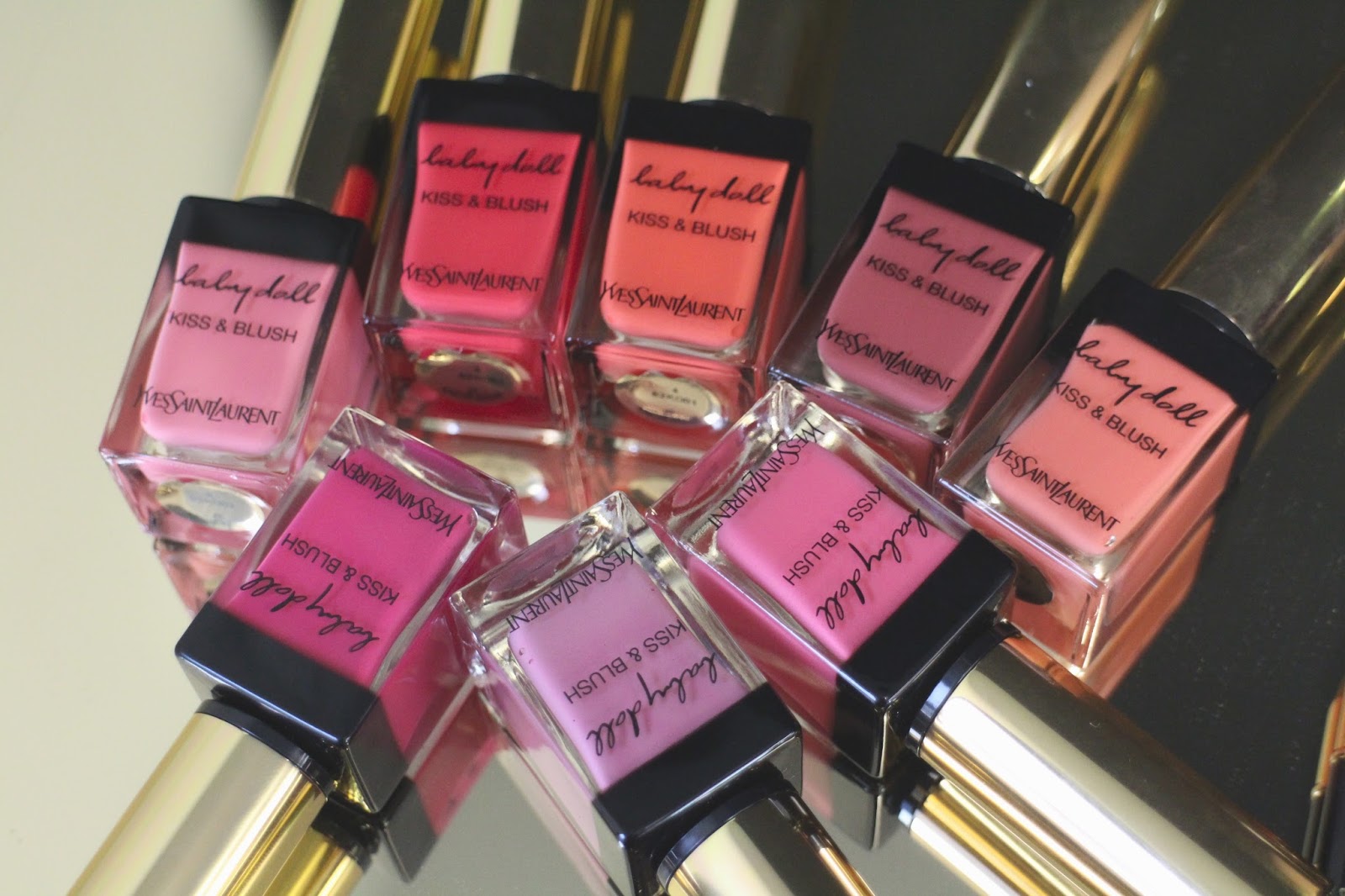 At the launch of YSL's new Baby Doll Kiss & Blush the room literally "ooooooohhed" as they were revealed. It's something new that we haven't seen before so I was intrigued and excited to give them a go. YSL are calling this the new match&match or mix&match way to apply makeup. The product looks like a nail polish but inside is a brush similar to their Glossy Stains that applies a small amount of product onto your cheeks and lips. The thirteen shades are a mix of pinks, lilacs and peaches that should all work on both the cheeks and lips and can be mixed and matched together to create your personal combination.
The formula is a "light-diffusing gel" that is apparently both matte and luminous. It contains a combination of oils and powders which help to make it sit comfortably on the skin and last longer throughout the day.
So what do I think? Well I got to try out two shades at home, 2 Rose Insolent and 9 Rose Épicurien. The first thing I realised, quite quickly, is that I'm not sure if I actually want my cheeks and lips to match? Personally it's not a look I love although I know can look really striking on some. The formula is really interesting, it can be blended out with a buffing brush or with fingers and it smooths out quickly and evenly. I found the applicator released the perfect amount of product but I also found it quite hard to layer without it looking blotchy. One coat works best, so getting the perfect amount of product on the cheek first time round is essential. For the cheeks it feels great, like a hybrid between a gel and cream blush. For lips I found it a little drying and the shades unfortunately weren't a great match for me.
I think it's an exciting idea and as a blush it's nice and good for those who are on the go a lot. They look cute and the mix&match idea is nice, if you have the budget. Each Kiss & Blush is £27, which is standard for YSL and I actually think they'll do well.
What do you think of the Kiss & Blush idea? Will you be trying one?
UK release date 30th April available now online here – link