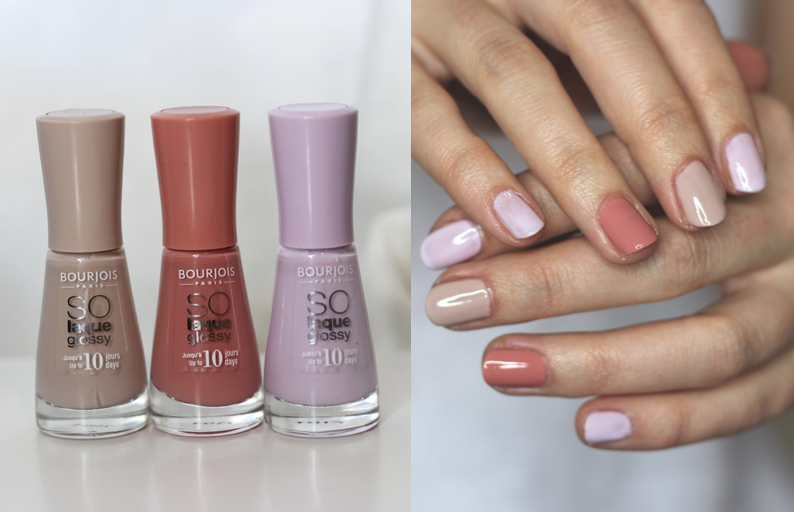 The So Laque polishes from Bourjois are some of the best on the highstreet and in the past I've found them to have the perfect sized brush, a great formula and a pretty high-shine finish.
With Spring approaching they will be launching a 7 shade collection that includes 5 brand new shades. There are 2 beige nudes, 1 pinkish white, 3 warmer nudes and 1 lilac nude. On my nails are Indispen-Sable, Tombée à pink and Peace and Mauve. I found the formula of Peace and Mauve to be a little streaky but the other two gave an opaque finish with two coats.
As I'm sure you can tell from recent posts, I am loving the nude nail thing so it's nice to see a highstreet collection launching in May at only £5.99 each.
Will you be wearing more nude shades in Spring?