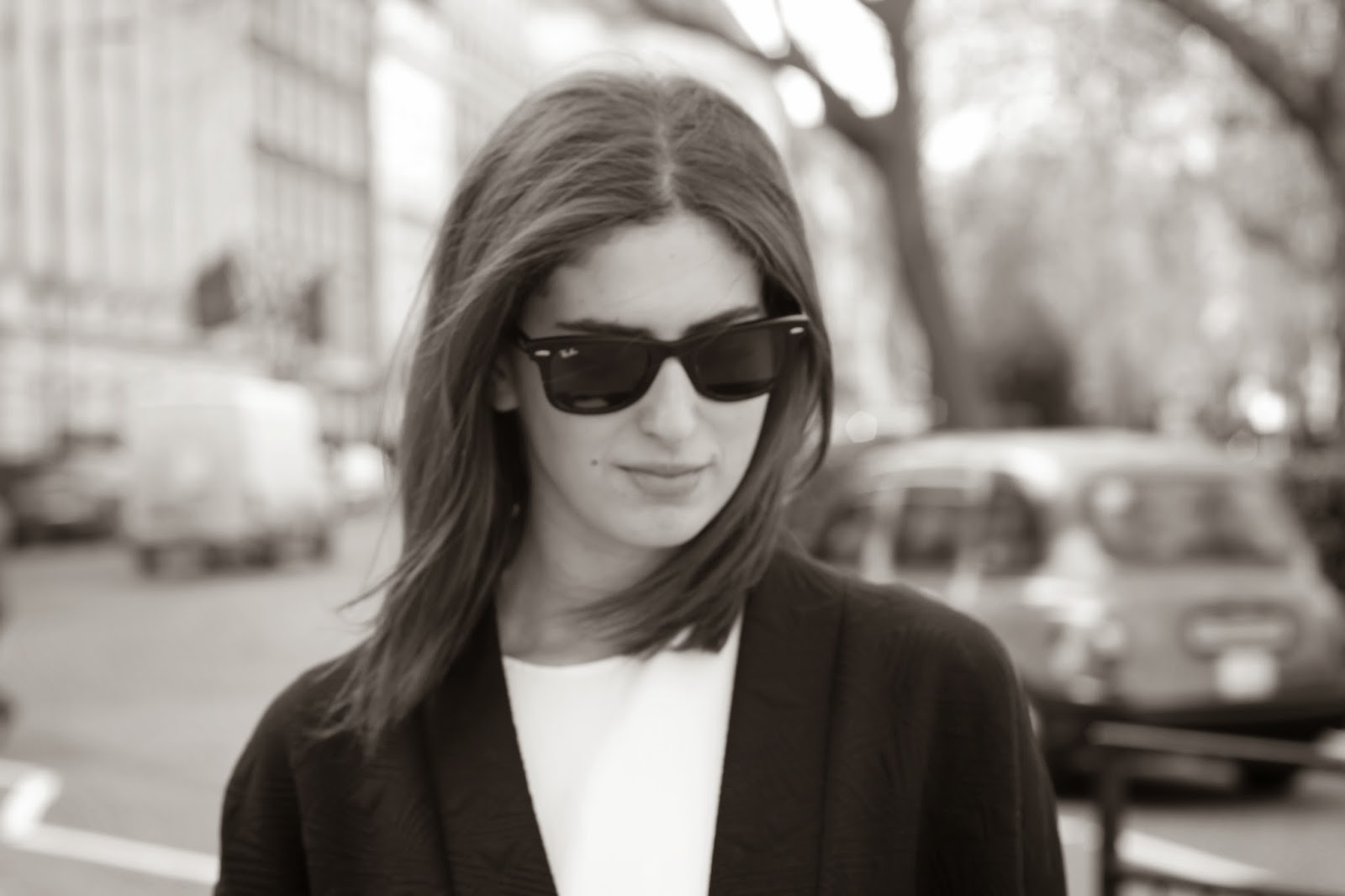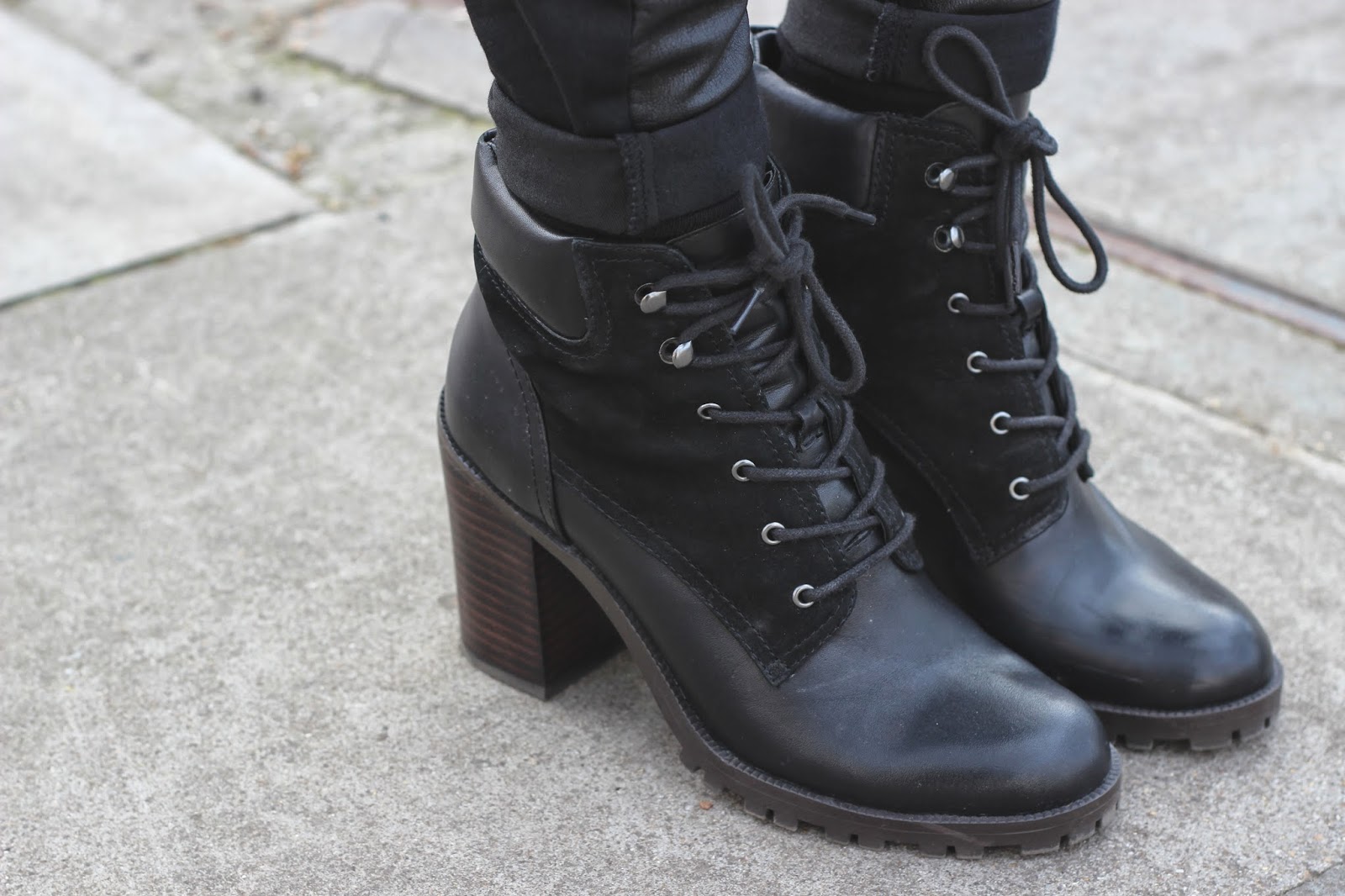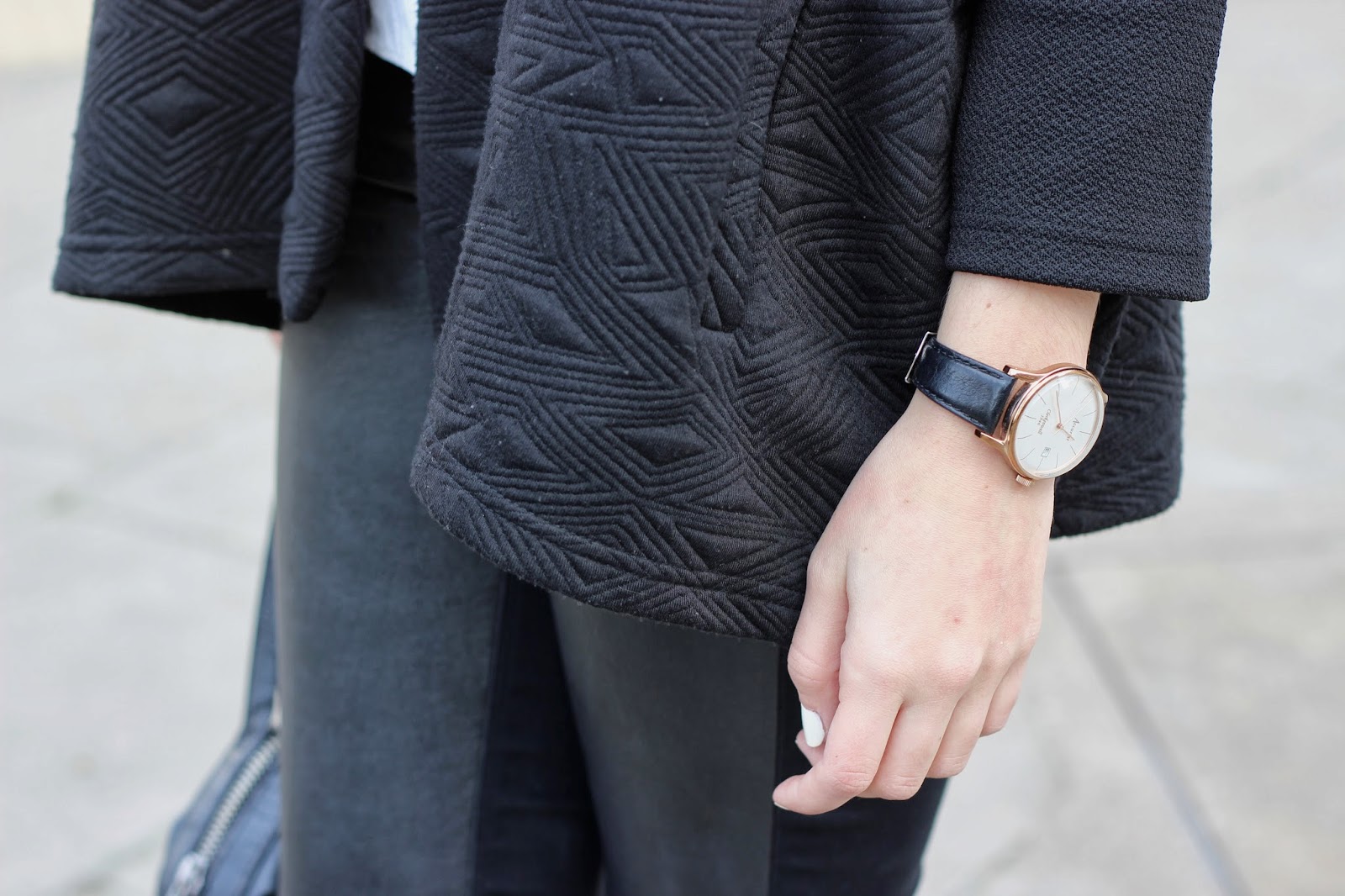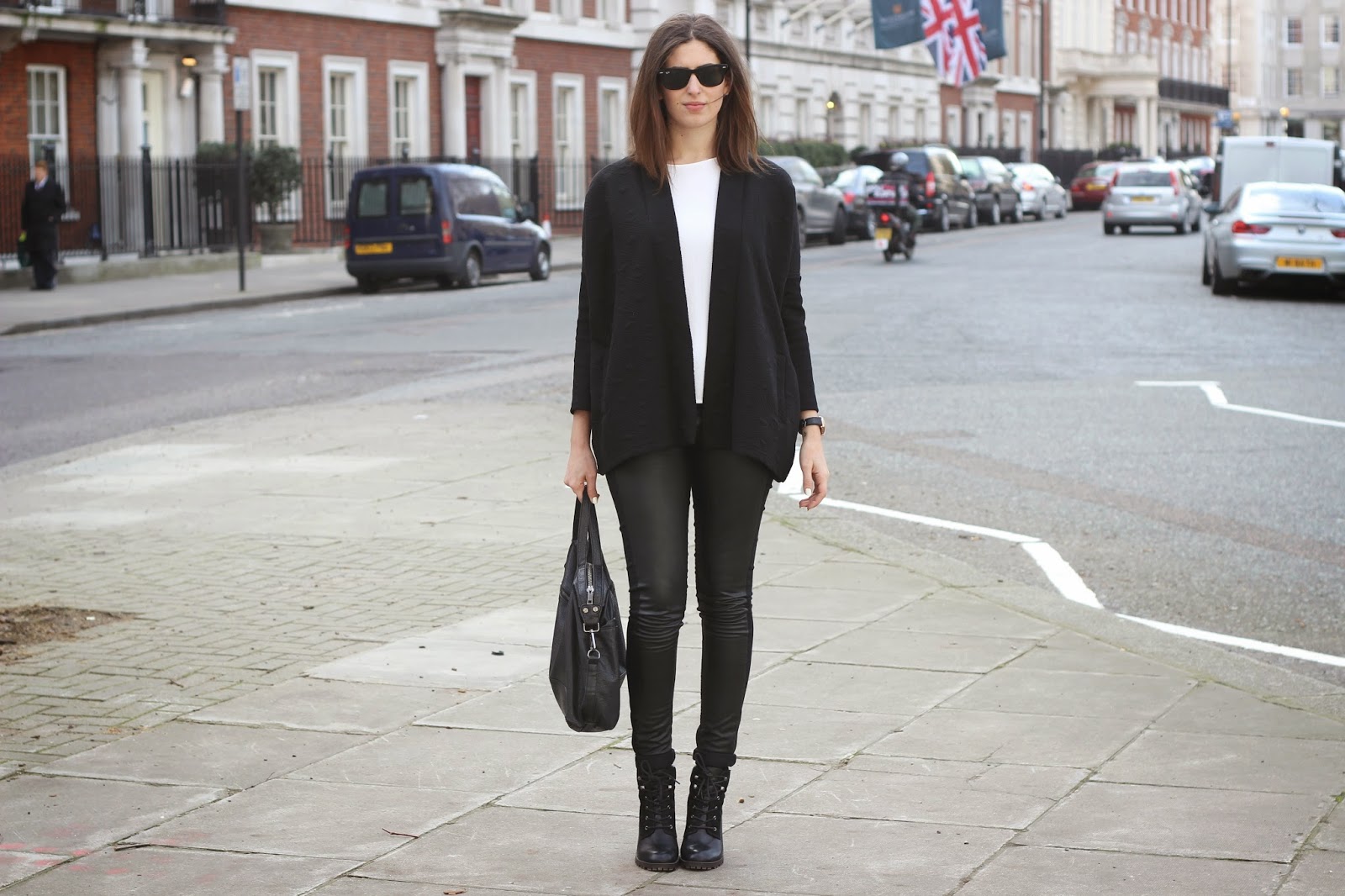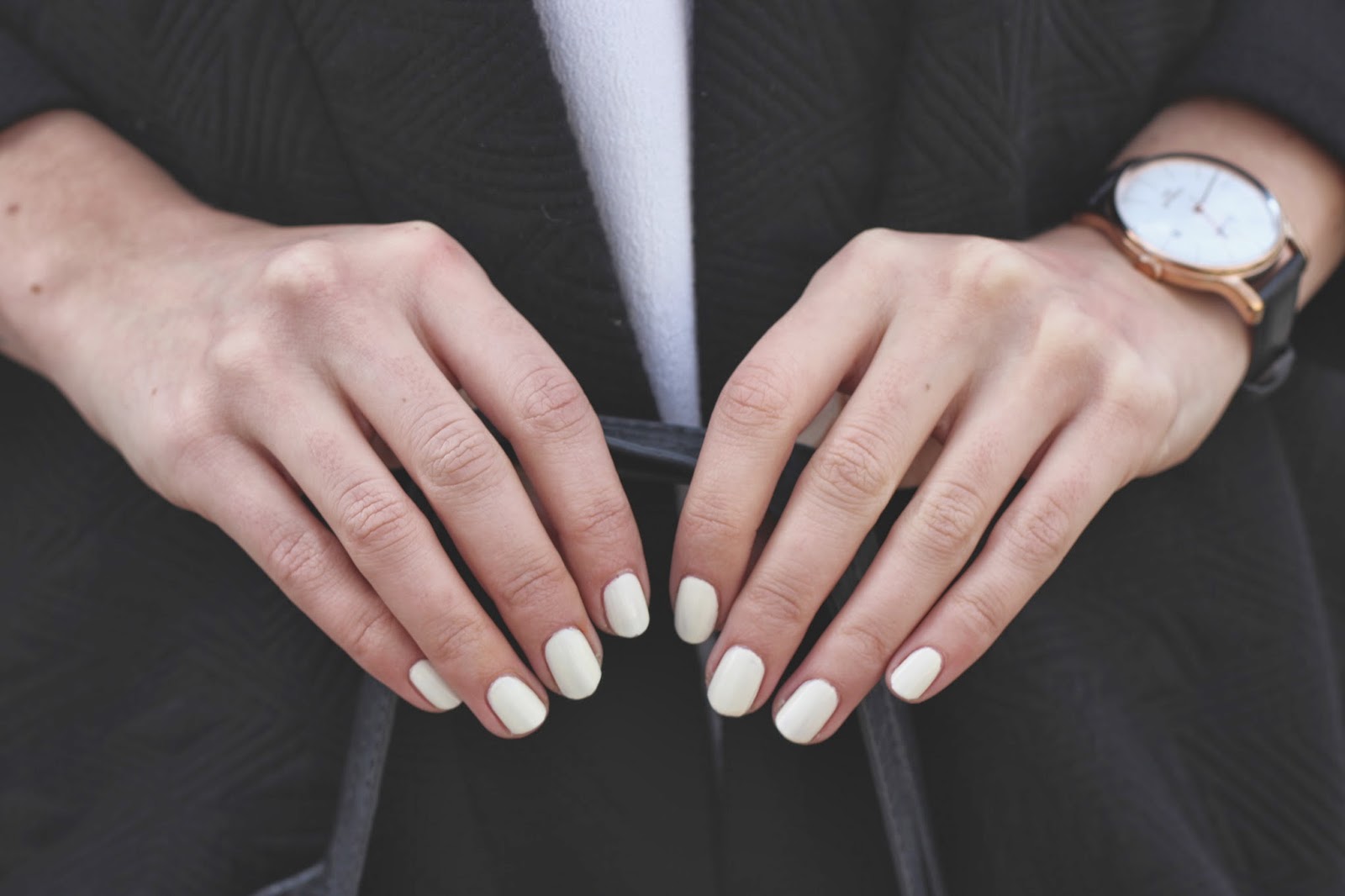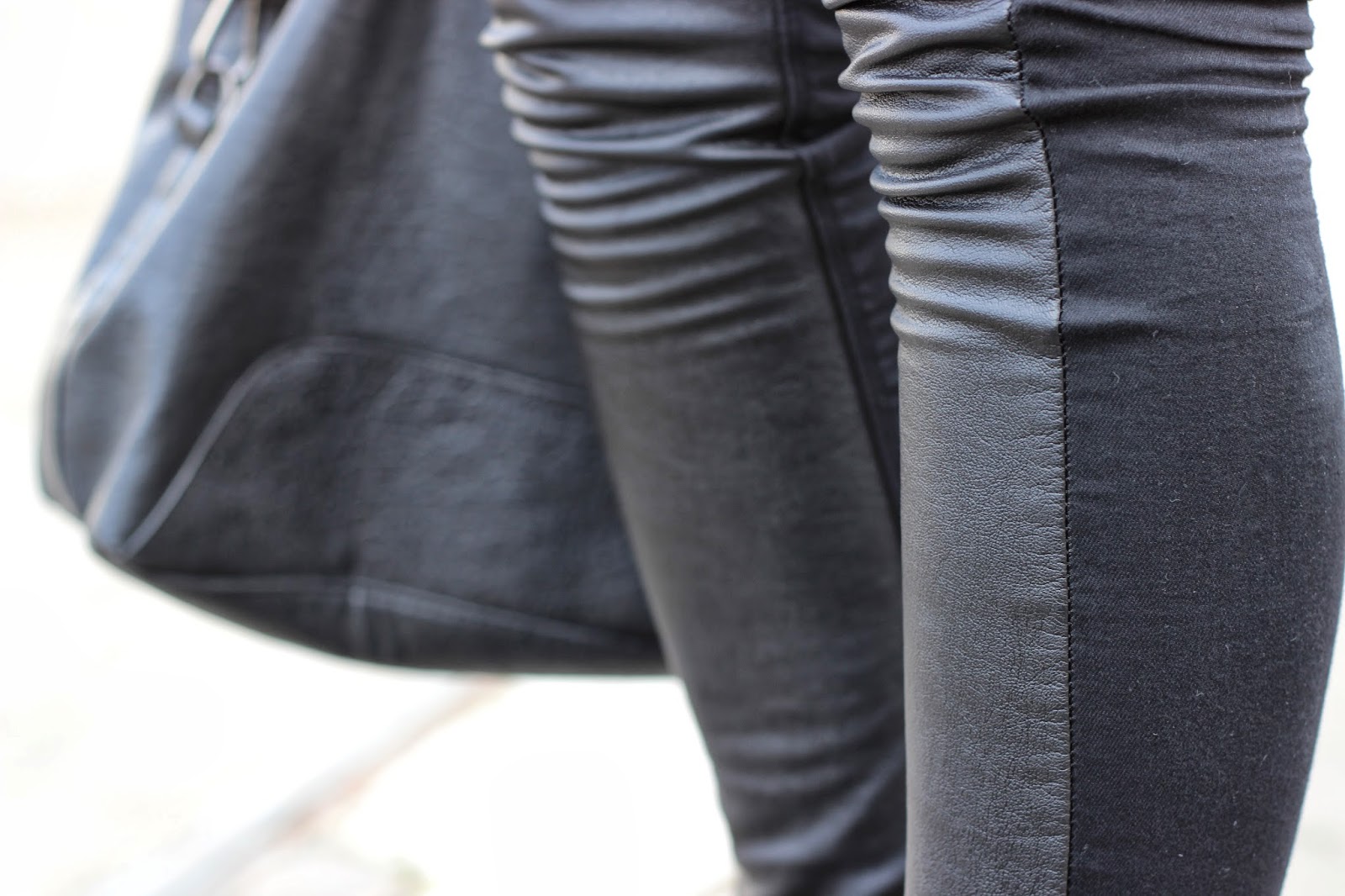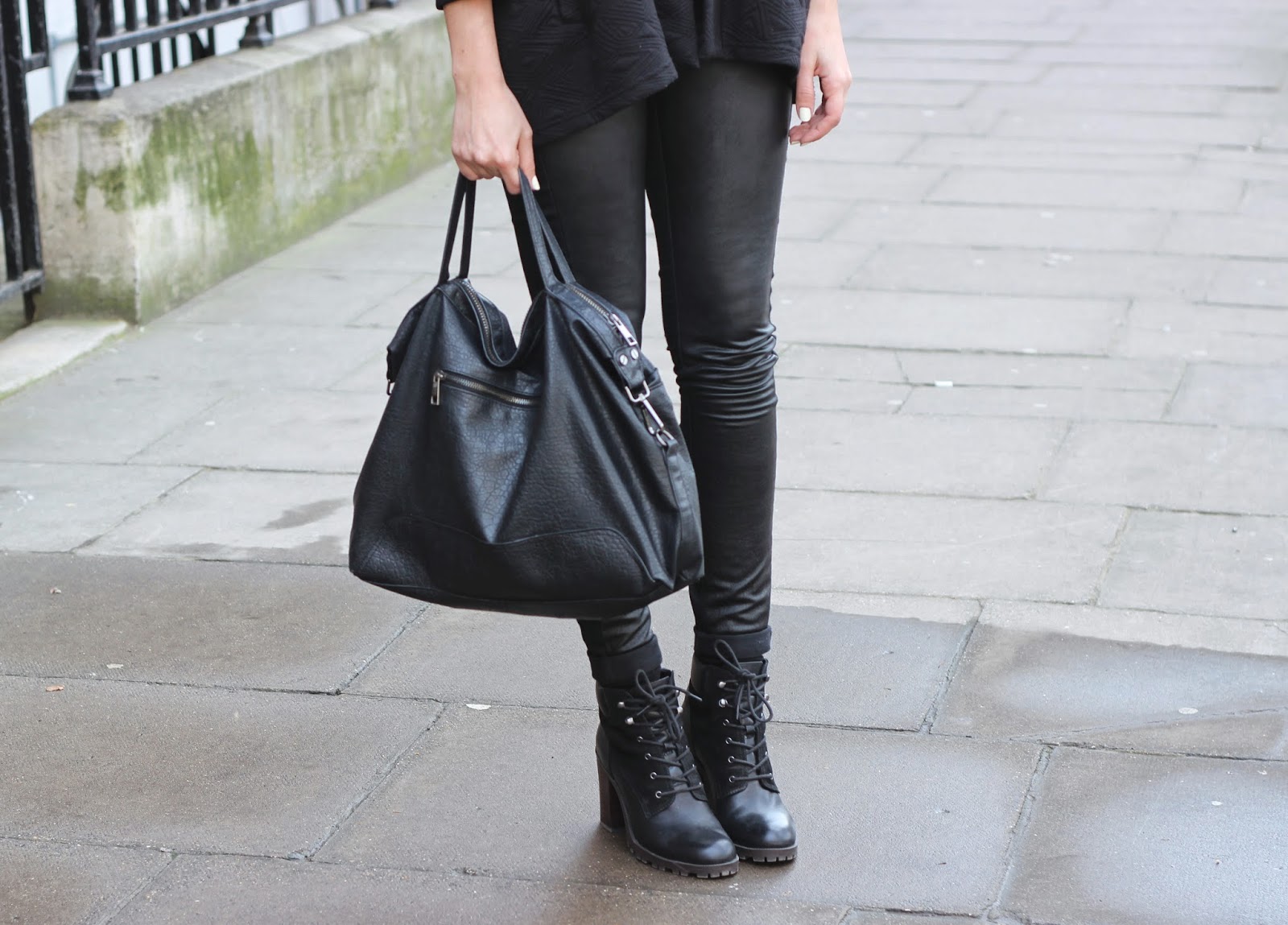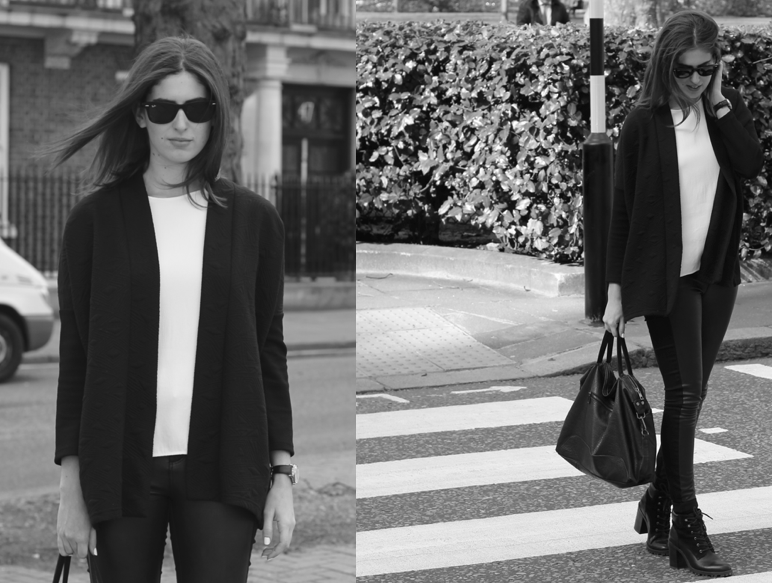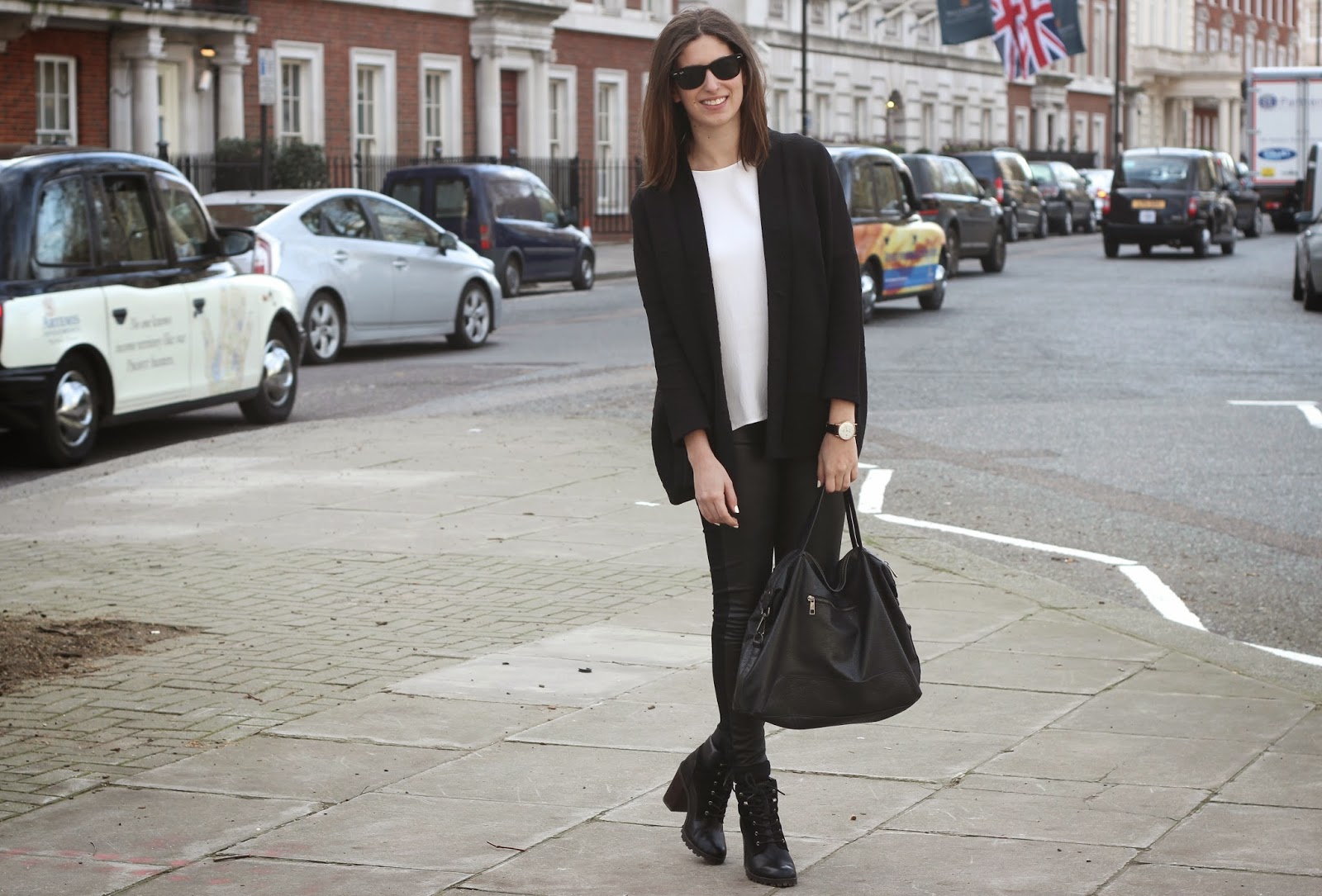 I should really stop promising you guys colour… maybe come Spring I'll ditch the monochrome and try something new but for now I'm seeking comfort in my favourite getup. A morning in town filled with meetings and beauty launches called for something comfortable but stylish.
I still love my faux leather fronted leigh jeans from Topshop and they're the perfect stylish cheat. They look tight and uncomfortable but because of the real jean back they feel just like any other pair and look great! Rushing out the house I decided last minute to throw on my Aldo boots as they tick all the boxes, clumpy, stylish and comfy – tick. Because everything down below was so tight I wanted my upper body to be draped with loose fitted clothes, so I chose my white Zara top and this oversized River Island cardigan/jacket. The weather was nice so I could get away with wearing just a blanket-like jacket.
To go with the slouchy jacket I grabbed my very well loved Topshop bag, packed it full of useless bits and threw my sunnies on to avoid squinty Lily. My favourite thing about this outfit? The nails. L'Oreal Ever Riche in 'Lemon Meringue'…. it's white nails for people who are a bit scared of white polish.
River Island Jacket | Zara Top | Ray Ban Wayfarers | Topshop Bag | Topshop Faux Leather Fronted Leigh Jeans | Aldo Boots | L'Oreal Ever Riche Yellow Meringue Nail Polish | Acurist Watch