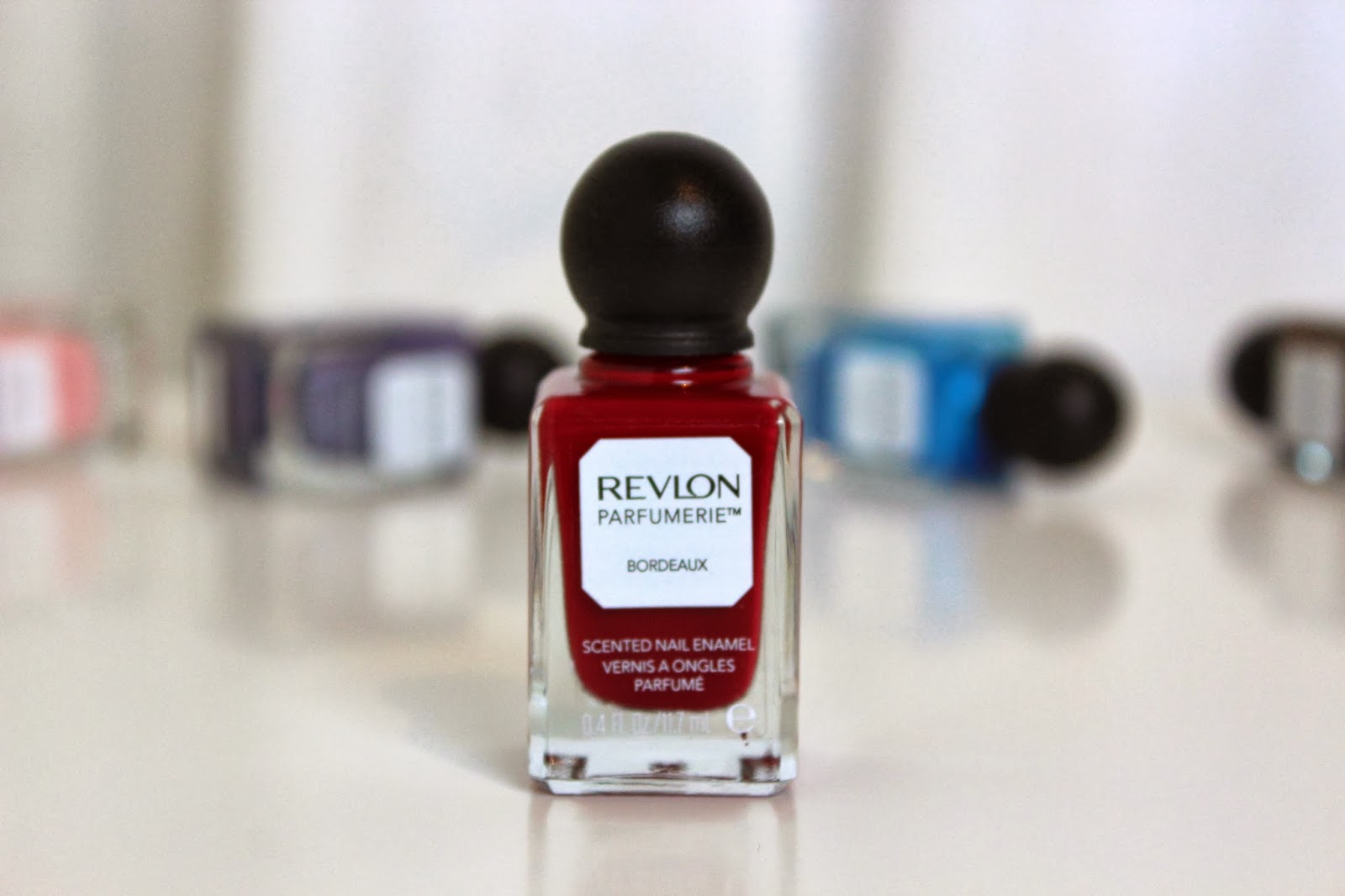 Spring beauty launches have started appearing all over the place, unfortunately the weather man didn't get the memo!
An upcoming launch that's bound to make a stir is the Revlon Parfumerie Nail Enamels. Scented nail polish is something I've never really missed in my collection, but nevertheless I was intrigued enough to give them a go!
In the collection of 20 shades, there are 3 fragrance families to choose from: Fruit & Floral, Sweet & Spice and Fresh. My initial concern was how the scent would be noticeable through a top coat, so to test it out, I did one hand with top coat and the other without. The glossy formula is supposed to last even without a top coat, although I just feel incomplete without using one.
Without the top coat the scent was definitely stronger, I felt it still smelt a lot like nail polish but with a slightly sweet twist to it. With top coat the scent was hardly noticeable but the polish did look more complete.
So what are my final thoughts on these? Really cute packaging, a nice shade selection (with maybe a few too many metallics for me) and the formula was nice to apply and lasted well. The added scent for me is unnecessary, but if you like products that smell yummy, it's a nice added bonus to a good nail polish.
What are your thoughts on scented nail polish?