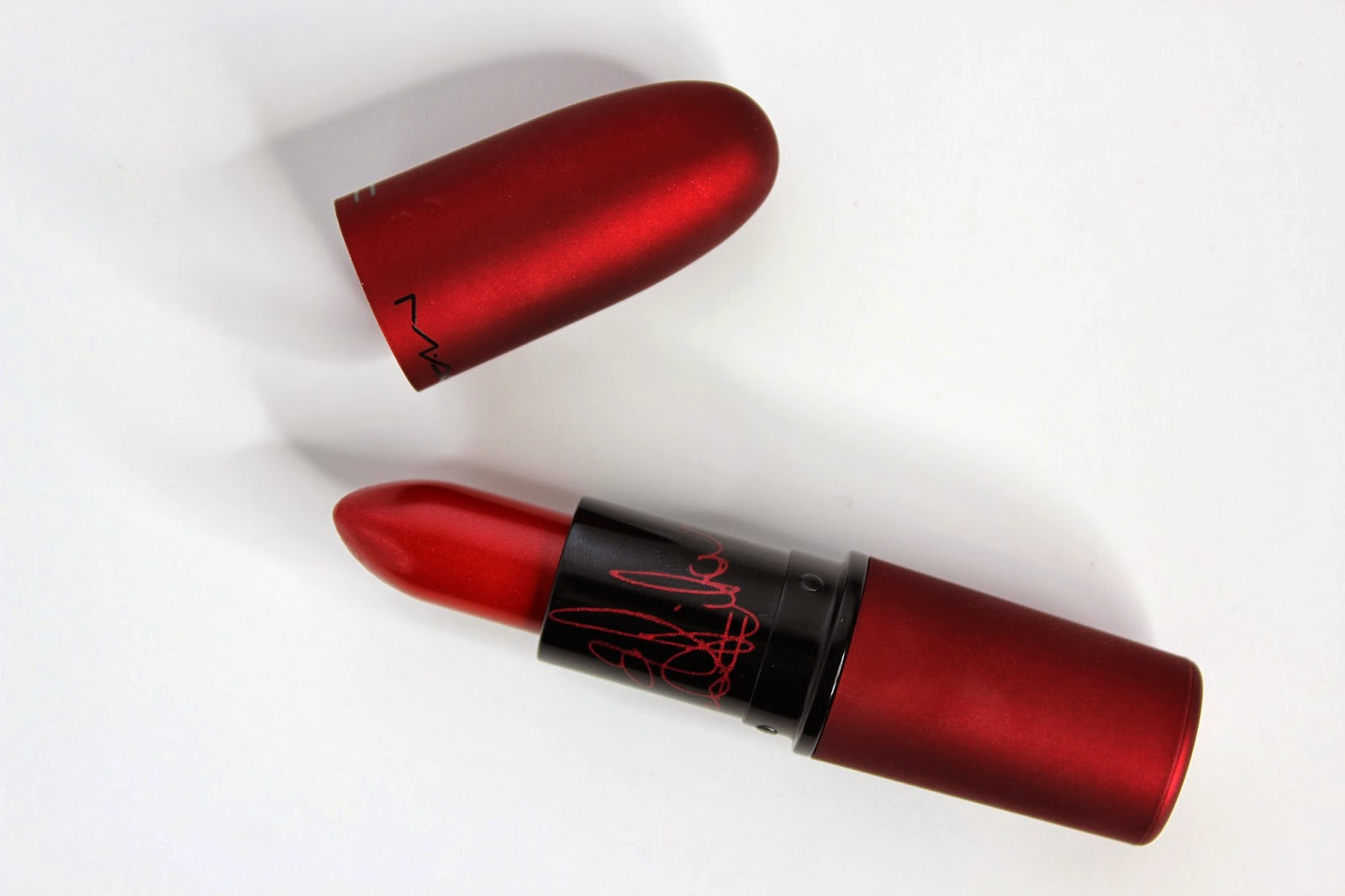 To kick off a new year for Viva Glam, MAC have appointed Rihanna as their new official spokesperson for 2014. For those of you that aren't aware, Viva Glam is a range sold at MAC that gives every penny to women, men and children living with and affected by HIV/AIDS.
Rihanna's first contribution to the Viva Glam line comes in the form of a limited edition red lipstick and lipglass, of course it wouldn't be anything but red. Both in the same blue-toned red that flatters cool skin tones and pops on warmer skin tones like mine.
The lipstick comes in MAC'S 'Frost' finish that I think looks quite glistening and glossy. Something I noticed about this compared to other MAC lipsticks I have is that it glided on beautifully without tugging at the lips at all. The limited edition packaging is completely mesmerising, it's a deep red matte with Rihanna's signature loosely wrapped around it.
The lipstick is £15, the lipglass is £14 and both go into stores and on MAC counters today. Rememeber all the money goes to a great cause so there's no shopping guilt involved… in fact I encourage you to go shopping and if your boyfriend complains of you buying another red lipstick tell him it was a charity donation!
So what do you think of Rihanna's first Viva Glam collection?