MAYBELLINE BABY SKIN INSTANT PORE ERASER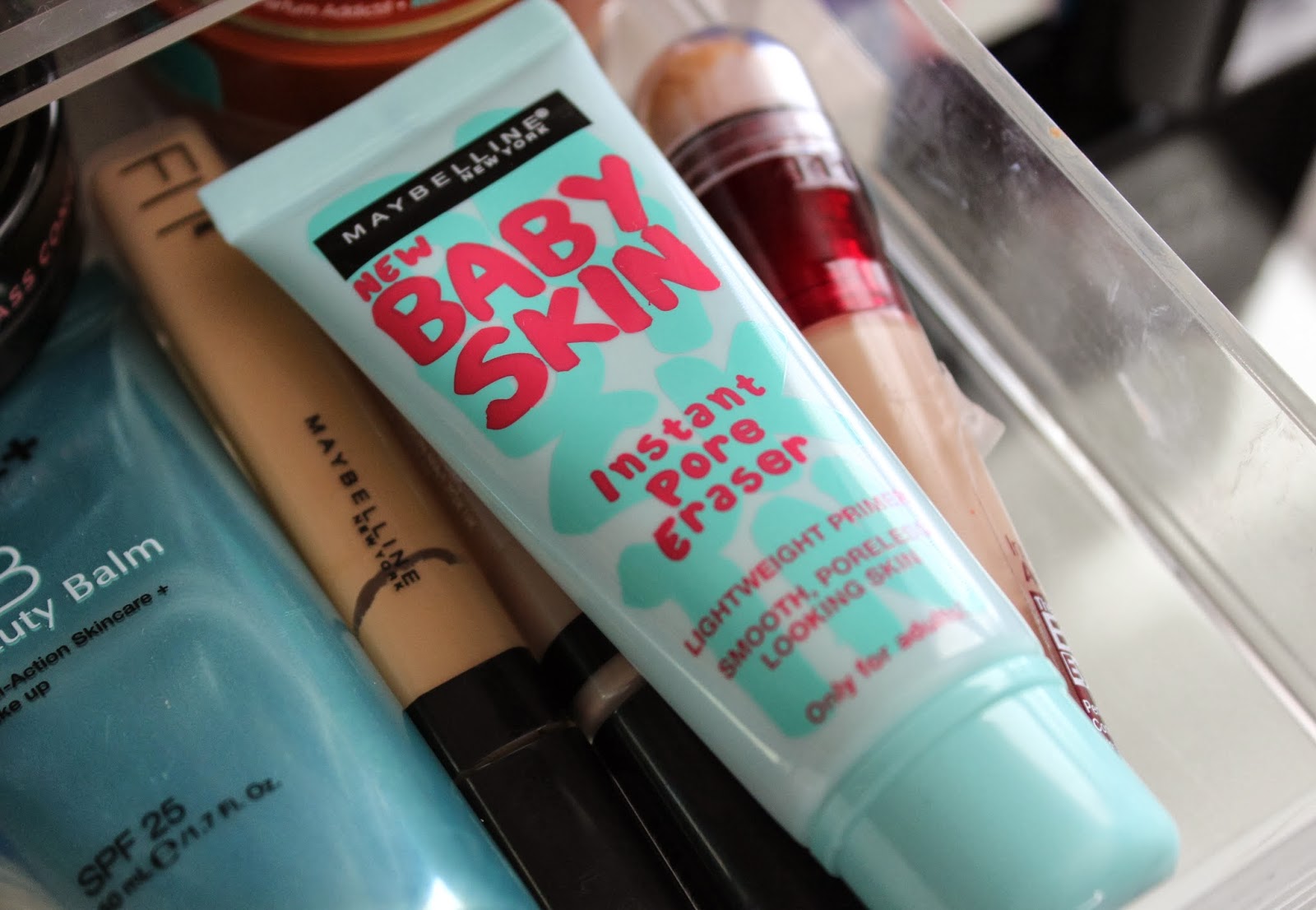 The launch of Maybelline Baby Lips was bigger than anyone could have imagined, with the whole world going mad for tinted lip balms. I was interested to see Maybelline add to their 'baby' line with their new 'Baby Skin' primer. Good primers are quite hard to find on the highstreet so I was desperate to give it a go.
The packaging is great because it's small, it looks cute and is hygienic in a tube. The formula is like a silicone gel, so is very different from the high end primers I usually recommend like the Laura Mercier or Dr Lewinn's one. With these sort of primers they don't feel like a standard moisturiser, they feel more slippery and smooth. The idea of this product is to smooth out the skin, disguise any large pores and apparently it can be used either under or over makeup. It's also fragrance-free which makes it instantly appealing for so many more people.
It definitely smoothes out the texture of the skin and it feels nice to apply foundation on top of it. It can also be used by itself if you don't wear foundation and just want smoother looking skin. Although I feel like it does what it says on the tin, it's not a product I personally love. I'm not a fan of these type of silicone based primers because although the are supposed to be great for oily skin, I feel like my skin feels greasier with it on. I don't love how it feels on my skin, like an extra layer that my foundation can slide around on. If you do prefer these type of primers though, I think it's one a lot of people will like.
It's going to be released into Boots this month and will cost
£7.99 so if you're interested you can join the
waiting list
now. I'm looking forward to seeing what other Maybelline baby products are headed our way!
Is the Baby Skin something you want to try?