BEAUTY TIPS FOR PASSPORT PHOTOS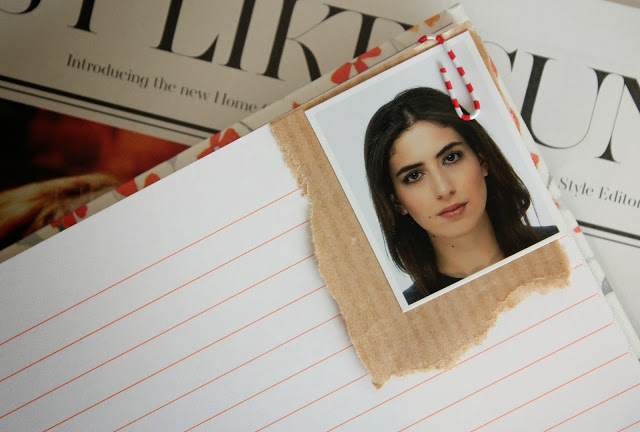 For my group of friends and our age group, it's getting to that time where we can finally renew our passports and change that horrific photo from when we were 16! Frizzy curly hair, a hoodie, awful makeup and a strange hairband… I couldn't wait to get rid of mine. I know it's not actually important what your photo looks like, but every time I go away with other people we play the "let's see your photo" game and so having one that isn't too embarrassing is handy.
So when it comes to taking your new photo, the pressure is on! You're going to be stuck with this thing for 10 years… I might be married with kids by then, so I wanna look at my passport and think "damn, I looked good at 26!". So here are my tips before you enter the photo booth…
Complexion Perfection //
Avoid wearing a base with SPF in just in case the booth uses a flash, you don't want to end up with a white face. Sometimes photo booth photos can come up looking quite dull, so work on creating a glow and highlight on your cheekbones and down your nose, but also don't forget to powder where you usually shine. Glow is good, shine is bad. Use a natural coloured bronzer to lightly contour your face and a neutral blush just to make you look fresh. Don't over contour or use a bright blush as you'll be more likely to dislike a stronger look like that in years to come.
Don't be trendy //
As mentioned before, this photo needs to last you ten years, that's a long time! If you want your look, your style and your makeup to last without becoming embarrassing then try to keep things simple. Don't wear anything on trend, so no bright lips, no dramatic winged eyeliner and no fancy top knot. You can't go wrong with a natural bronze, a neutral blush, a light matte brown eyeshadow, everyday mascara (no falsies) and a 'my lips but better' lip balm.
Smile but don't smile //
So apparently my 16 year old self was allowed to smile but these days the rules are strict, no smiling, hair out of your face, no hats etc etc. I have this theory though that you can smile without actually smiling if you really think about it. I've tested this and if I simply look straight and allow my face to relax I look miserable, but if I clench my teeth, slightly raise my brows, open my eyes and think "smile", I look happier and uplifted. You're going to think I'm mad, but practise it in the mirror… it works!
So next time you need to renew your passport hopefully these tips will help and you won't be the laughing stock in the airport departing lounge.
Post inspired by an article I did for Mod Mods here.