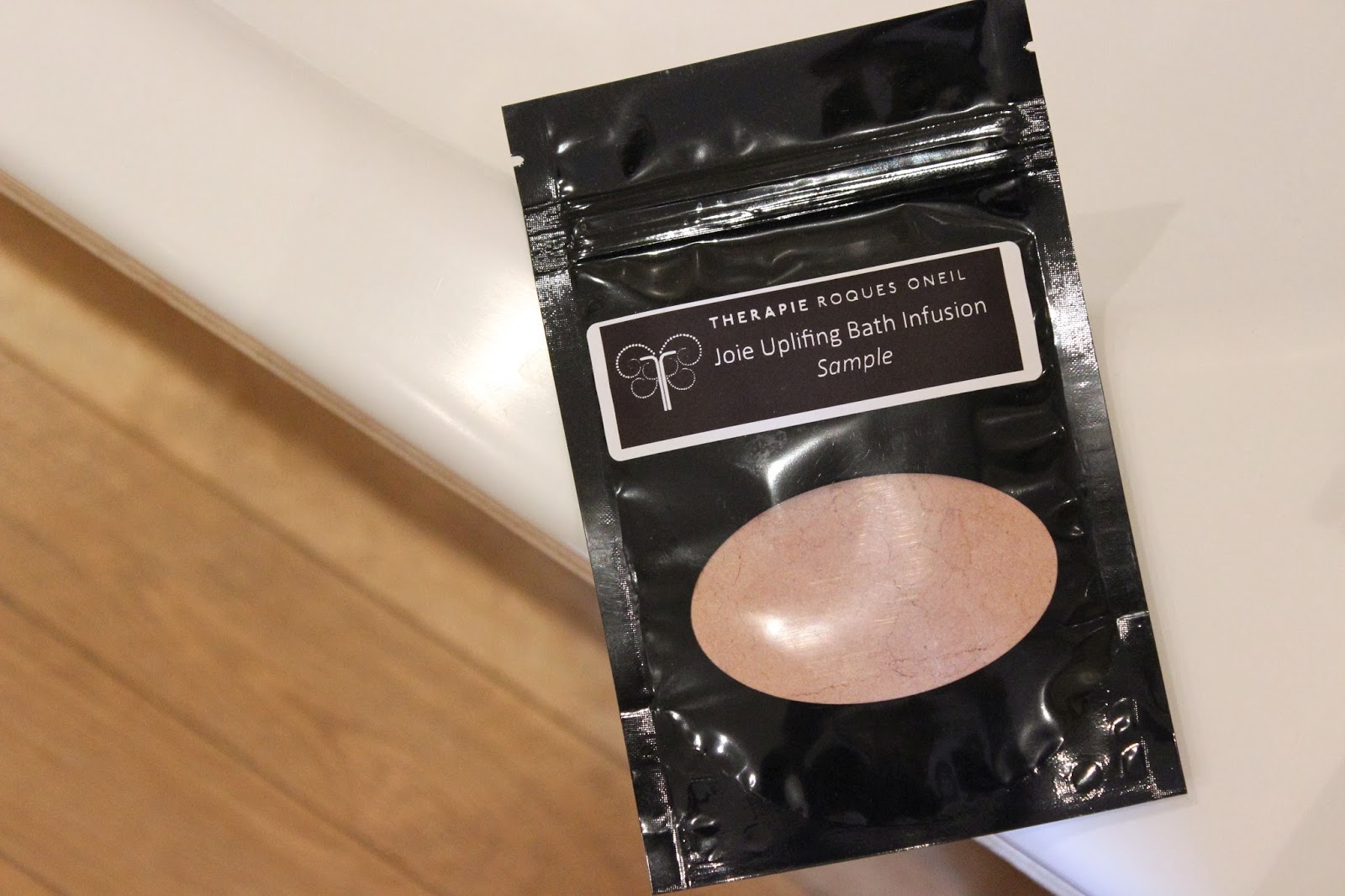 The lovely ladies at Cult Beauty know me well and so when they got their hands on a brand new product from Therapie they knew it would be right up my street and sent me a small sample to try. The sample (unfortunately not for sale) is 5 baths worth so my mission this past week has been to give it a proper trial, i.e. have far too many baths.
You've probably heard me rave about Michelle's Bath Salts already and I still absolutely love them and repurchase them regularly. If you haven't yet tried them, I'd highly recommend you do especially if you struggle to sleep. Anyway back to the point…
The Joie Uplifting Bath Infusion is the most recent addition the the Therapie line-up. Unlike the salts, this is a powdered bath soak and you just need a small handful to fill the bath. It doesn't leave any kind of colour in the bath but fills the room with a similar scent to the salts which is quite unusual but helps you switch off and relax. The Frankincense soothes stress and eases anxiety, the Himalayan Cedarwood is to quell nervous tension, the Jasper Crystals are to absorb negative energy and the Rose Quartz restores faith and provides reassurance. As crazy as it might sound, it works… it really does. Something else I liked about the bath infusion is the way the powder gathers around your body and can be used as an exfoliate.
If I had to pick a favourite between the two, I'd choose the Bath Salts. But if you're not a fan of the very strong scent and the harder texture then try the bath infusion because it's really just as lovely.