HOMEOPLASMINE: WORTH THE HYPE?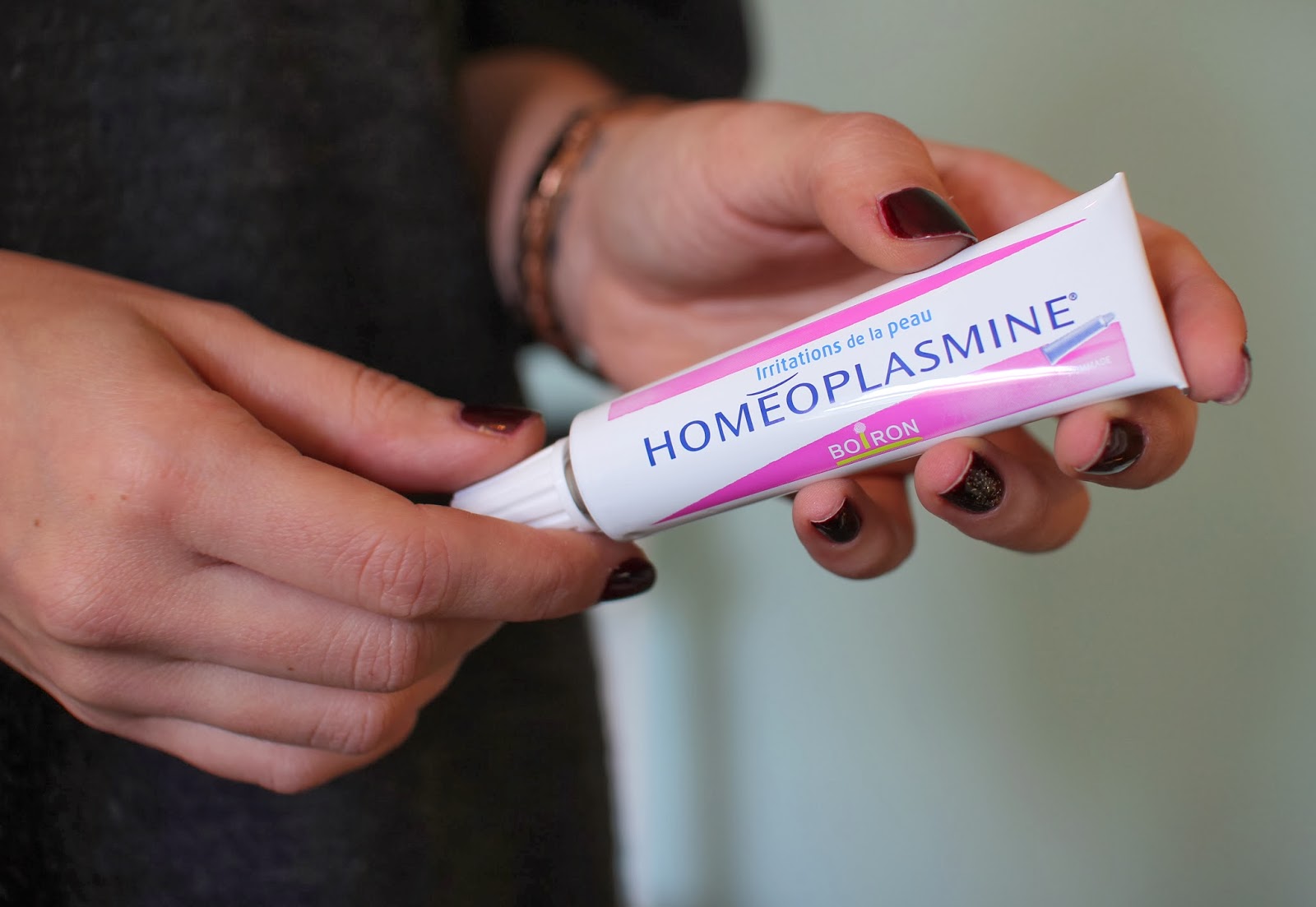 Homeoplasmine is one of those products I hear being talked about all the time. It's a fashion week must have used by models, make up artists and even nail technicians. It's not only an industry thing though, it's easy to get hold of in France and has been hailed by pharmacy goers as "the ultimate balm".
It's a multi-purpose balm that can soothe irritated skin, smoothe dry skin, helps with insect bites or allergies and is also good for a flu-induced sore nose. It's main purpose though and what it's really great for is for chapped lips. You literally need the tiniest amount and it completely smoothes out your lips, removing any dry or flakey patches. It goes on shiny but very quickly dries to a matte finish so it's great for under lipsticks.
The tube is small so fits well in your handbag and I for one know mine will be staying put for the entire Winter! The only down side is this little tube of magic has always been really hard to get hold of, but good news is it's a little easier to find now. Last week I took a quick browse in Topshop Oxford Circus (London) and saw that Beauty Mart now have their own section. It's great and full of handpicked hard-to-find beauty bits including Homeoplasmine. That's where I found mine, buried amongst the DHC cleansing oil, Bioderma and other great international beauty products.
I'd definitely recommend checking out the Beauty Mart concession in Topshop and picking up Homeoplasmine if you do! Have you tried this cult beauty product before?