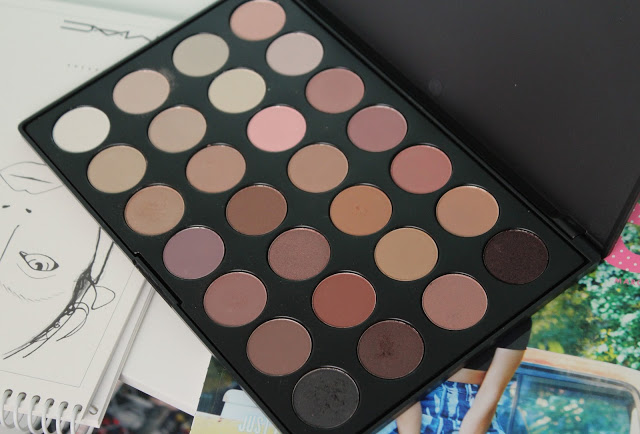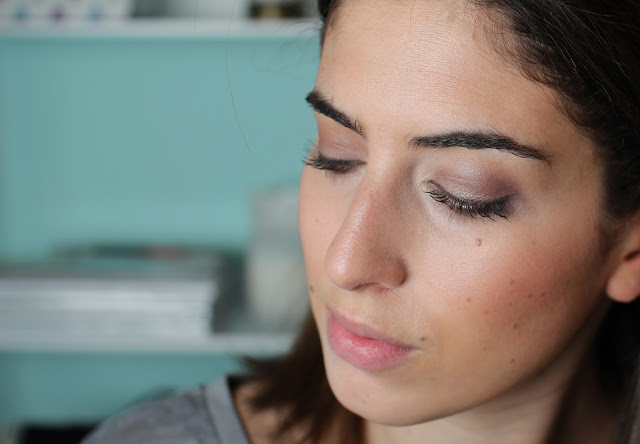 I know how it feels to lust after a 15 pan MAC eyeshadow palette filled with all the most wearable shades from the counter. I did too and I have gradually over the past few years built my own palette but it definitely hasn't been cheap. When I was first introduced to the Zoeva nude palette my immediate thought was "well that definitely would have a been a better option all those years ago!".
The nude palette comes with 28 eyeshadow colours which are a mix of mattes and shimmers. The textures are great, really easy to blend and are very pigmented. The shades range from light highlighters, to soft pinks, to warmer browns, corks and richer chocolate browns. The best and the most ridiculous part is that it will cost you about £21 with shipping (if you're in the UK)… that's pretty much the price of two MAC eyeshadows. Now don't get me wrong, I love MAC eyeshadows and the quality and colour range is hard to beat but I am blown away by this palette and after giving it a go my doubts of the quality of the shadows were pushed aside.
If you've been experimenting with makeup for a while and want to expand your collection, this palette is the perfect way and I'd definitely recommend it. What a beauty steal!!