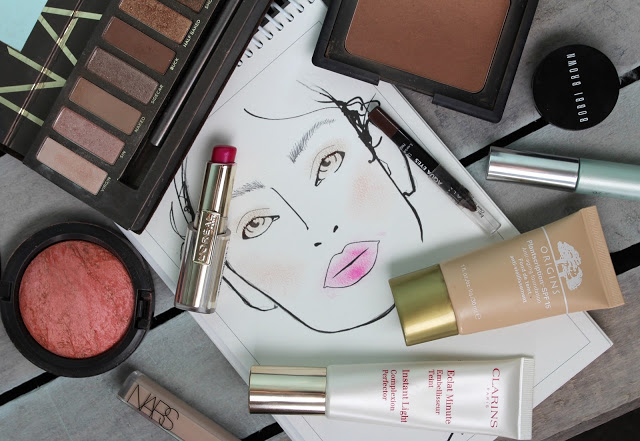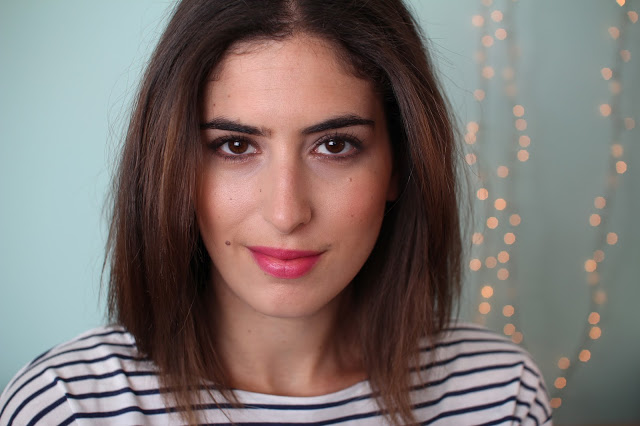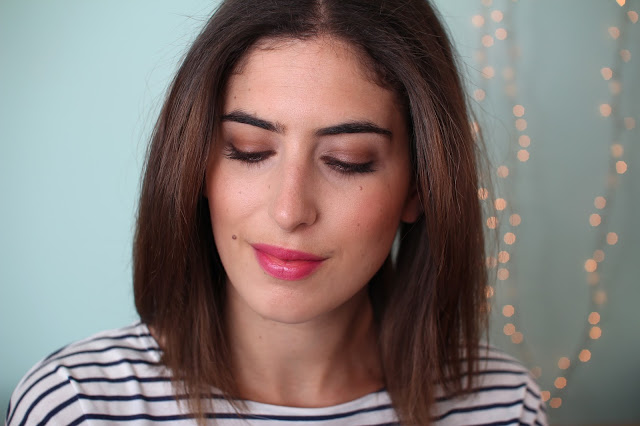 Due to the clear lack of experience I have when it comes to dating I decided to do my research before writing these posts. I asked nearly every guy I know what makeup they like to see their dates wear and of course the answer was always "not much". Guys don't really understand makeup though and don't realise sometimes the 'natural' makeup looks take the longest to achieve. Either way, the verdict was a clear no to red lipstick and false eye lashes. It's not all about what they want, the main thing is you feel good, but it doesn't hurt to get an opinion! So here is what I'd recommend for a daytime date makeup look.
For my eyes I kept it really simple and nude, using 'Naked' and 'Buck' from the Urban Decay Naked palette and the Make Up For Ever brown eyeliner across the top lash line. To avoid any smudgy makeup moments a waterproof mascara is a must, so I used the Clinique High Impact Waterproof.
For your lips, I'd stay away from matte or heavily pigmented lipsticks. I'd also avoid glosses because they scream "don't come near my lips"… unless that's what you want of course! I just added a tint of colour with the L'Oreal Rouge Caresse in 'Cheeky Magenta'. I think pink is fun, girly and not too over powering.
Coming up later today is an evening makeup look for you lucky ladies who get taken out to dinner!