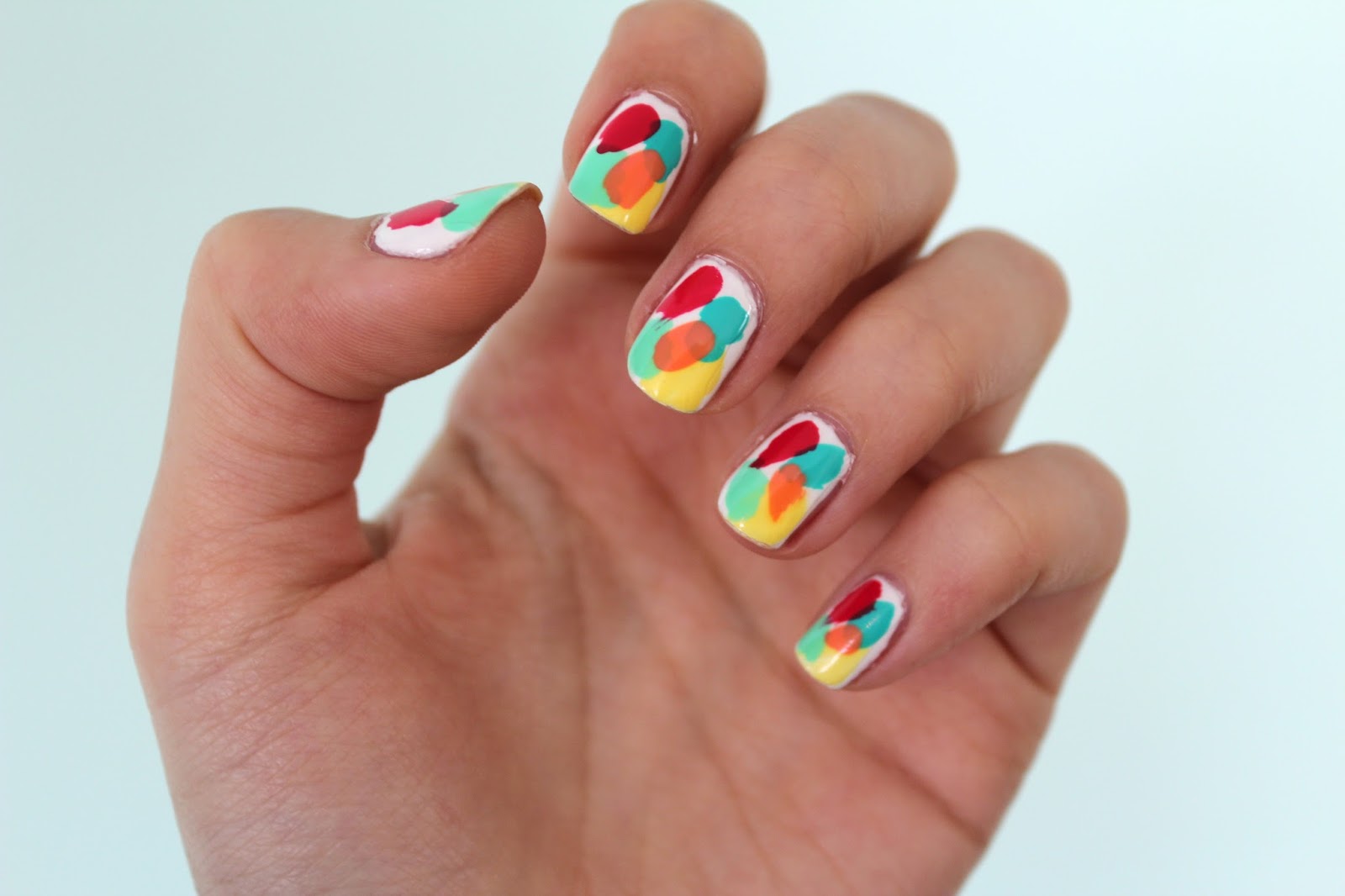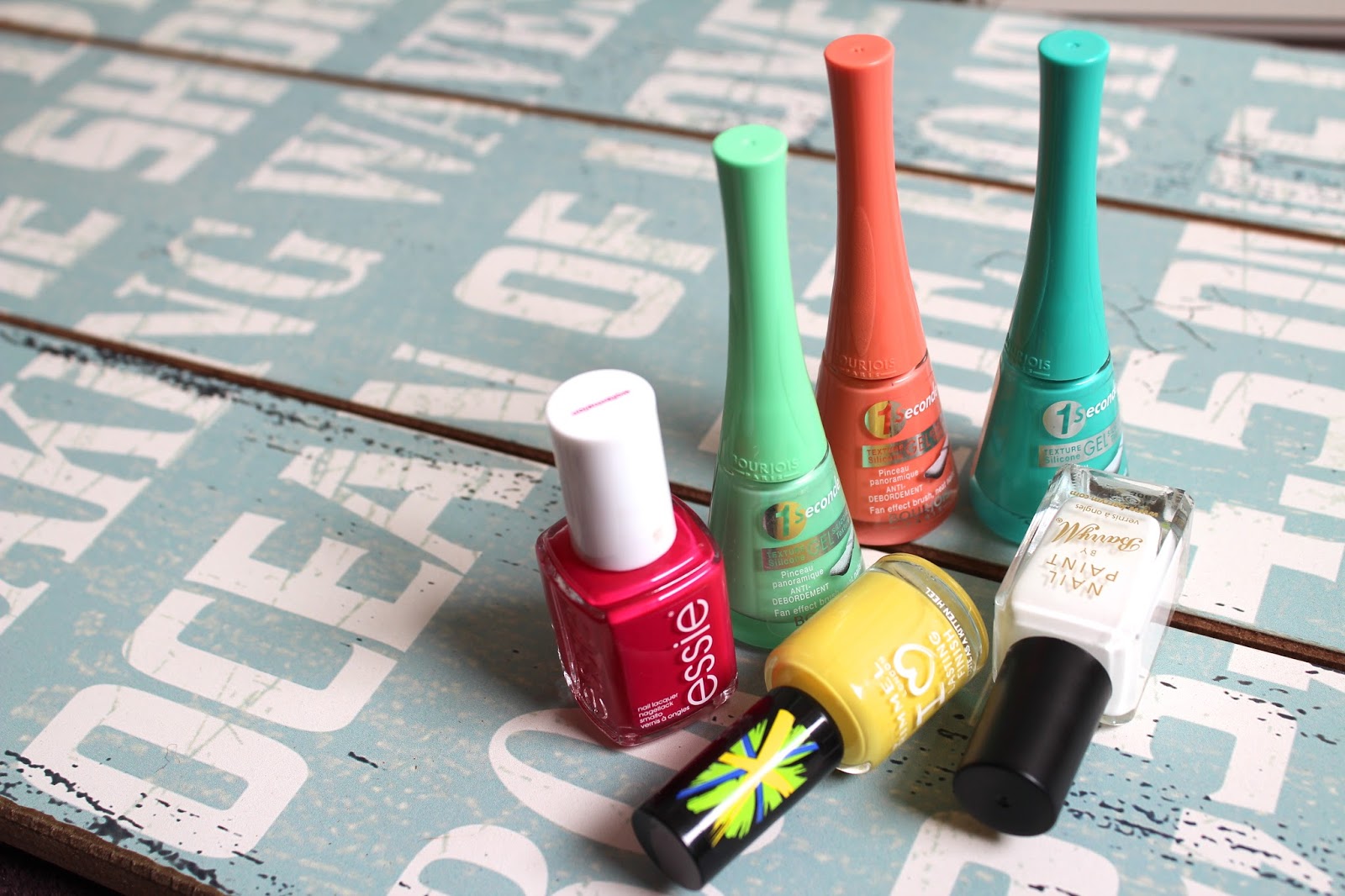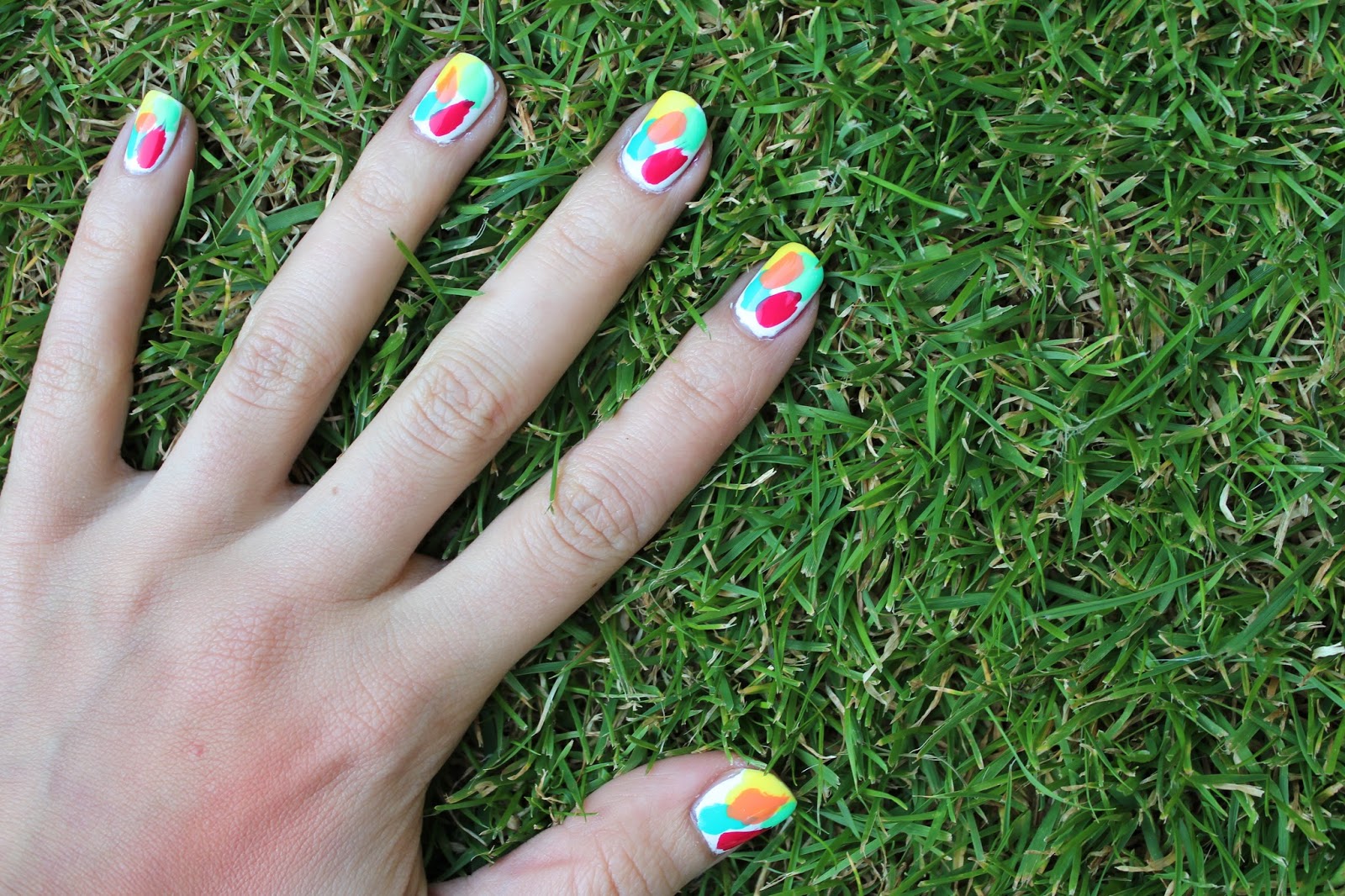 I fancied doing something a bit different on my nails this week, so I created this paint palette look inspired by Meg's pretty floral nails that I LOVED recreating.
They were really easy to do, I promise. I started by using an opaque white nail polish as a base to make all the other colours stand out. Barry M Matt White is the best I've tried and it's super cheap!
I then used a really easy 'splodge' technique starting with the yellow. I literally just used a tiny amount of polish on the brush and gently brushed an uneven stroke on the nail. Leaving time to dry in between each colour I followed with the turquoise, pink, light green and then orange.
I finished with plenty of Seche Vite top coat to seal it and give a pretty shine. I think it's really fun and bright for Summer and I'm so happy with the outcome.
What do you think? Will you be giving it a try? Tweet me a photo @lilypebbles if you do!
Barry M 'Matt White' | Essie 'Watermelon' | Rimmel 406 Cute As A Kitten Heel | Bourjois 'Green Fizz' | Bourjois 'Turquoise Block' | Bourjois 'Méli Melon'