MY FAVOURITE MAC EYE SHADOWS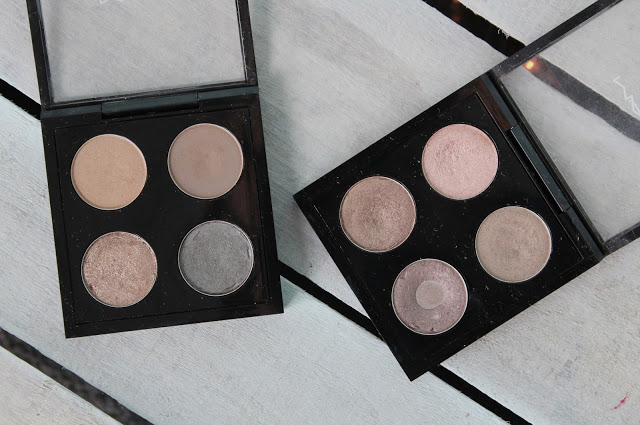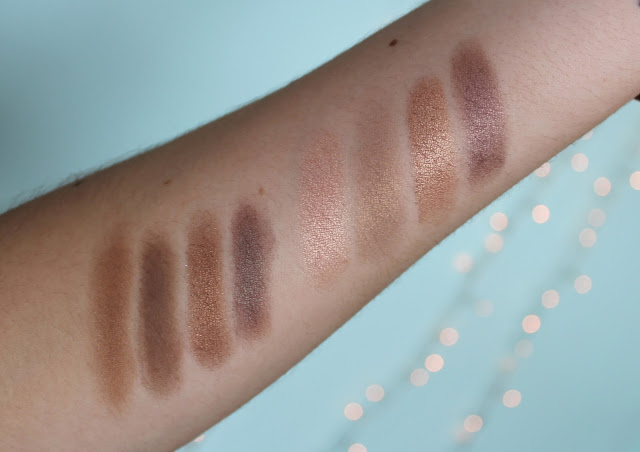 Hello. I'm Lily and I'm addicted to buying MAC eyeshadows…

These are just my favourites, I have around 20 shadows in total, I think! I don't know what it is about them but I LOVE buying MAC eyeshadows, it's like my guilty pleasure. I've picked out my favourites to go through with you so here they are…

Soba is a muted brown that to me looks a bit green. It looks incredible on someone with light hazel eyes and I like to use it all over the lid for easy makeup days. Charcoal brown is a great eyebrown shade but I use this in the crease and under the eye for definition. Tempting is a really shimmery bronze that looks beautiful all over the lid on a night out and as you can see it looks really creamy when packed on. Club is a strange one but by far one of my favourites. When swatched it just looks brown but when using a brush it goes on as a metallic moss green and blends out into a rich brown. It's one of those 'do it all' shades that requires little effort to look amazing.

All that Glitters is a relatively new one for me as I always steered clear of pink tones before but it's actually really pretty all over the lid and works perfect as a peachy base. Patina is a beautiful toned down champagne/bronze that's a popular one for wedding day makeup as it's really pretty and never looks over the top. Woodwinked is my favourite type of gold shadow as it's not too yellow and not too dark bronze. I like to pack this on all over the lid and then blend out the edges. Finally Satin Taupe, one of my first ever MAC eyeshadows and one that leans a bit towards purple whilst keeping on the nice bronze side of things.
Are any of these your favourites? Are there any to die for shades that I didn't mention? *Gets notepad out ready*
Left palette
Soba (top left), Charcoal Brown (top right), Tempting (bottom left), Club (bottom right)

Right palette
All that Glitters (top left), Patina (top right), Woodwinked (bottom left), Satin Taupe (bottom right)