MAYBELLINE MINT FOR LIFE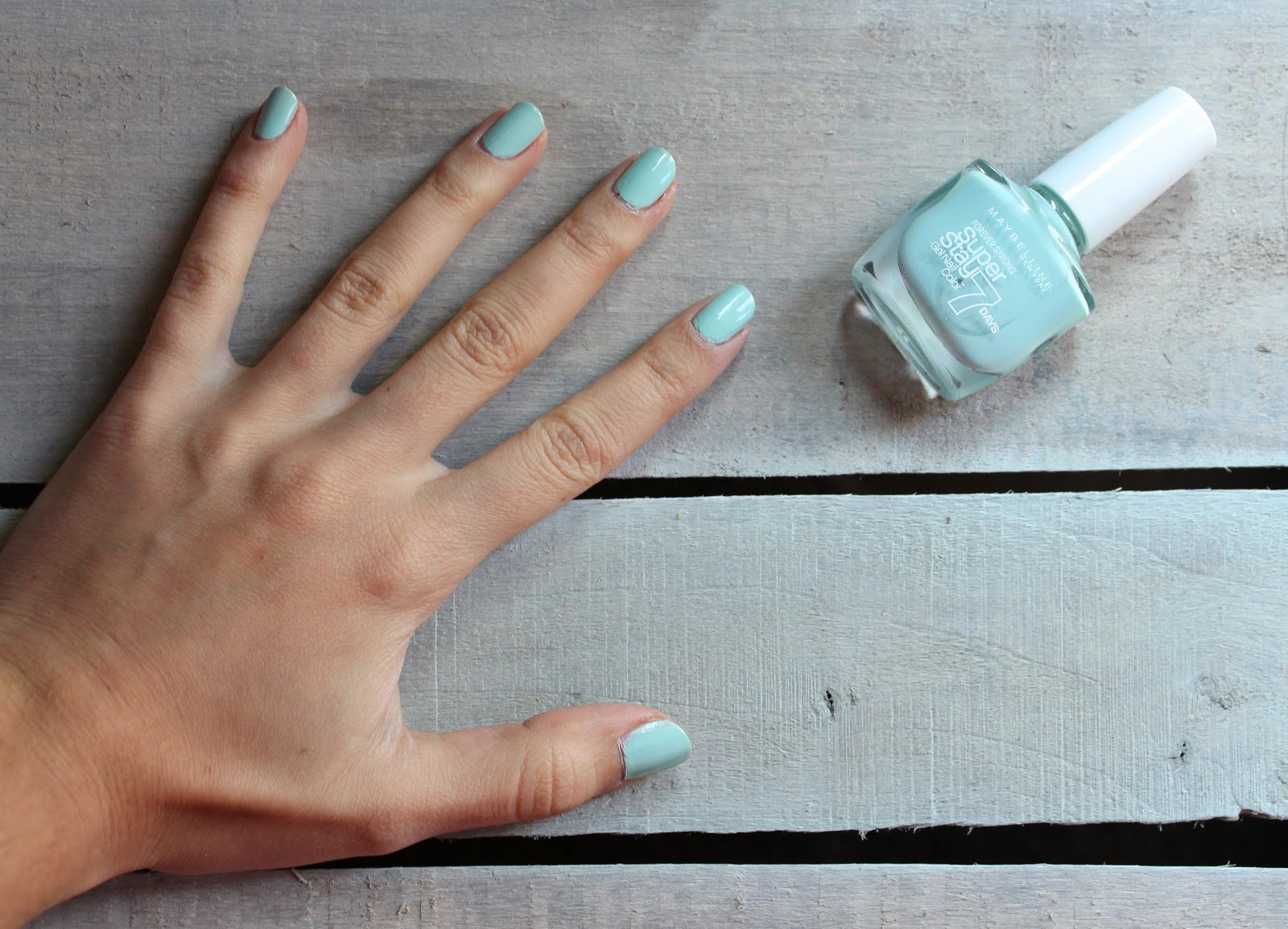 Did someone say Essie 'Mint Candy Apple' dupe? I've applied both the Essie and Maybelline polishes side by side and there is really hardly anything in it. 'Mint Candy Apple' is maybe the tiniest bit darker than 'Mint for Life' but I actually think I prefer the lighter.
This pretty mint from Maybelline is only around the £4 mark and the formula and brush are both great! There's maybe only one other colour from the range I like which is a shame, but I'm glad I picked up the mint shade as it's a definite winner!
Coming from someone who has over ten mint nail polishes, this is the best I've tried so I'd highly recommend it.