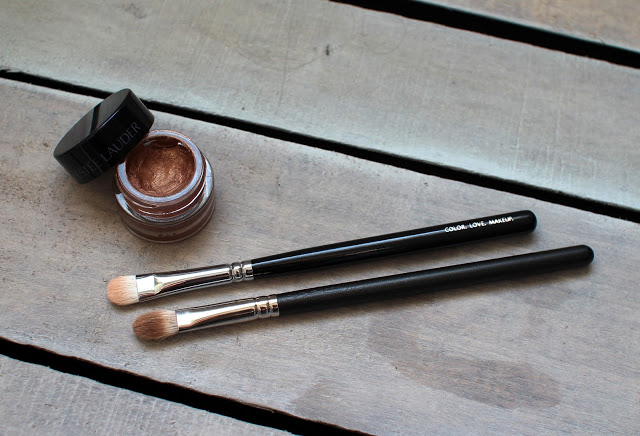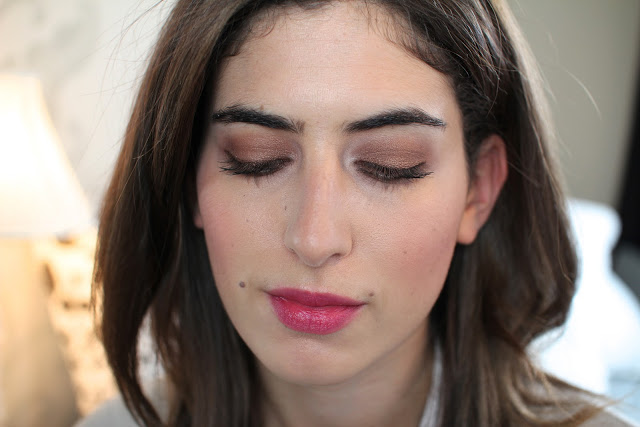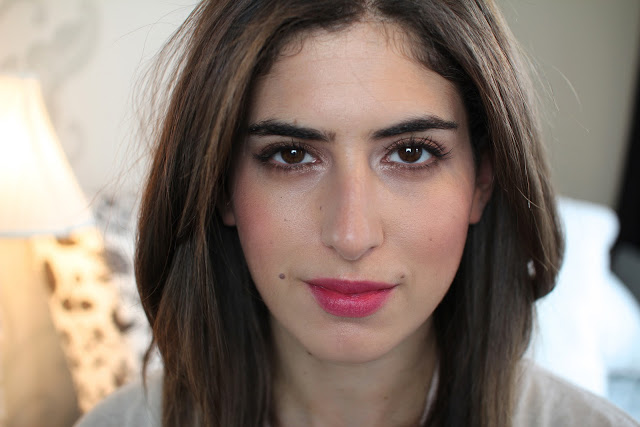 I've mentioned Estée Lauder Pure Colour Stay On Shadow Paint in 'Chained' before but it's about time I gave it it's own blog post and it's not often I do this!
'Chained' moved in to my daily makeup Muji storage as soon as I tried it and it has had permanent residence ever since! I call it the 'do it all' eyeshadow and it really is the perfect product for anyone who doesn't that feel that confident with applying eyeshadows in the right place and contouring etc. It's a cream shadow but the mousse texture is nothing like the MAC paint pots, Benefit creaseless cream shadows or any others I've tried.
I start by taking quite a generous amount of product onto an eye shader brush and packing it onto the lid. I like to use quite a lot of product as I find the texture looks even better when you do. Once the shadow is packed onto the entire lid up to the crease I then take a soft, clean blending brush and this is where the magic happens. Don't wait too long as the shadow will set but take the blending brush and blend the edge of the shadow right into the crease, it darkens slightly and leaves the perfect amount of definition.
I also take a small amount under the eye to balance out the overall look. It's really as simple as that and you're left with a gorgeous bronze eye that looks like it took a good amount of contouring to achieve.
This product is an absolute winner, so I definitely recommend giving it a go!