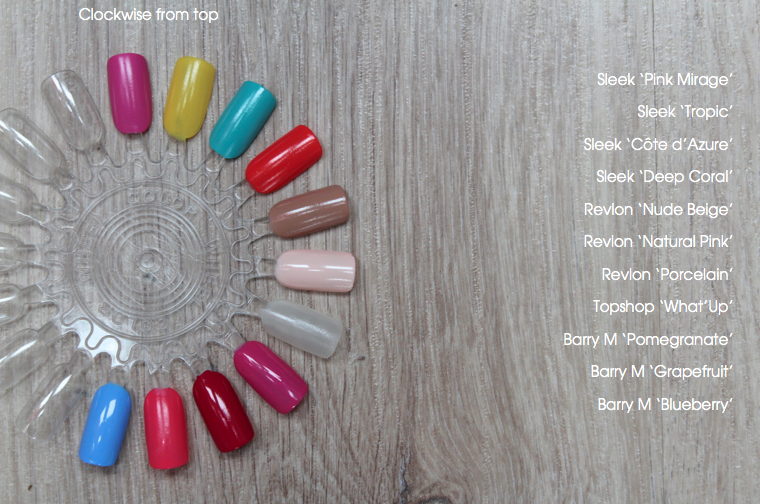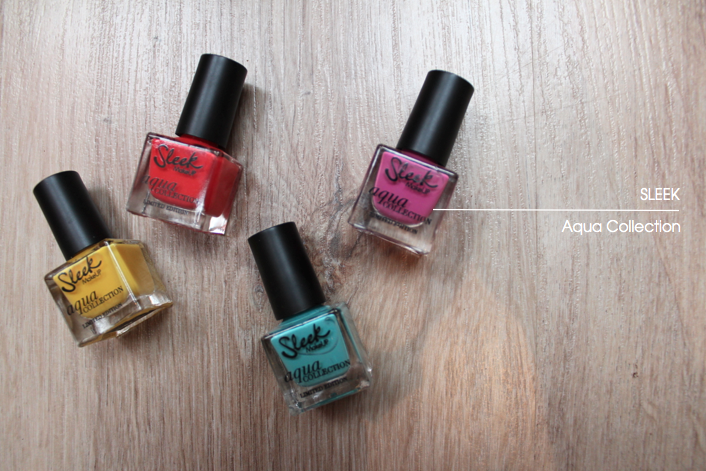 There have been SO many new nail launches recently that it became my mission to combine them all into two posts… budget and luxury. So here's part one (the smaller of the two)…
I raved about the Barry M Gelly polishes in this favourites video and I have really been loving them. I bought three shades and I can't pick my favourite because they're all nice. 'Blueberry' gets the most compliments, 'Pomegranate' is the most sophisticated and 'Grapefruit' is the most Summery. They apply like gel and leave a shiny, even finish.
Topshop have recently launched their 'Peel Off' nail polishes and well, what can I say about this. I love Topshop makeup and they rarely get it wrong, but a polish that peels off? I'm pretty sure I spend most my life looking for polishes that don't chip so I'm not entirely sure of the point of this…? It applies very thin and watery and three or more coats are necessary. I guess it's the sort of thing you either love or hate.
I've never tried Sleek nail polishes before and these ones are part of their limited edition Aqua Collection called 'Deep Waves'. The colours really jumped out at me especially 'Deep Coral' and 'Côte d'Azure'. The quality of these are what you can expect for the low price really, but I'd say they're a good budget buy.
And then finally a launch I've been really excited about, Revlon's Mannequin Nails. It's all about the nudes this Spring and Revlon are releasing eight new shades this month. There's a nude to suit all skin tones and the quality of the nail polishes are really great. I think 'Cool Beige' and 'Natural Tan' will be really popular!
So that's it for budget, but look out for the next nail post because there are LOADS of luxury launches coming up.
Do any of these tickle your fancy?
Revlon Mannequin Hands £7.99* (Out Now) | Topshop Peel Off Nails £6* (Out Now)
Barry M Gelly £3.99 (Out Now) |
Sleek Aqua Collection 'Deep Waves' £4.99* (Out Now)