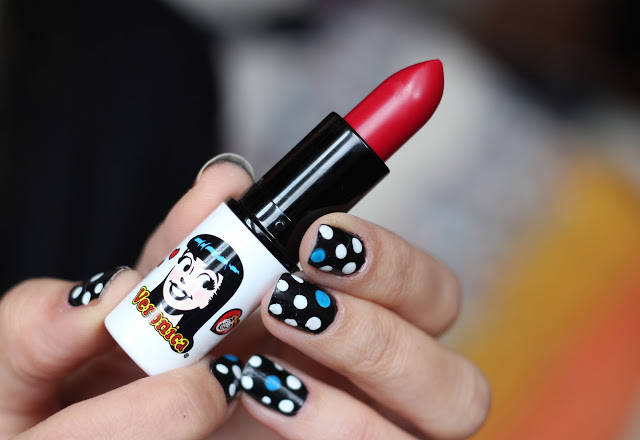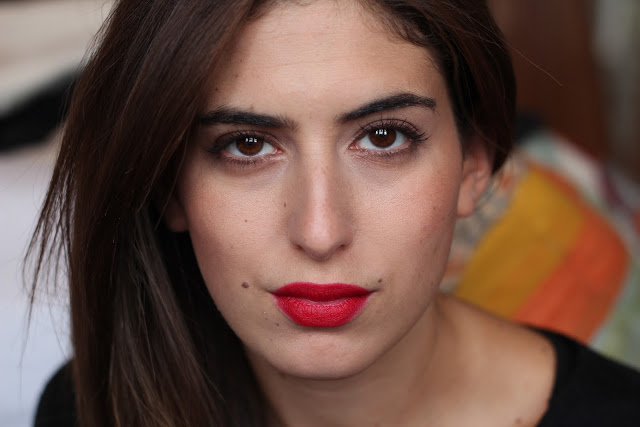 I know I always say this but I really had no intention of buying anything from the MAC Archie's Girls collection. That was until I saw a girl working at MAC wearing the most gorgeous raspberry lipstick, that turned out to be 'Ronnie Red'.
It's a Matte lipstick which means it's a little harder to apply but once you do it stays put and looks HOT. I like to apply it straight from the bullet, maybe using a brush to line the lips if needed and then after the first layer is on I blot the lips on a tissue. I then apply a second layer on top and that's it, sorted for the day! It lasted really well through lunch AND a cup of tea (that's how us English girls test lipstick longevity!).
I love this colour because it's not your traditional red, as I said before it looks like a more raspberry pink/red on me. I love it and I'm happy I got one before they sold out.
Sorry that this is a little late and they're probably all gone now but MAC like to recycle colours so hopefully this one will be back soon!