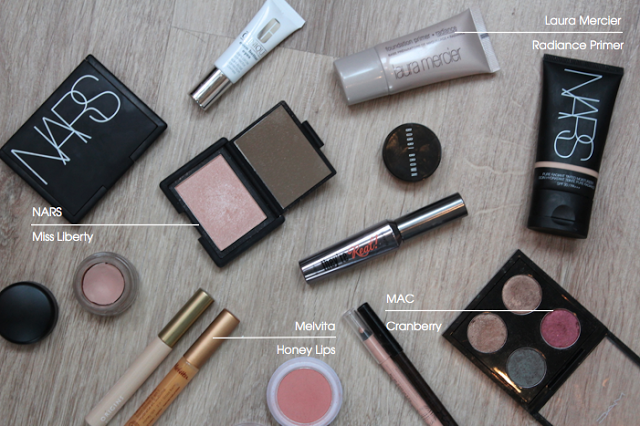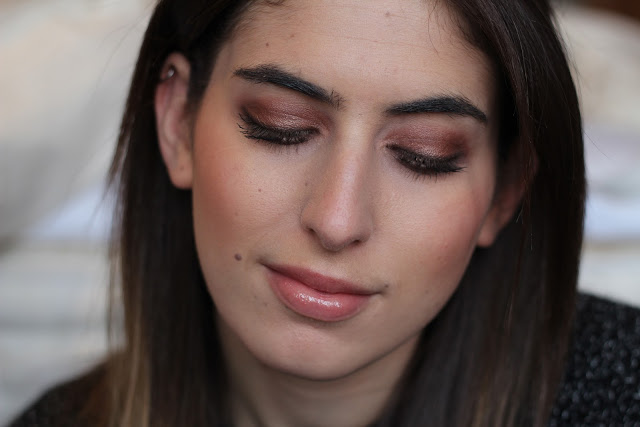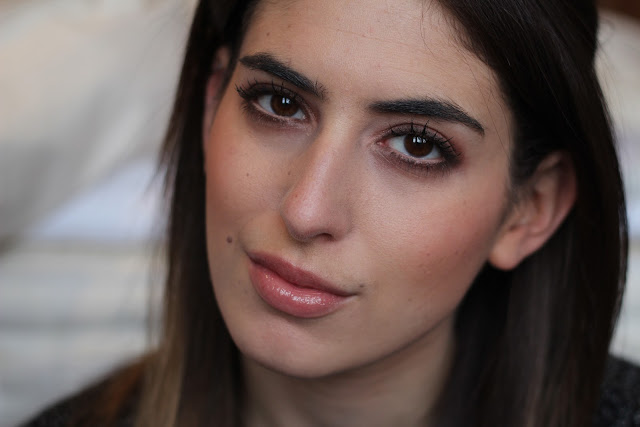 I took this WOMF before I went away and from what I can remember, my heating had broken and my room was freezing. I wanted to experiment a bit, but I also wanted to hurry up and get downstairs to where it was warmer.
For my eyes I decided to add a bit of colour, using MAC Cranberry all over the lid and then MAC Woodwinked on top. Cranberry alone made my eyes look a little too red, so Woodwinked helped tone it down and make me look less ill. I then used my favourite MAC Club under the eye and a bit in the crease. The green in Club only really comes out when you layer it all over the lid, otherwise it's a nice smokey brown. After the mascara was applied I felt a bit overly made up and had quite dark eyes so I opened them up a bit using Rimmel's nude eyeliner in the waterline and inner tear duct area.
Because of the heavy eyes, I left my lips neutral just using a bit of Melvita's Honey Lips Gloss Balm which brings back childhood memories of drinking warm milk and honey when I was homesick staying at a friend's house. It tastes yummy, looks like a gloss and feels like a nourishing lip balm.
So that's that. What do you think?
NARS Laguna | Clinique Even Better Eyes* | Laura Mercier Radiance Primer
NARS Tinted Moisturiser | Bobbi Brown Corrector | NARS Miss Liberty | MAC Painterly
Origins Plantscription Concealer* | Melvita Honey Lips Gloss Balm* | Benefit They're Real*
The Natural Collection Peach Melba blush | Rimmel Scandal Eyes Nude* | NYX Brown liner
MAC Cranberry | MAC Club | MAC Woodwinked