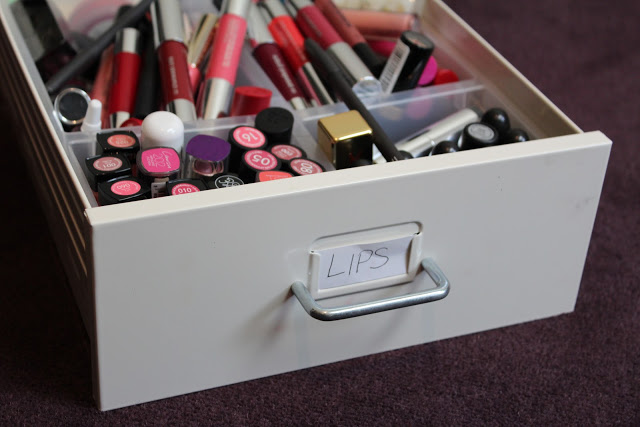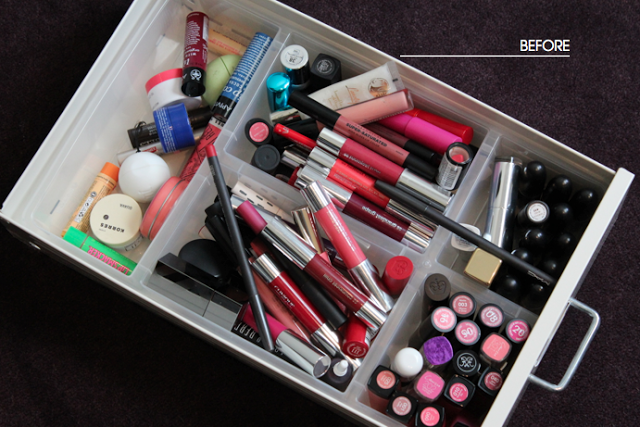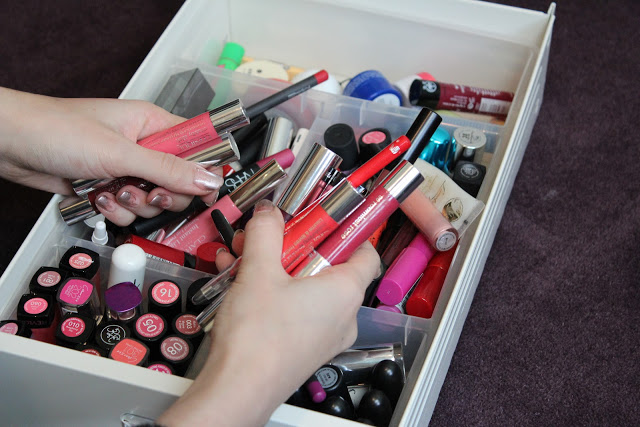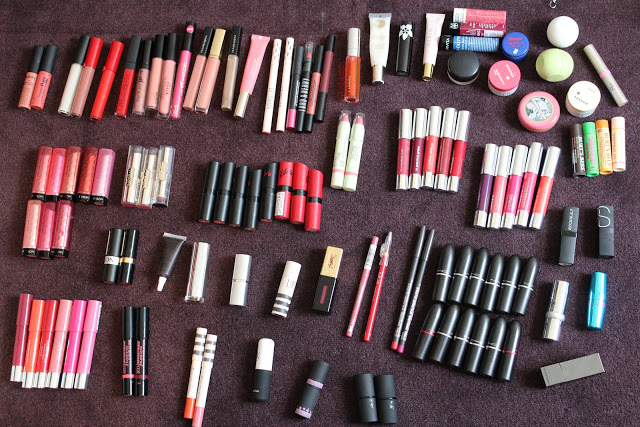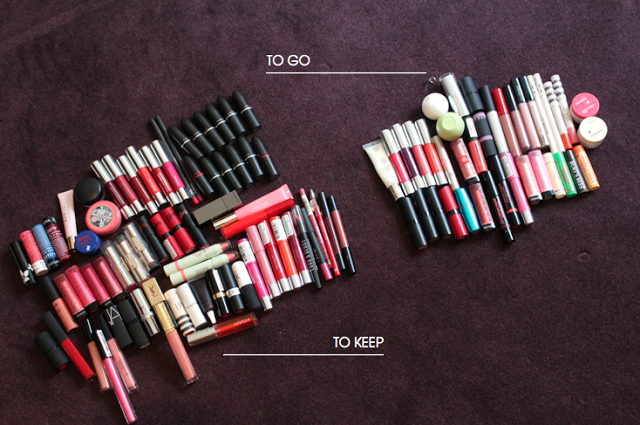 Of all my beauty drawers, my lips drawer is always the most full. I thought it was about time I did a little spring cleaning, as I had to so many that the ones I loved weren't getting any love because they were lost amongst the rest!
There was a mix of reasons why some lip products had to go. They were either old and unusable, something I just won't use because I'm not a huge fan of it, I've grown out of it, it doesn't suit me as much as I'd like it to or because I just think one of my family or friends would appreciate it more than me.
Amongst the 'to keep' were my beloved Clinique Chubby Sticks Intense, YSL Glossy Stain, most of my Revlon Lip Butters, all my MACs (you never know when you might need some brights!) and a few other random ones. Amongst the 'to go' pile were a few Rimmel Kate Moss shades that don't suit me, my Clinique Chubby Sticks that don't show up on me but my mum LOVES, quite a few too nudes that make me look ill and a lot of old, gross lip balms.
The drawer is part of my Ikea 'Helmer' and the insert is from Ikea too, just in case you were wondering!
I think we all need a good clear out now and again, although I'm well aware this is not your standard lip product collection – I should be ashamed.
Anyone else a lipstick hoarder? Come on, own up!