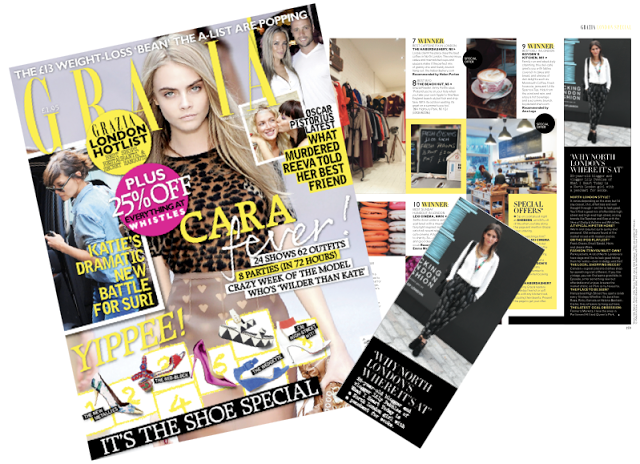 I'm a huge fan of Grazia so this is a very exciting day for me… I'm in this week's issue! I spend a lot of my time eating, shopping a mooching around North London so it completely made sense for them to make me their ambassador for the area.
There's a little interview with me and a great list of places to visit in North London put together by Grazia readers. I also have a feature going up on
Grazia Daily
with my personal top picks, so keep an eye out for that!
I'd love it if you showed your support and bought a copy! Eeek!
Lily xx