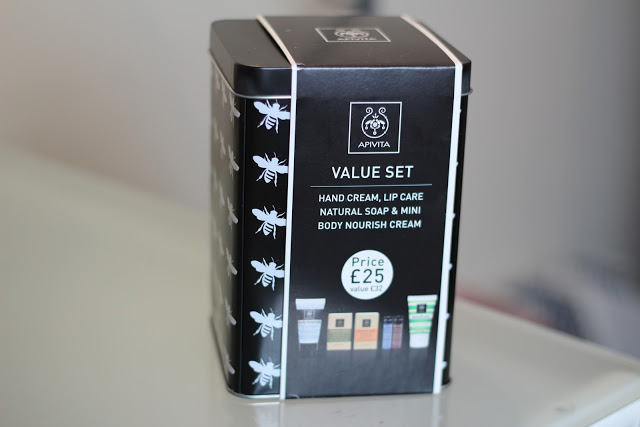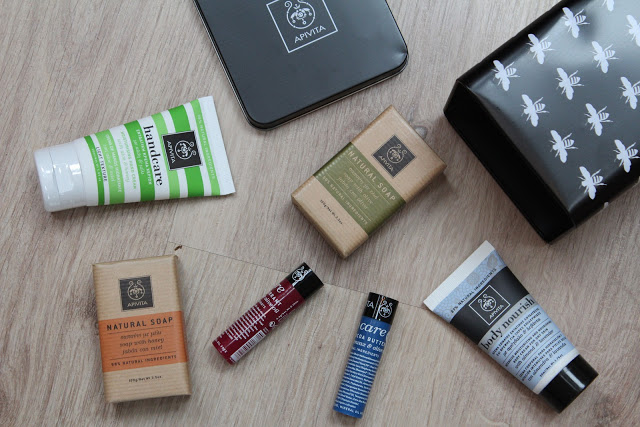 I absolutely love it when brands do value sets. It's a great way to try out a new brand without having to commit to any huge full sizes and you also save a bit of money!
Apivita is a brand that I'm not massively familiar with. I've tried one of their face masks before, but that's about it. They're a Greek brand that made their entrance into the UK last year via Marks & Spencer's new beauty halls. Apivita is all about being hollistic and using natural ingredients, in fact their products are 100% natural and use pure bee products and essential oils.
In this set you get a hand cream, body cream, cocoa butter lip balm, blackcurrant lip balm, natural soap with olive oil and natural soap with honey. They all come in a very cute black tin with white bumble bees on.
I'm really looking forward to trying all the products. So far I've tried the lip balm and hand cream and I'm pretty impressed!
Have you tried anything from Apivita before?
Lily xx
Unfortunately (I only just found this out) this was a limited edition set for Christmas – grrr!
Apivita Value Set £25 (vakue of £32)*