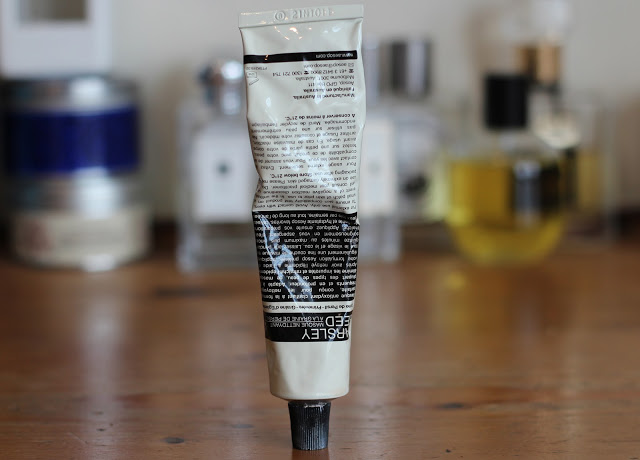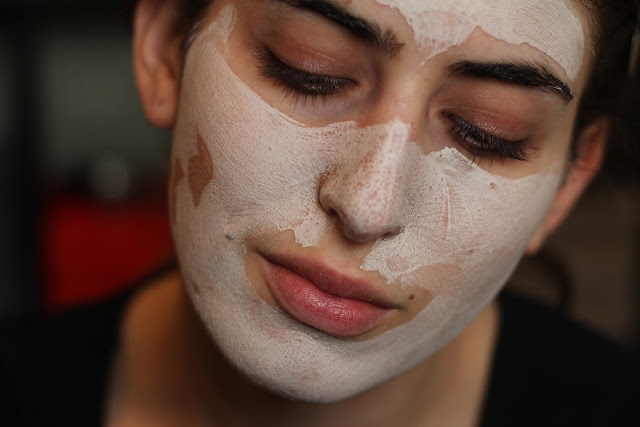 It occurred to me when applying one of my favourite face masks last week that for some reason I hadn't yet done a solo review on it, so I quickly ran downstairs and took a photo (it was midnight and my boyfriend thought I was crazy!).
The AESOP Parsley Seed Mask is a an 'anti-oxidant clarifying masque' and the three main ingredients are parsley seed, evening primrose and rosehip seed. It feels like a clay mask when you apply it, but thinner and more watery than others I have. You apply a thin layer all over your face after cleansing which feels really cooling and then leave it on for 15 minutes. The mask slowly hardens and dries in funny patches. I also find that when the mask is dry it clearly shows the problem areas on your skin which for me is the dehydration around my nose and OMG can you see the holes all over my nose?! GROSS.
After washing this off it does feel a little tight (on dehydrated skin like mine) but it also feels really deeply cleansed and refreshed. After applying moisturiser all the tightness goes away so I don't mind that. I also use this as a spot treatment on certain problem areas if I don't have time to apply it all over.
I personally love it, it seems to be lasting a very long time and the very handy tube packaging is pretty to look at.
Have you tried this mask?
AESOP Parsley Seed Mask £27