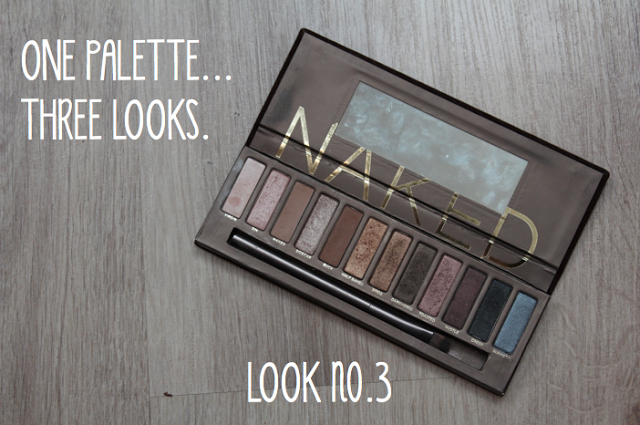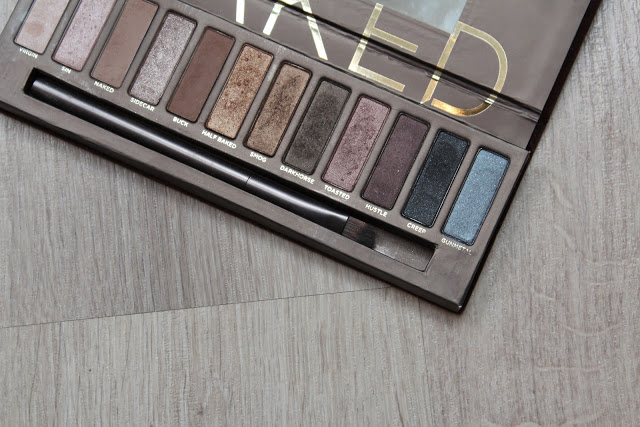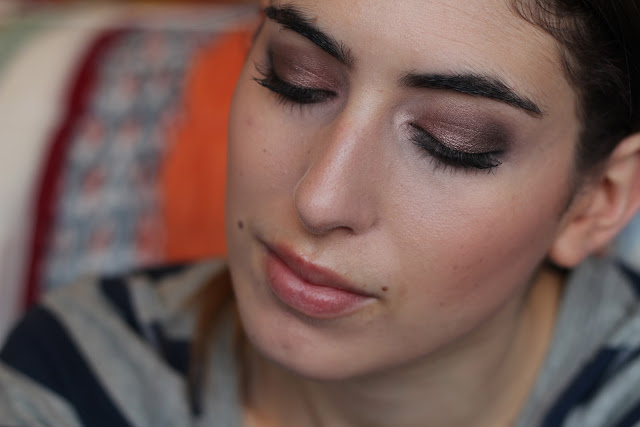 Urban Decay NAKED Palette £36
For the third and final look, I worked my way further up the palette to wear the plummy shades live.
I started by applying 'Toasted' over most of the lid and it's a shade I wouldn't normally go for but it works really well with deeper plum shades. With a blending brush I took the plum shade 'Hustle' and blended it from the outer corner, into the middle of lid, blending it into 'toasted'. To deepen the look and smoke it out a bit more, I then applied a teeny bit of 'darkhorse' to the outer corner and blended it in. After all this, I went back and added a bit more 'toasted' to the inner part of the lid so the metallic pink can really be seen and also put a touch of 'Sin' to the inner corners of the eye, brightening them up a bit. I took the shade 'Hustle' underneath the eye as well to balance it all out. As a finishing touch, I used the very dark, blue/black shade 'Creep' as a liner on the top lash line and this just added volume to my lashes.

So that's the final look using the NAKED palette, what do you think? Here's look 1 and look 2 if you missed them!

Let me know if you liked this mini series and maybe I can do others similar in the future!

Thanks for reading.

Lily xx