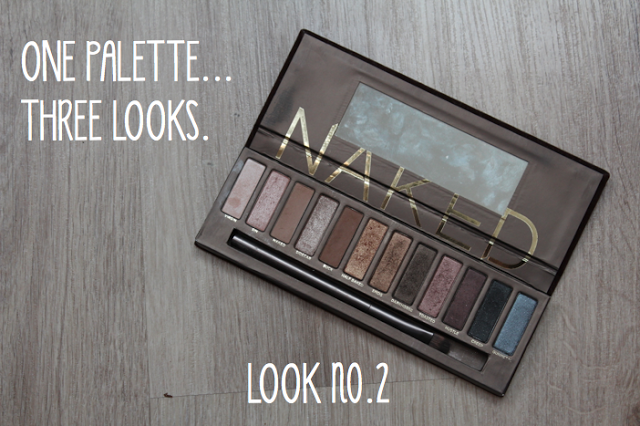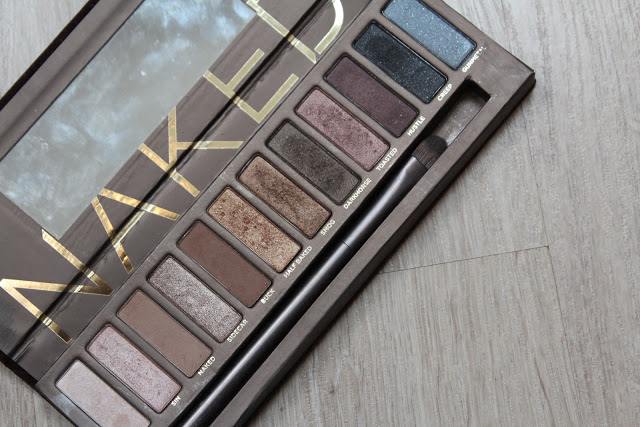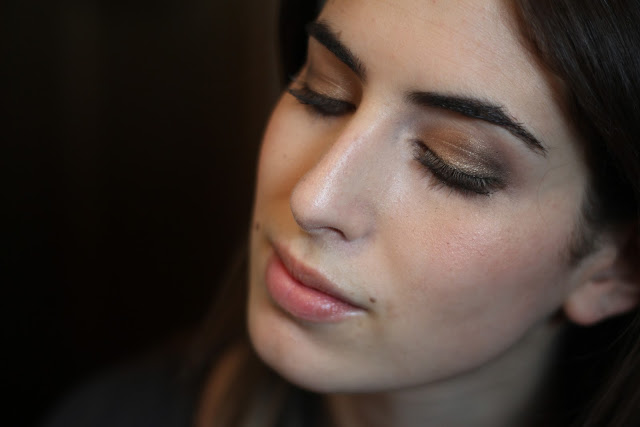 Urban Decay NAKED palette £36
So here's look two, using only the shadows in the NAKED palette. This one is golden shimmer perfect for a dinner date. I started by sweeping 'half baked' over most of lid focusing on the inner half and not worrying too much about the outer corner. Half baked is a gorgeous shimmery gold that's also really nice worn on it's own. I then took the slightly darker, more antique gold next to it 'smog' and used a blending brush to apply it over the outer half of the lid, blending it into the lighter gold. Then, taking the same blending brush I took a tiny bit of 'darkhorse' (a TINY bit, it's really pigmented) and added it to the outer corner of the eye. I blended this in to give a richer, smokey effect and also took this under the eye.
And that's it! I'm working my way up the palette and the next look is even smokier!
Click here to see the first look I created. What do you think of look two?
Lily xx