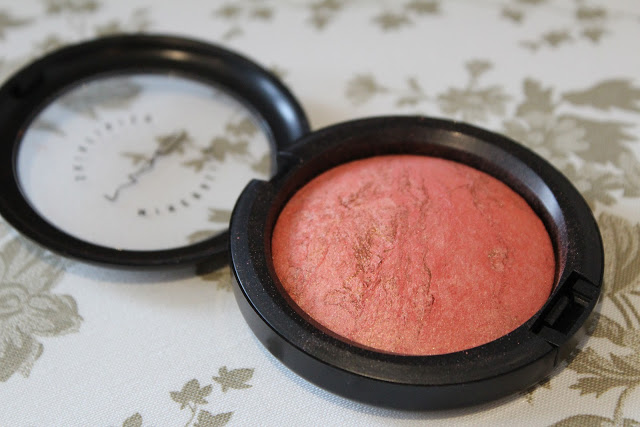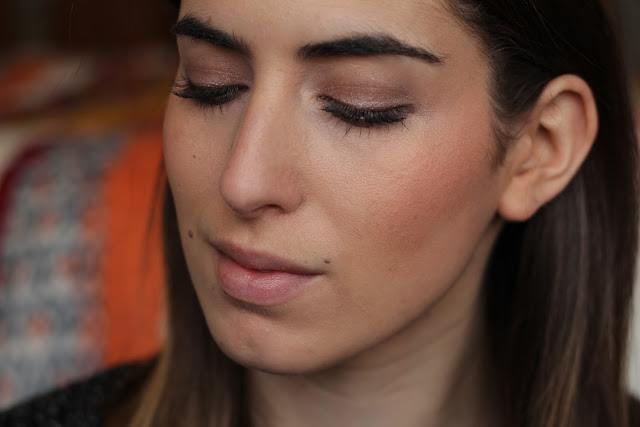 MAC Stereo Rose is probably one of MAC's most coveted products. It's been out in a previous collection but sold out very quickly and then was re-released in MAC's recent collection Après Chic. Now, I'm not one to visit every MAC store searching for a sold out item, in fact I was pretty much 99% sure I wasn't going to buy this. Yes it had a massive hype around it, but when I tried it on the first time it just seemed like a decent blusher and well, I have too many blushers as it is.
I'd set my mind on buying MAC's Soft & Gentle which is also a MSF but it's a champagne colour so would be used as a highlighter rather than a blush. Unfortunately Westfield didn't have any Soft & Gentle… and well, I'd already prepared myself to buy something in MAC. The lady convinced me to try Stereo Rose again (they actually had a few left in stock even though everywhere else had sold out) and she applied it to the tops of my cheekbones as a highlight/blush hybrid and well, I really liked it. Damn!
So I fell for the hype/sold out story and bought Stereo Rose. It's a huge product, which is what kind of what put me off in the first place. For a product which is pretty much a blusher, it's huge and very expensive. But what attracts me to it is it's ability to highlight whilst adding colour to the cheeks. It's a coral colour with gold and bronze running through it, although if I apply too much it can look quite orangey/red on me.
The formula is really soft and it's glowy without being sparkly. I'm pretty sure it's completely sold out by now, so sorry if this is a bit teasing, but seeing as it's so popular I'm sure it'll pop up in a future limited edition collection. I don't have any exact highstreet dupes but I know that Vivo from Tesco do good baked blushers, so maybe check those out?
So there you have it… I'm a cliché blogger, I admit it!
Did any of you guys pick this up when it was available?
Lily xx
MAC Mineralise Skin Finish in 'Stereo Rose' £21.50