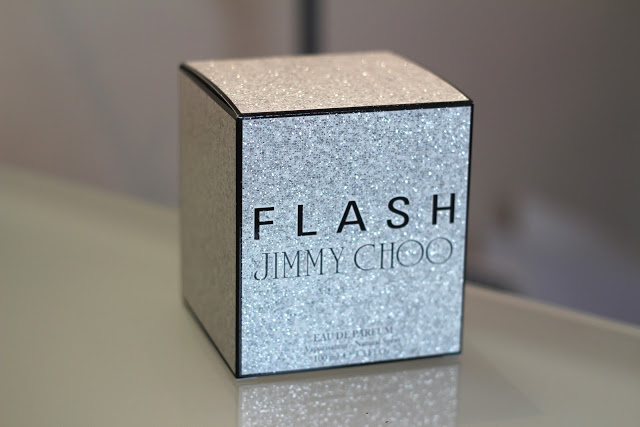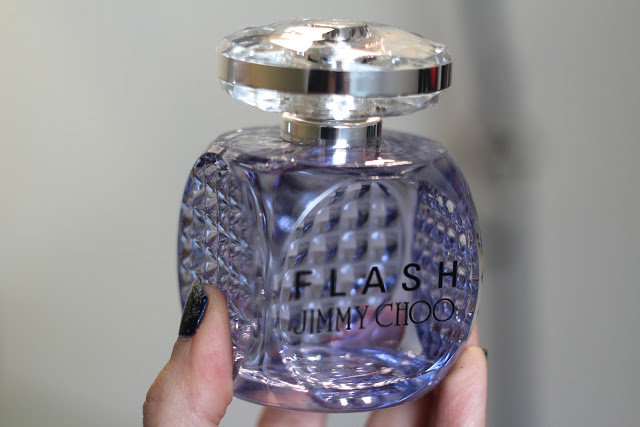 I always struggle to write about fragrances and my personal taste is, well… very picky. But this is a new launch I really wanted to tell you guys about. Just as we think all the glitz and glam is long gone and left in December, this pops onto the shelves, FLASH by Jimmy Choo.
It's Jimmy Choo's second fragrance and I was introduced to it a couple of months ago at the top of the gherkin building in a very glamorous setting. The whole idea around the perfume is the feeling a woman gets when she puts on her expensive heels and gets ready for a night out. It's about anticipation, build up and excitement.
The scent itself is very floral with top notes of pink pepper and strawberry and base notes of white woods. There's also a bit of tuberose and jasmine thrown in the middle. It's floral and pretty without being sweet and sickly, but I have to say it is a little too floral for me. I don't hate it though, which is definitely an achievement in my books!
The bottle was designed with a 1970's chandelier in mind. It's crystal appearance catches the light at all angles and the box is VERY glitzy and sparkly.
With Natasha Poly fronting the campaign, the appeal for this perfume is all there, but it's still down the scent itself, and you can now have a sniff yourself at Debenhams, or nationwide from 28th January.
Let me know what you think of it when you do!
Lily xx
FLASH by Jimmy Choo 100ml £62.00*