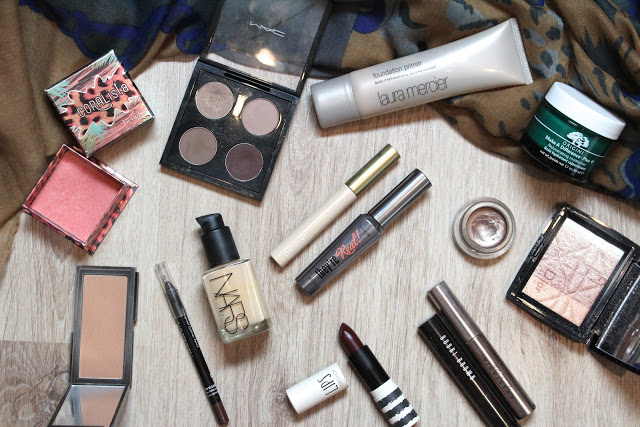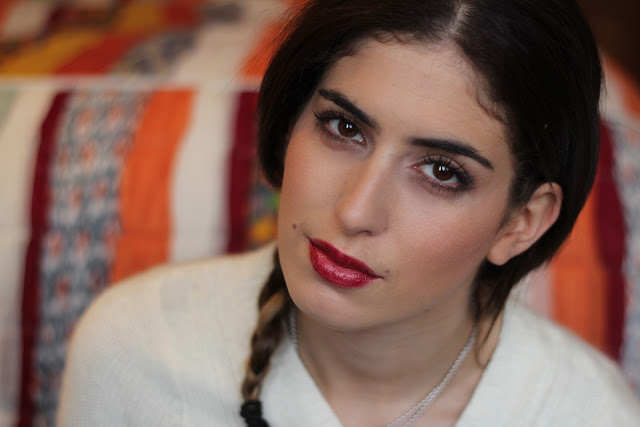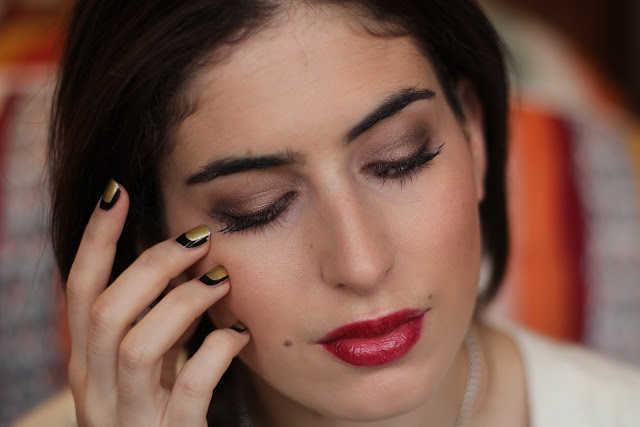 So Christmas is over, there's still some turkey lurking in the fridge, chocolate wrappers under the sofa, but I'm now looking forward to the new year… I think 2013 will be a good one!
Another 'What's on My Face' post and although this isn't one of my faves I wanted to post it anyway – we can't have perfect makeup everyday!
For the base I used NARS Sheer Glow which is an old foundation which I've recently fallen back in love with. It's definitely not sheer, in fact it's one of the heavier foundations I own. If I want a lighter finish I use my hands and for fuller coverage I use my stippling brush. On my cheeks I used the Jouer bronzer as a contour to warm up my face, the Dior Amber Diamond to highlight my cheekbones and Benefit Coralista for a flush of colour.
Another new favourite is the Anastasia Clear Brow Gel, which although makes them a bit crispy, definitely holds them in place! And finally on the lips, a new addition to my collection, Topshop's 'Beguiled'. I find applying Topshop lipsticks quite hard and have to use a brush and then pat with my finger, but after all the hard work I was left with a pretty wine colour.

So a bit vampier than usual, but sometimes I like a change! What do you think of the darker lip?

Lily xx
Benefit Coralista | MAC Quad (Petina,Wedge,Charcoal Brown,Handwritten)
Laura Mercier Primer | Origins Make A Difference +* | Origins Plantscription Concealer*
Benefit They're Real Mascara* | Maybelline 'On and On Bronze' | Dior Amber Diamond
NARS Sheer Glow Foundation 'Fiji' | Jouer Hydrating Bronzer* | Make Up Forever Eyeliner 2L
Topshop 'Beguilled' | Bobbi Brown Long Lasting Mascara* | Anastasia Clear Brow Gel*