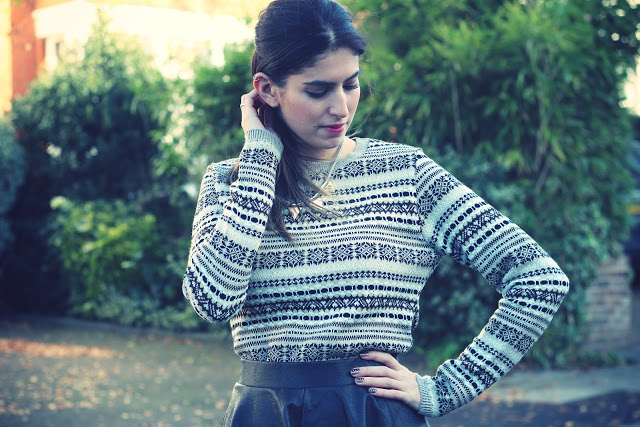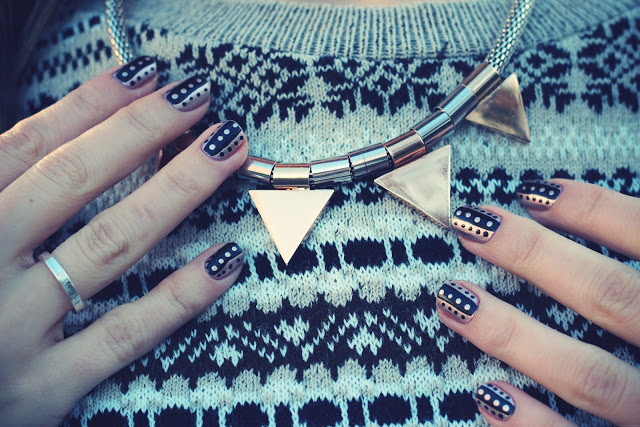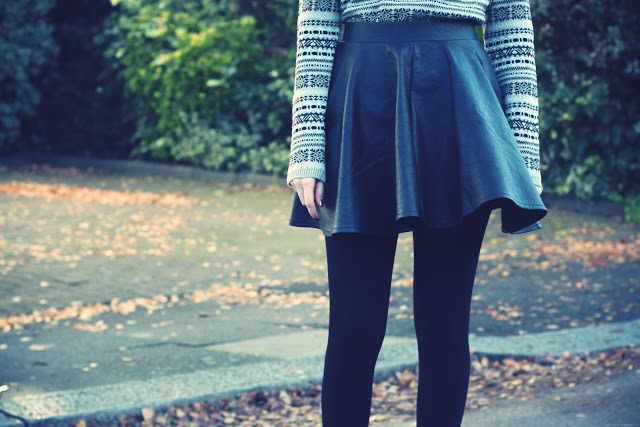 This was the day I nearly killed my mother. She tried, she did… but these were literally the only photos I could salvage from the day. Any photographers out there want to move in with me?
I have found it pretty hard to take off my Primark Super Cosy tights recently and have had to buy a couple of backup pairs. They are warmer than any trousers, jeans or tights I've ever worn and literally keep me feeling cosy all day. This faux leather skirt is a new purchase for me and although I was looking for a pleated version for ages, I'm happy I got this one as it's a bit more grown up.
The sweater is from Boohoo and it's one of my favourite Christmas/Winter sweaters. It's thin enough to tuck into skirts but thick enough to keep you warm and I absolutely love the print. Boohoo are currently running a competition where you can win £500 Boohoo vouchers. It's called Party Pose and all you have to do is
tweet or instagram a photo of yourself striking a pose in an item of boohoo clothing and tag it with #partypose. The competition ends on 26th December so try and get a quick photo in this weekend!
Sweaters tucked into skirts over very thick winter tights? Yes please! What do you think?