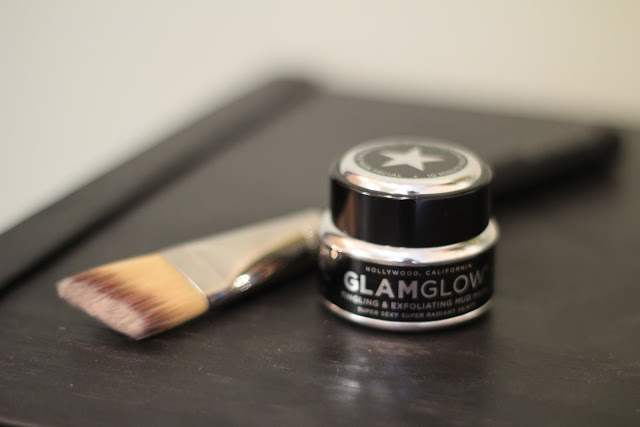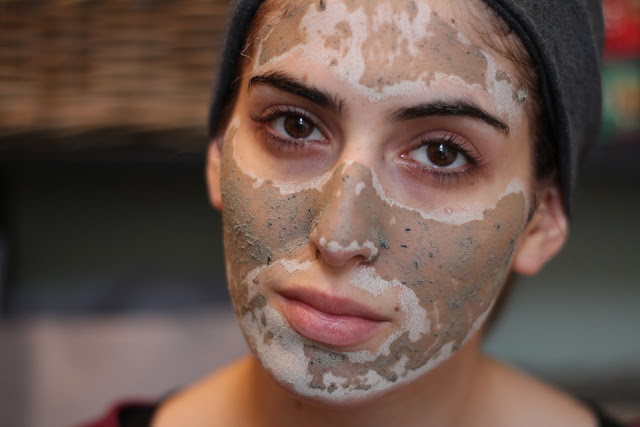 Unlike most of my skincare posts where I just ramble on about the product under an image of the packaging, this post required a full face shot and I'm sure you can see why. Apologies if I gave you a shock.
I first tried Glam Glow* as a mini sample and found it really interesting. So although this isn't a jolly Christmas post, here I am back with a full size product to report my thoughts on the matter.
Glam Glow is a product from Hollywood and apparently all the stars swear by it! It's a 'tingling & exfoliating mud mask' and the three main ingredients in it is volcanic rock, French sea clay and green tea leaf pieces. There are a load of other ingredients too but the writing is so small I can't actually read it. So if ingredients is your thing, best to check online before splurging. I can tell you though that it is paraben free, cruelty free, fine for vegans and includes some lovely anti-oxidents.
The texture of the mask is thicker than other clay masks I've tried and it has quite large chunks of green tea leafs in which makes it very exfoliating when you apply and take off the mask. It is recommended that you use 5ml per application, so this 15ml tub for £22.50 will last you three applications. I applied the sample with a big brush but when using this 15ml size I had to scoop the product out the pot, which proved very difficult and in the end it was easier to apply it with my fingers.
The product dries all over after around 10 minutes which is when you need to remove it. I found the easiest and most gently way to remove it is to wet your face with your hands or a muslin cloth and gently wipe it away. It is very exfoliating and the tingly feeling is very strong so I wouldn't recommend it for those with sensitive skin.
The smell of it is gorgeous and quite similar to green tea and it did leave my skin feeling baby soft. The high price point makes this product a luxury and if I'm honest I'm not convinced that the same thing couldn't be achieved with a good exfoliator and mask. I did like it, but unless you have cash to splash and want to try something new, I probably wouldn't recommend it as it won't become an essential skincare item for me.
If you'd like to try a small sample for £4.99 you can do so here.
Have you tried Glam Glow?