Christmas Gold Star Nails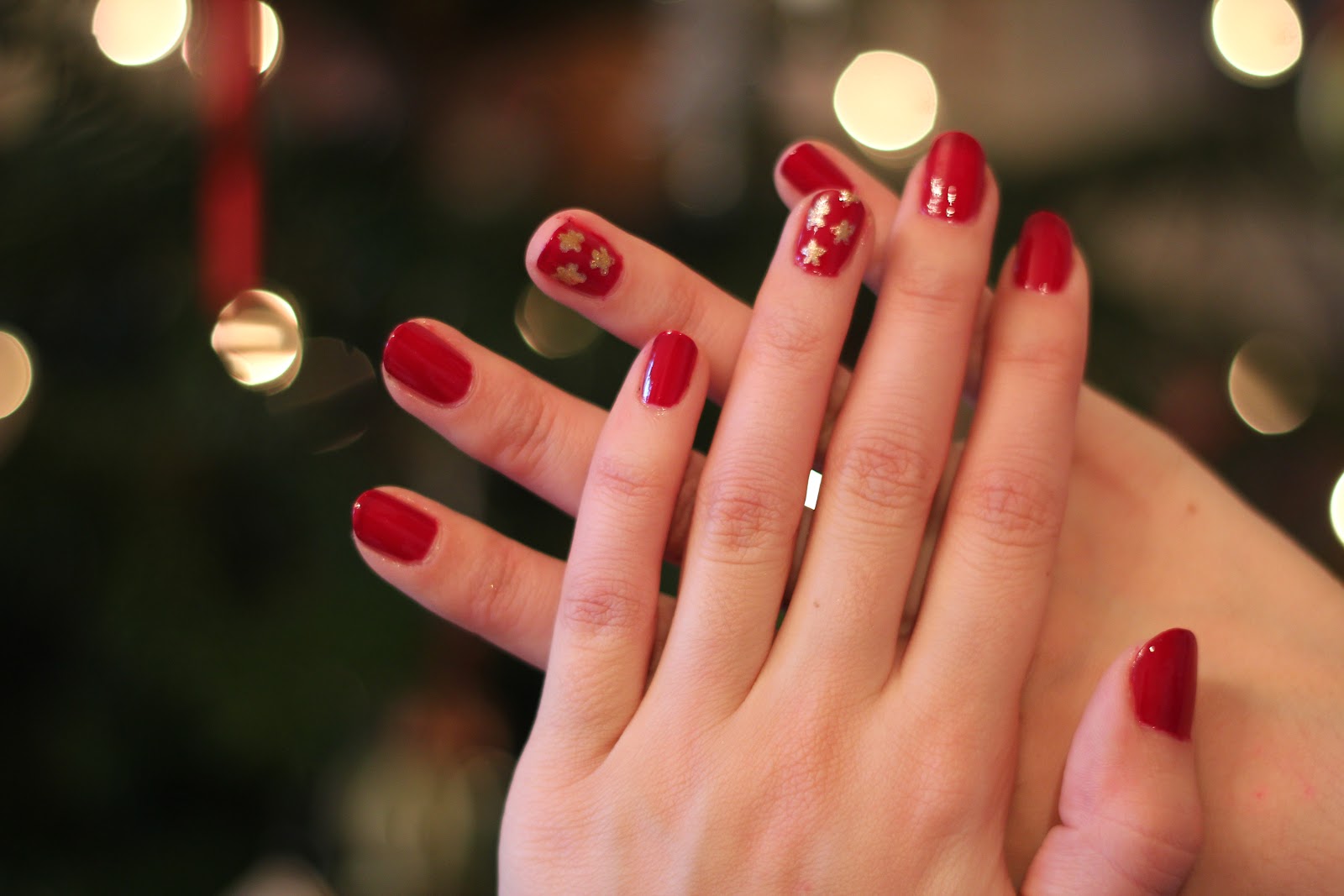 I have been loving opening my Ciaté advent calendar every day this month and I'm hoping to do a post on my favourite picks from the lot when I finish it. For this nail look I used two of the colours I found inside, Dangerous Affair and Ladylike Luxe.
I wanted something Christmassy and these nails pretty much match my tree! The red is a gorgeous, sophisticated colour so I used it on all the nails. For the ring finger, because I can't resist, I used my nail dotting tools to attempt some small stars. The gold is very pretty but I found it to be pretty runny. I just took the smallest dotting tool and drew little stars quite roughly on the nail. They don't have to be perfect as you can see what they are even if they're not neat.