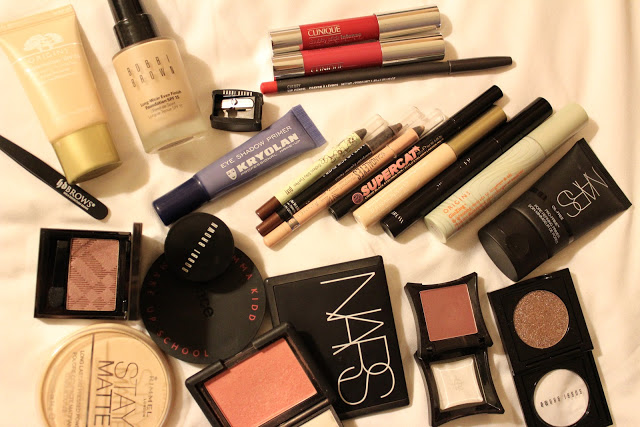 Whilst in Paris I thought I'd take a quick snap of what was in my makeup bag to show you what I took with me for my short weekend trip. Now I know this is pretty extreme for a 3 day trip, but packing was a last minute thing so I just grabbed all of my favourites and something appropriate for any situation!
I took two foundations, Origins Plantscription* because it's nice a dewy for the daytime and Bobbi Brown Long-Wear* for the days where we'd be out all day and my makeup needed to last. You would have seen most of the products before because they're the ones I always go back to and I can trust to be good and suit me well. NARS 'Deep Throat' and 'Laguna' are a must, as is my new love Burberry 'Mulberry'.
I also took Illamasqua 'Fogiveness' and Bobbi Brown 'Cement' incase I wanted to do a more evening smokey/sparkly eye.
My next holiday is Thailand for two weeks and I'll be sure to pack more sensibly then!
Are you guilty of being a beauty over-packer?