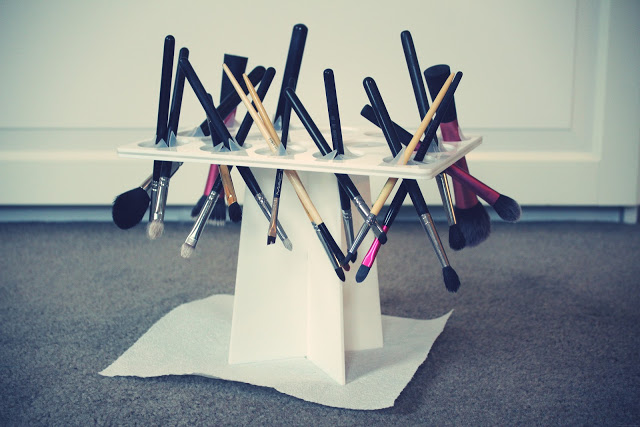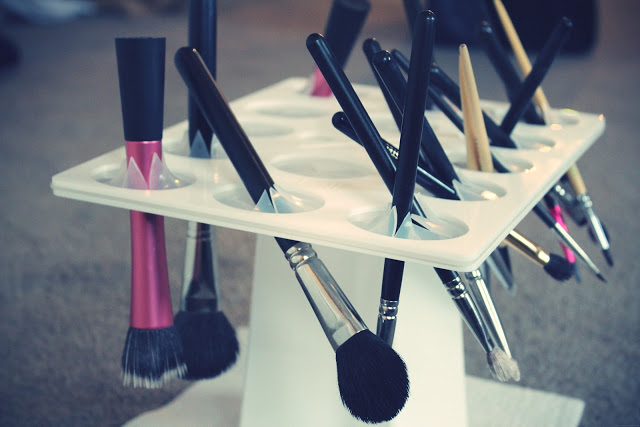 The Brush Tree – $24.95 (around £15.70)*
I was recently asked if I would like to try The Brush Tree and seeing as it was something a bit different that I hadn't seen before and something that might make cleaning my makeup brushes a bit easier, I took up the offer.
It's probably the strangest looking contraption I've ever seen but I do get the point. Usually I dry my brushes by placing them on kitchen towel flat, letting the brush ends hang off the edge so they keep their shape. It's important to not let any water drip into the metal part of the brush otherwise this can loosen the hairs and cause them to fall out.
The Brush Tree is a pretty simple design that allows you to hang your brushes out to dry upside down. As you can see in the photos the bigger brushes sit quite nicely and straight but the smaller brushes need to be grouped together and even then it's quite hard to keep them looking organised.
I love the idea of this but after using it I find it to be a little gimmicky. If it was easier to actually hang the brushes then this would be great, but it's a bit fiddly. It comes in black, white or pink and is available from this website.
How do you dry your brushes? Would you use a tree like this?