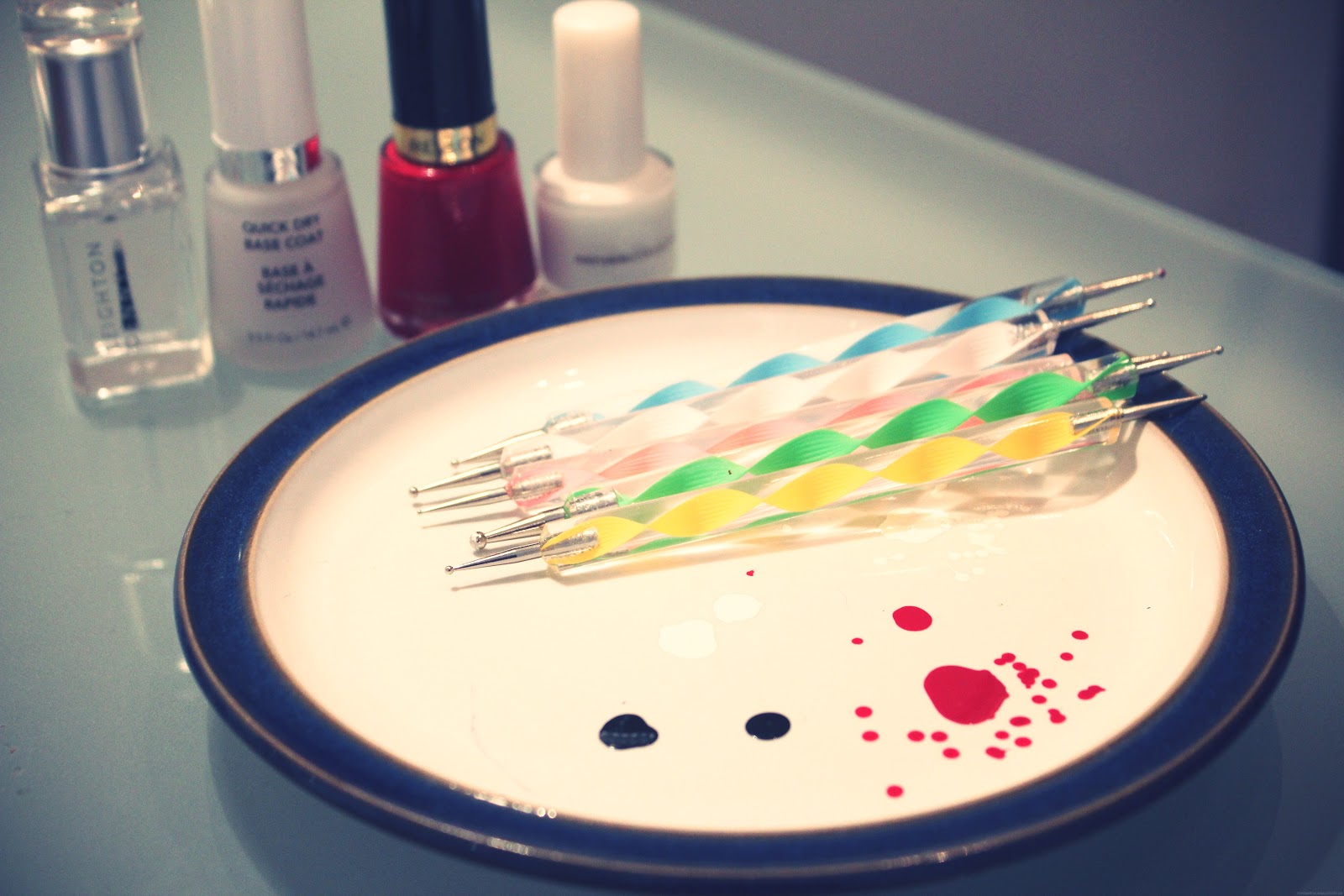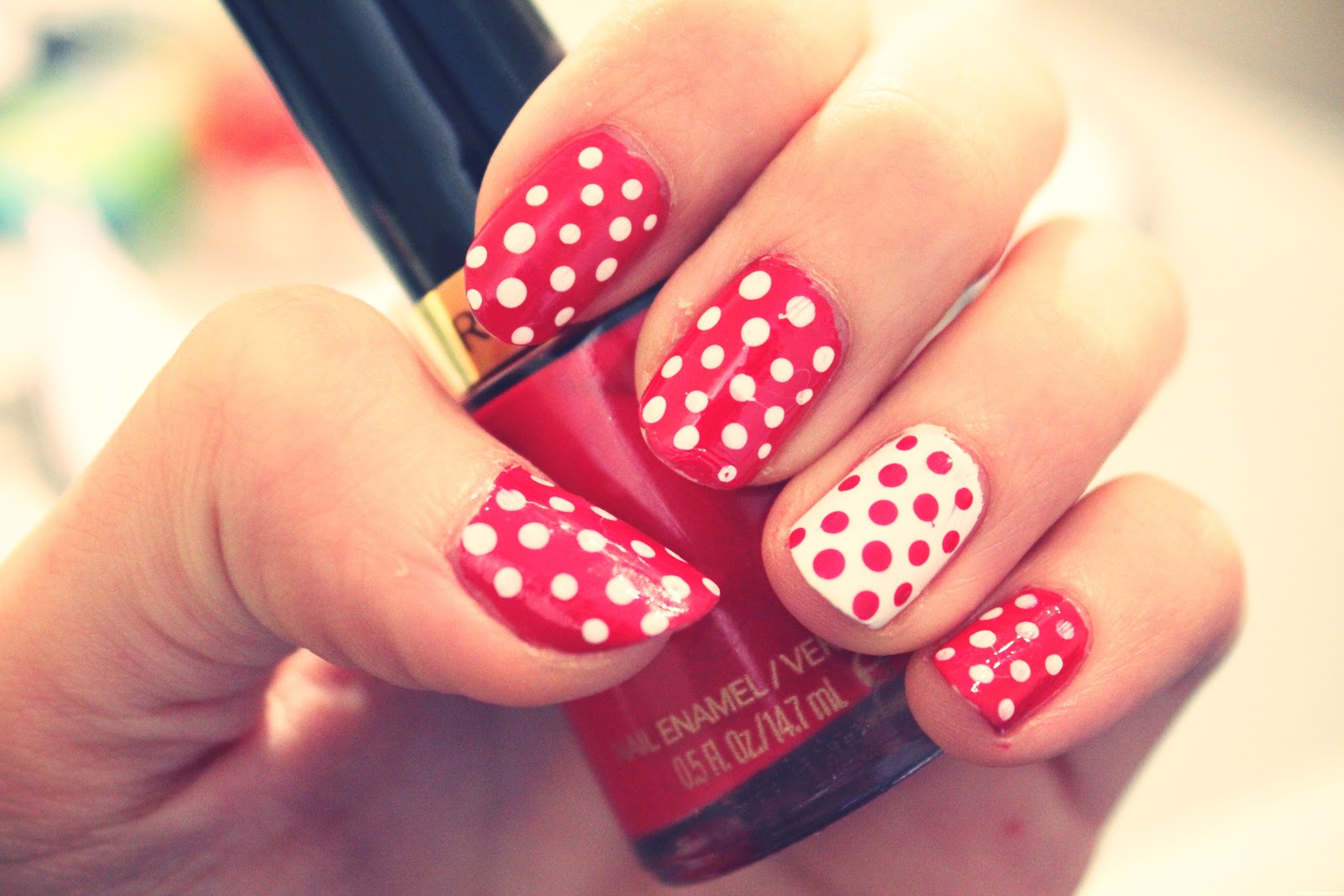 If you follow me on Instagram (lilypebbles) then you'll know that I'm quite into nail art. Now I'm not saying I'm actually any good at it, it's just something I enjoy. For the past year I've been using the Model's Own nail art pen which is really good, but it is limited in colours. I thought it was about time I bought some nail dotting tools.
Now there are certainly other options. You can use a kirby grip, a toothpick or anything of a similar shape but for some reason I have never bothered with that. I found these dotting tools on Amazon at a bargain price of £2.10! That's crazy cheap so I bought them straight away. Dotting tools are basically pen shaped with different size metal tips. You simply dip the dotted end into a bit of polish and dot away!
You know there's always that one plate in the cupboard that doesn't fit with the rest and really annoys everyone? Well I stole that plate and adopted it as my new nail polish plate. So I dab a bit of polish onto the plate and then dip the dotting tool into that. It can be used for so many more things than just dots, I just started simple. You can drag the dots and use it like a a pen and they're so great because you can literally use any colour of any polish you like!
So this was my first attempt. What was supposed to be Christmassy nails, ended up more like Minnie Mouse nails, but I like them – they're fun!
Do you have dotting tools? What do you think of my dotty nails?