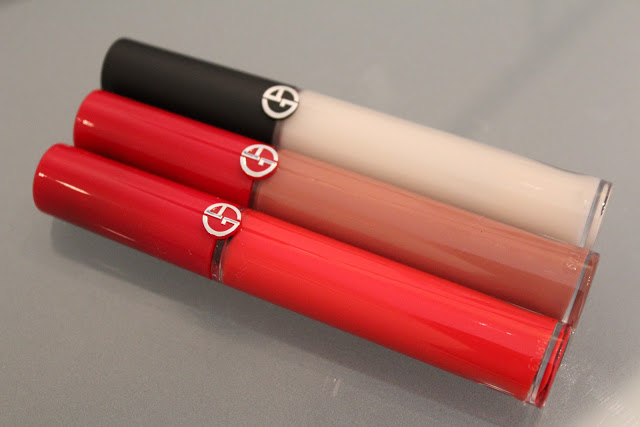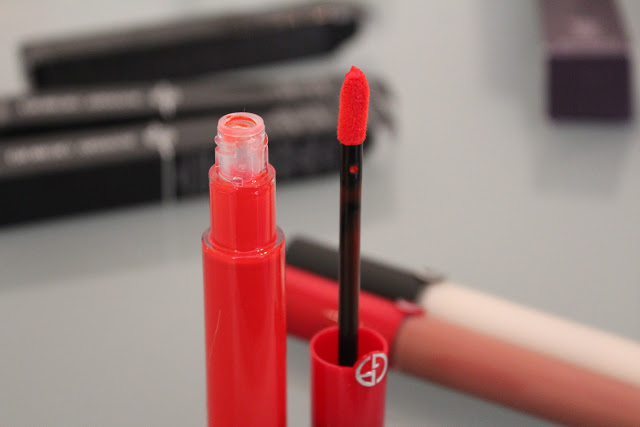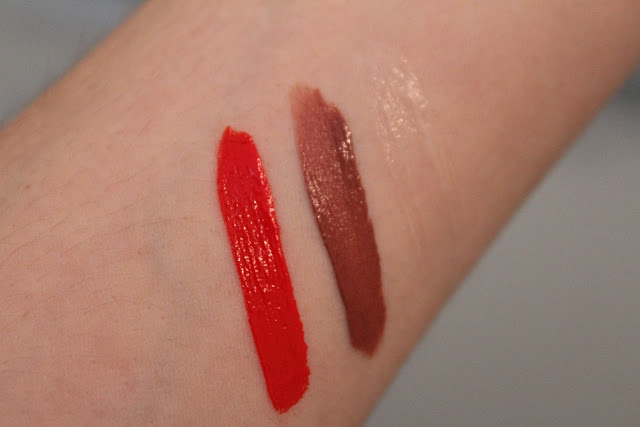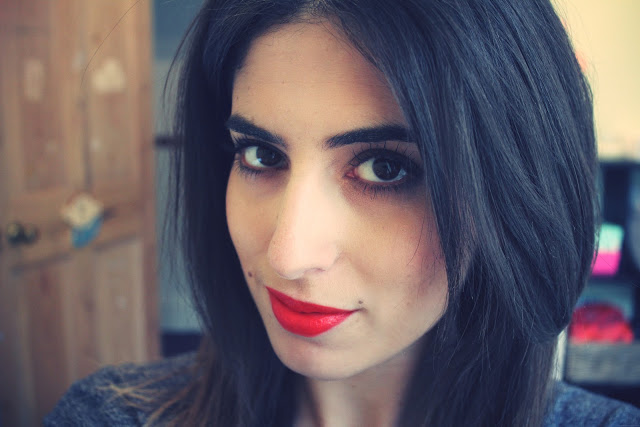 Giorgio Armani Lip Maestro in 401, 202 & 700 £25*
Is it a lipgloss? Is it a lipstick? No… it's a Lip Maestro. Sorry… that was awful. But it's genuinely how I felt when I tried these. If you remember a while ago I reviewed the Maestro foundation which was definitely interesting but wasn't perfect for me, well now they have brought out the Lip Maestro and I wanted to let you know how I got on with them.
They're described by Giorgio Armani as a luminous matte lip colour, which is more radiant than a matte lipstick and more sophisticated than a gloss.
It applies like a dream and feels pretty much like a liquid lipstick. The applicator is really long and makes it easy to be precise, which you need to be with such a bright red. I wouldn't say it is matte though, it looked pretty glossy on me, but not overly glossy. It felt really comfortable on and after testing it all day I can tell you it lasted pretty well. It did need a couple of re-applications though as it did fade, but not badly and it didn't smudge. I actually quite like the effect it gives when it fades and it looks more like a tint, so when I applied it the second time I dabbed my lips with my finger so it was less glossy. I absolutely love the red colour as it's quite orange toned and looks gorgeous. I wasn't however a big fan of the other two as I don't really wear brown/nudes and although the clear was quite cool (it's like a matte topcoat) it's not something I would wear.
I'd recommend going to an Armani counter if you can and giving the Lip Maestro a try as they are quite expensive but I think some of you will LOVE the texture. They are available on 1st December nationwide!
What do you think of these?