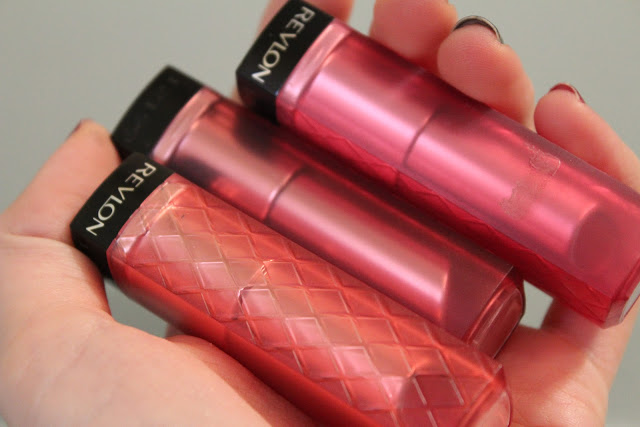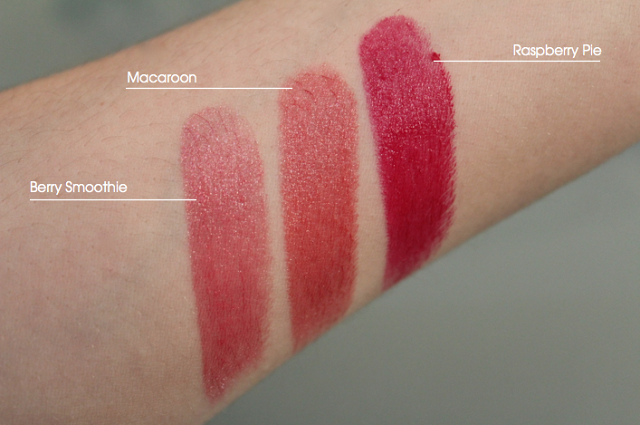 Revlon Lip Butter in Berry Smoothie, Macaroon* and Raspberry Pie*
I get something in my head and then if I try it and like it, I obsess over it. And at the moment that's berry shades, so I apologise for the berry overload!
Today it's Revlon Lip Butters which I have loved since they came out and mentioned many times on here. They offer a good selection of berry shades so if you wanted to try the trend but you're not a lipstick wearer, these balms are a great alternative.
The main purpose of this post though, is to tell you that Revlon has re-opened their Sweet Boutique which means that 100 of you have the chance to win a different shade lip butter every day until 4th December. Just click here to see the app on their Facebook page.
It's a fun competition with really cute designs!
I've literally gone berry mad and I hope the swatches above will help you decide which lip butter would suit you the best!