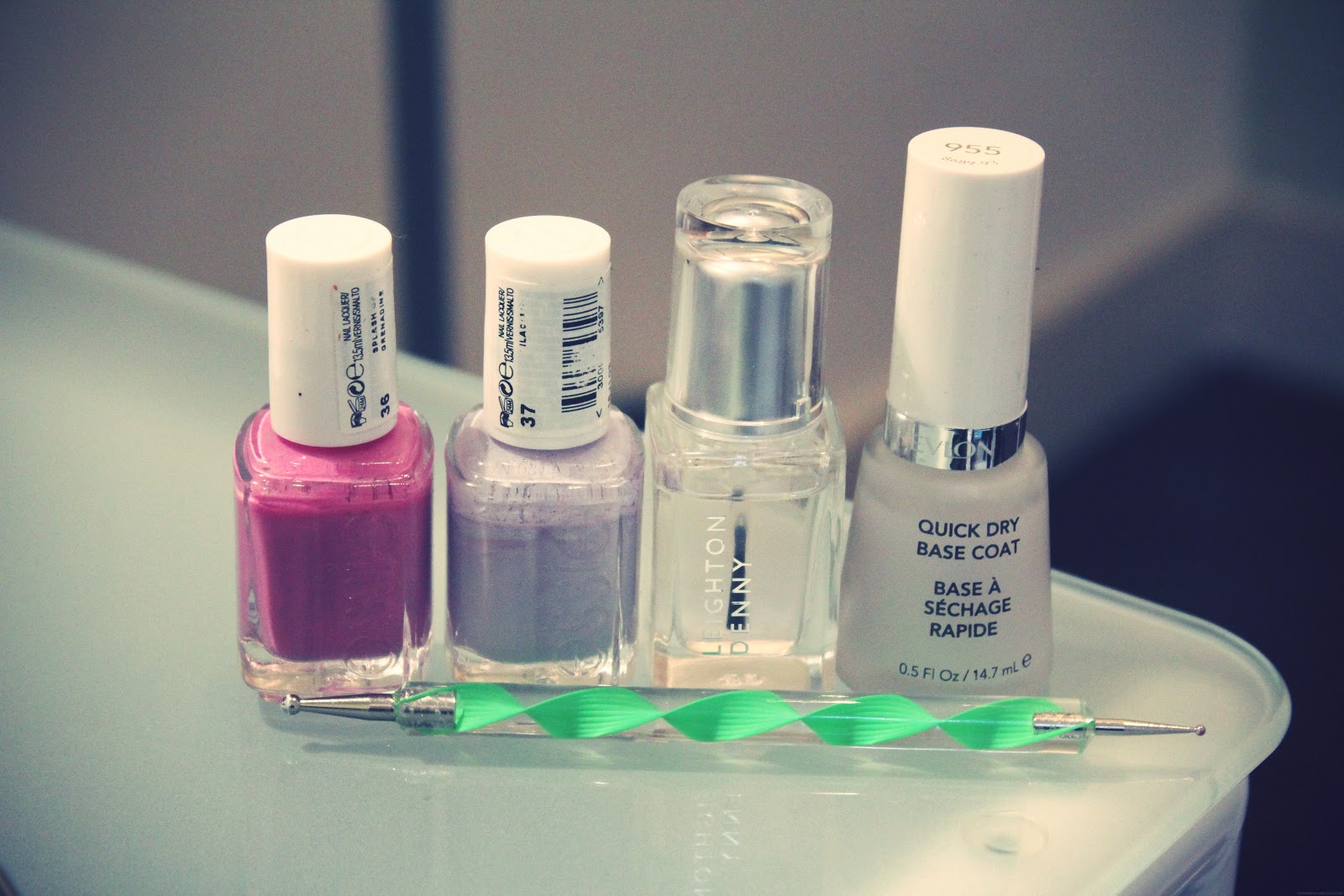 Essie 'Splash of Grenadine' | Essie 'Lilacism' | Leighton Denny Topcoat* | Revlon Base Coat* | Dotting Tool
Another night on the sofa watching Made in Chelsea means another night relaxing and painting my nails. This time I had no idea what I was going to do so I headed upstairs to my nail polish collection, picked up a few polishes, a dotting tool and headed back down to my sofa and my onesie.
I ended up with something that I think is VERY Barbie-esque. Splash of Grenadine is one of my favourite Essie polishes because it allows me to wear pink without being too girly because it has a hint of purple in it so it's not quite bubblegum pink. I used Lilacism on my ring finger and then dotted on some of the pink using one of my beloved dotting tools.
I got quite a few compliments on these nails… what do you think?